Fresh Kid Ice, one of the founding members of the ultra-controversial and pioneering rap group 2 Live Crew, and one of the first internationally-known Asian rappers, has reportedly died in Miami. He was 53 years old.
According to the group's manager, he died at approximately 8 a.m. Thursday in a Miami-area hospital due to an unspecified medical condition, TMZ reports.
Fresh Kid Ice was born Chris Wong Won. He formed the legendary hip-hop crew with DJ Mr. Mixx and Amazing Vee in 1984. Later, they hooked up with Luther Campbell when the trio signed with his record label.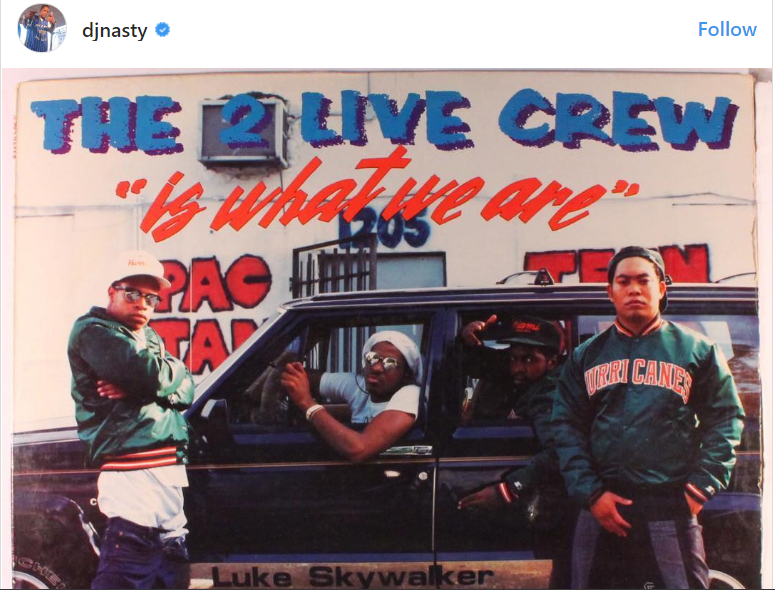 Fresh Kid and the group's biggest contribution to American rap and pop culture is that they became poster children for First Amendment rights after the constantly tested and stretched the boundaries of self-expression, political correctness and decency. They obtained even greater fame and notoriety in the 1980s as their album, As Nasty As They Wanna Be, was the first to be labeled legally obscene by the federal government.
In fact, Fresh Kid and Campbell, aka Uncle Luke, were arrested in 1990 after a live performance that city officials and police deemed obscene and lewd. The group was best known for their distinct sounds that came through the monster cuts "Banned in the USA" and "Me So Horny."
Fresh Kid served in the U.S. Air Force for four years before getting out and delving full time into music. Eventually, he went on to form his own label, Chinaman Records.
Uncle Luke was the first member of the pioneering group to post condolences.
My Condolence goes out to the family Chris Wong Wong Fresh Kid Ice of the 2 Live Crew who just passed away people we lost a legend

— LUTHER R CAMPBELL (@unclelukereal1) July 13, 2017
We would love to show the younger generation the video to the group's biggest hit, but this is a family publication. Therefore, check out another monster hit from Fresh Kid and 2 Live Crew below: