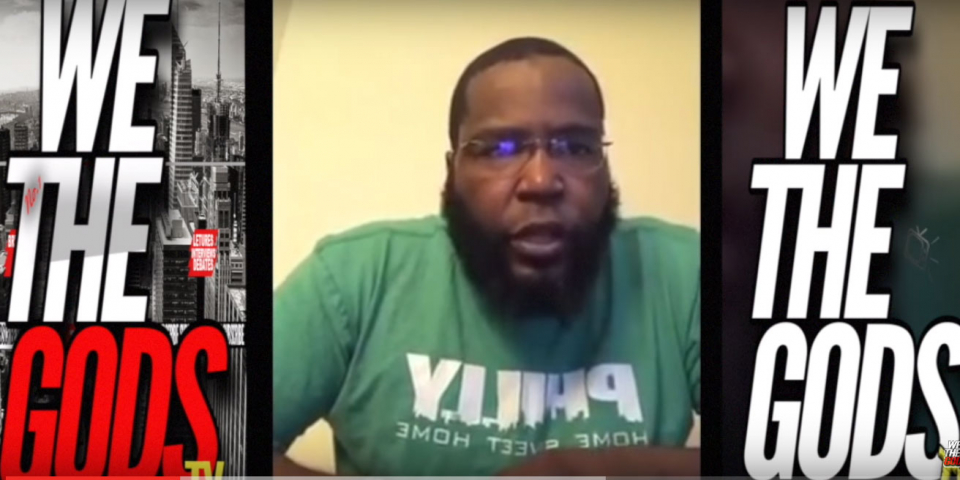 The unapologetically Pan African speaker and motivator Umar Johnson has received a lot of attention in the media as of late. Most recently, he appeared on Roland Martin's "News One Now" show. During a panel discussion that was referred to as the "Dashiki vs. Ascot War" by media outlet The Root, Johnson was pressed repeatedly about his degrees.
The Root took a step further with a withering article on Johnson, calling into question whether he actually holds a Ph.D. There were many peculiarities, according to Root writer Michael Harriot, that caused him to insinuate that Johnson did not hold a doctorate. However, it has now been confirmed that Johnson should be referred to as Dr. Umar Johnson; he holds a Doctor of Psychology degree from the Philadelphia College Of Osteopathic Medicine with a major course of study in clinical psychology. So, as the famous rapper Birdman would say, "put some respek' on the name of Dr. Umar Johnson when you talk about him.
When multiple media outlets went after Johnson recently because of his TV appearance, there seemed to be a concerted effort to attack his educational credentials. This includes VerySmartBrothas, who ran an article with the title, "Why Niggas with advanced degrees hate it when people lie about having them explain."
Damon Young wrote, "There are tons of laudable and respect-worthy n—s sans degrees. Jesus, for instance, didn't even have a GED. And it's not like degrees are some automatic dispenser of wisdom. It issue is that he lied — and still continues to lie — about having a Ph.D. And that the lie was conceived out of the same bucket of swirling and swindling fu—–it that his mythical connection to Frederick Douglass and his claims that he's the world's most requested scholar were born out of. His life is a microwave-friendly tray of lie manicotti, and the false degrees are just the cheese."
So, Dr. Johnson needs to be acknowledged for the hard road it took for him to earn his doctorate.