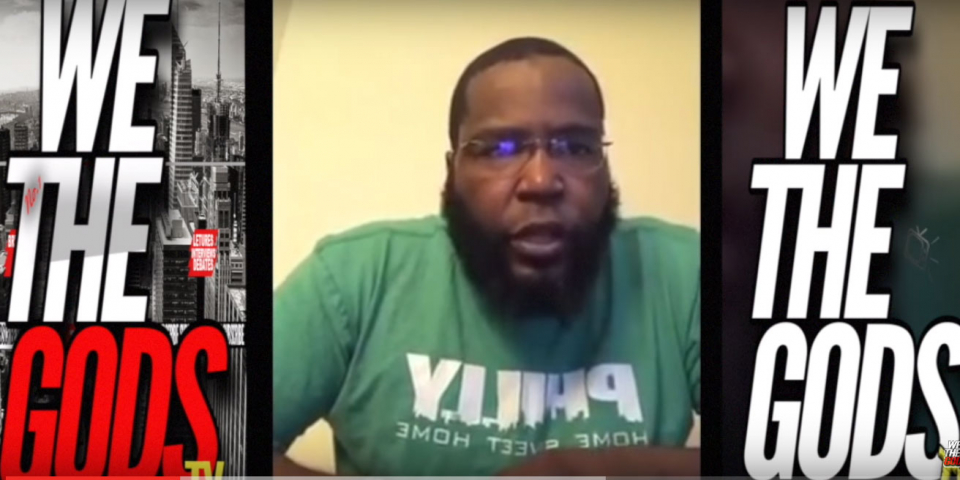 This week, Umar Johnson, Ph.D., set Black Twitter on fire with an appearance on Roland Martin's "News One Now" show. During a panel discussion that was referred to as the "Dashiki vs. Ascot War" by media outlet The Root, Johnson was pressed repeatedly about his degrees, his claim to be a direct descendent of famed abolitionist Frederick Douglass, and donations that were given to his organization to start a Black boarding school.
The discussion ignited a firestorm when Johnson called one of the panelists a coon. Martin then had to calm the set and tell Johnson that he was out of line with his use of a racial epithet on his program.
But Johnson's outspokenness is nothing new. Last month, Johnson released a video bashing tennis superstar Serena Williams. Johnson takes offense at Williams' interracial relationship, pregnancy, and upcoming marriage to tech entrepreneur and Reddit co-founder Alexis Ohanian.
In the video, Johnson purports several shocking statements about Williams, claiming at one point that as a White man Alexis Ohanian could not handle Serena Williams, stating, "He don't know what to do with that" and that Williams needs an "unapologetically African alpha male."
The video can be seen below:
https://www.youtube.com/watch?v=VjJbHtpQRxQ