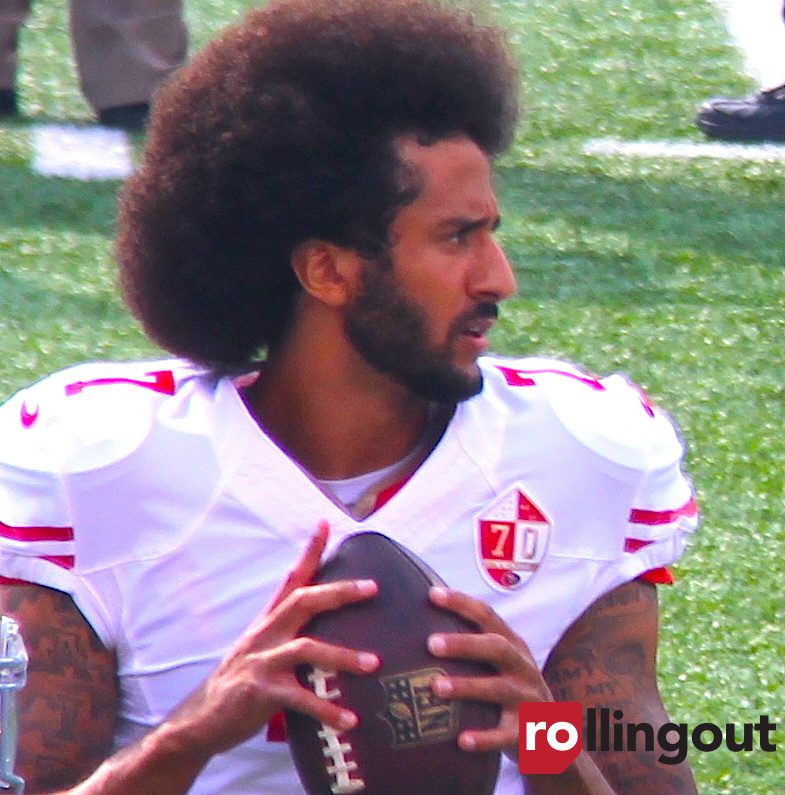 Colin Kaepernick should be on an NFL roster. The quarterback who once led the San Francisco 49ers to the Super Bowl continues to be blackballed by NFL owners who appalled at his protest to bring attention to police brutality and human rights. Quarterbacks with less talent and skills are currently on an NFL roster as Kaepernick remains unemployed.
Spike Lee hopes to put pressure on the NFL owners by protesting outside NFL headquarters on Aug. 23. But Lee and others who are furious about Kaepernick's snub should understand that marching in front of the NFL office won't mean a thing.
The NFL is a product that is mostly consumed by old White men. Over 77 percent of NFL fans are White and 37 percent are 55 and over. It's likely that most of the primary consumers of the NFL aren't concerned about Kaepernick being on an NFL team. The major advertisers and sponsors aren't concerned about Kaepernick's playing status either.
As a result, the only way that NFL owners would be threatened by a protest was if it came from the players. If all of the Black NFL players threatened to sit out a game, the NFL owners would immediately find a way to sign Kaepernick. About 70 percent of all players in the NFL are Black. The NFL product would suffer tremendously without its Black players.
A similar protest was threatened by Black college athletes at the University of Missouri in 2015. After several racial incidents on campus continued to be ignored by University of Missouri president Tim Wolfe, Black football players decided to take action. All of the Black football players were going to boycott and refuse to play football. It would have resulted in the school losing millions, so the college decided to force Wolfe to resign. It revealed the true power of the Black athlete.
It's important for NFL players to stand with Kaepernick because it's bigger than one man's desire to take a knee in protest. NFL players must stand against being blackballed due to their beliefs. Because if Kaepernick is forced to retire because he was never given the opportunity he deserved, other NFL players will be at risk of facing similar forms of discrimination.