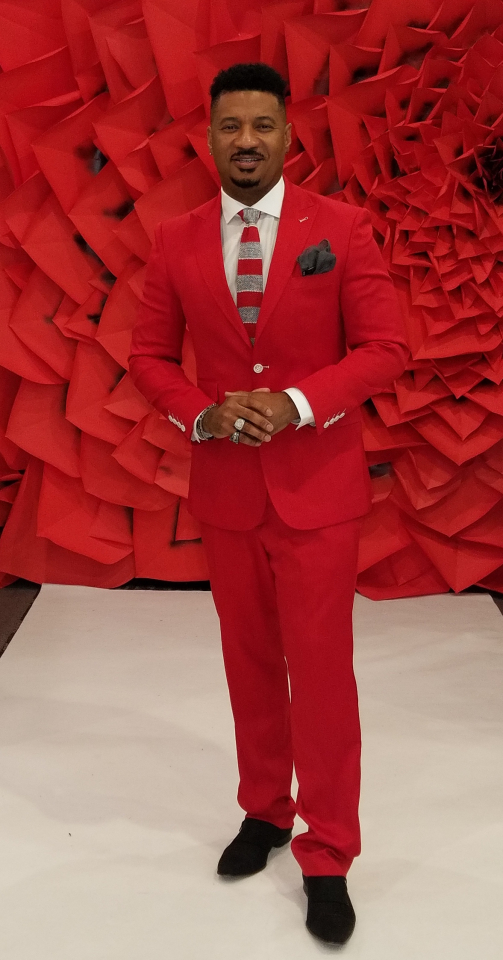 Designer Ean Williams, founder and executive director of DC Fashion Week, shares why this organization is on the rise.
Tell us about your company and its mission.
DC Fashion Week is a [nonprofit organization] dedicated to increasing economic development in the area of fashion design, clothing merchandising, modeling, and enhancing the visibility of the nation's capital as a center of international fashion.
What is your process in selecting models and clothing?
We hold one model casting per season. Models register online in advance and are screened by our team. If they meet our minimum criteria, they are invited to audition in person before a panel of judges including media, designers, stylists and the DC Fashion Week production team. Designers submit images of their work, bios and press clips for consideration. Our team reviews their submissions and if approved, they are invited to participate. In some instances, an embassy makes a special request to showcase a designer from their country.
What makes DC Fashion Week a success?
Each season, DC Fashion Week continues to break records with attendance, media impressions, and designers supporting the event. We are ranked No. 3 Fashion on BizBash magazine's annual list of Washington's Top 100 events for the past seven years in a row. We also are the recipients of Best Tourist attraction for small business by the Washington Awards Program for the past two years. The Washington Post classifies the event as a Must Attend or Editor's pick each season.
What is the most challenging component of DC Fashion Week?
The most challenging component is the high production cost of each event, including the host venues. New York Fashion Week brings in over $900M for the city. DC Fashion Week has the potential to do even more if it had more support from sponsors. Unfortunately, many of the leading PR firms, modeling agencies, cosmetic companies and fashion labels are headquartered in New York; however, many have a retail presence in DC as well, making it a potential fashion capital.
What do you feel can make DC Fashion Week a better experience all around?
Each season our patrons, designers, and sponsors tell us how wonderful their experience is at fashion week. Many wished there were more recognizable labels exhibiting at fashion week and celebrity presence. We are working hard to secure this. We have had Betsey Johnson, Sean John, Brooks Brothers, Thomas Pink, Lacoste and more exhibit in the past and hope to include more established brands as well as emerging labels. We have also had several high profile attendees including celebrities, as well.
How can people find out more about DC Fashion Week?
Our website is a one-stop-shop for everything about fashion week in DC, including our newsletter. We also have social media presence on Facebook, Instagram and Twitter.
Other than DC Fashion Week, what else are you involved with?
I produce fashion events for other organizations, including national sororities, festivals, charitable organizations as well as act part-time and also I'm a noted fashion critic for news stations. I am also the creative director for two fashion labels (Corjor International and Magnum Underwear). I shoot fashion editorials for my line and am now producing a video featuring the collection, as well.
Where do you see DC Fashion Week in the next five years?
I see DC Fashion Week as the Olympics of fashion week for emerging designers and continuing to attract designers from around the globe. We hope that each country sends their best-emerging designers to showcase and help establish Washington as a true fashion capital.