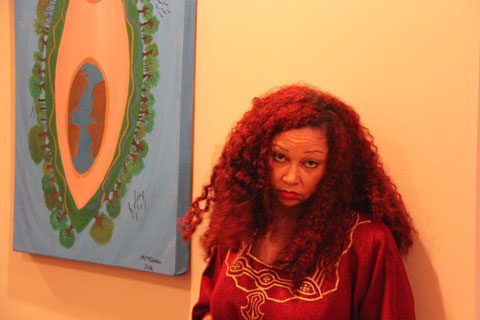 Rolling out was present at the private event "Dinner with the Head Doctor" as Jessica Holter led an adult conversation about sex. The gathering was intimate and dinner guests shared experiences, and beliefs that showed that when it comes to sexuality you can't the Black community into one box. For some, it was a first-time experience to talk in a group about intimacy, but everyone was comfortable and safe so the conversation flowed
Among the other topic discussed that night were the G-spot orgasm, for both women and men. Holter described the feelings of a clitoral orgasm and the female G-spot orgasm. When Holter said that as a woman she prefers the feeling of a clitoral orgasm because of the way her body reacts, many women in attendance agreed. "With a G-spot orgasm, there is a different more intense feeling and for some women it makes them have the urge to urinate while climaxing," she said.
When she talked about the male G-spot orgasm, which entails stimulating a man's prostate gland, some in the room were shocked. Holter stated that "a straight man can achieve this orgasm with their female partner using her fingers or a sex toy."
One male guest said as a medical procedure the doctor had to stimulate his prostate, and although he ejaculated, "it was not pleasant or sexually stimulating."
"Some men are introduced to the male G-spot [orgasm] while in prison and enjoyed the sensation. However, once back in the outside world, they may be ashamed to tell their female partner about what they enjoy. Some of these men meet together in secret to engage in sex because of their desire for that G-spot orgasm. It all goes back to the sexual bonds that men develop in prison that no women can fully understand," Holter said.
The evening ended with Holter reading excerpts from her book as well as Black erotica. Attending dinner with the "Head Doctor" is a unique experience and the next event is scheduled to take place on Sept. 16, 2017. According to Holter, there will be a talk and demonstration of the BDSM lifestyle by a professional dominatrix.