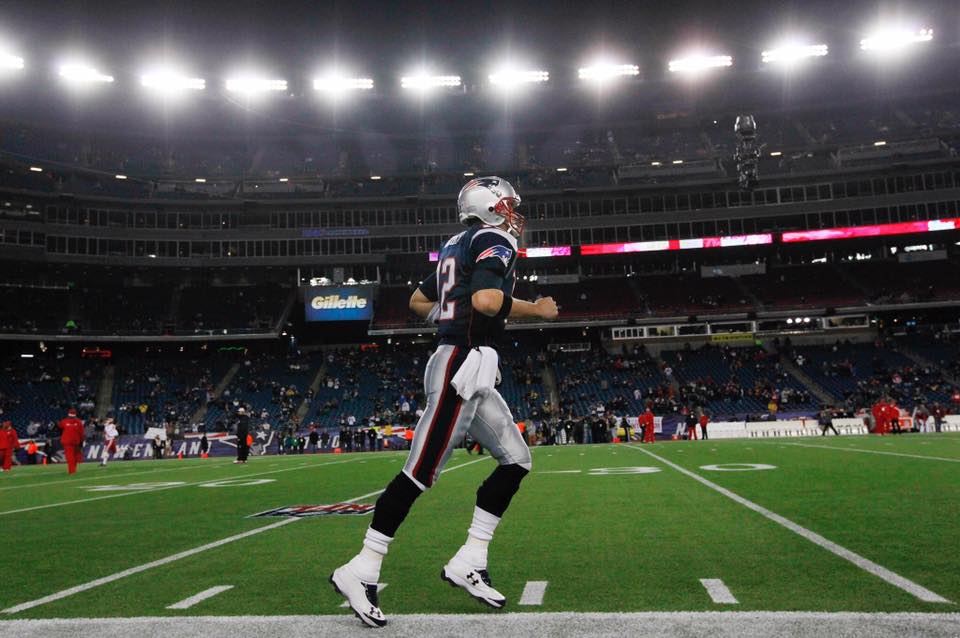 Fans who have chosen to protest the NFL this season aren't missing out on much.
Before a "Monday Night Football" doubleheader, the rest of week one in the NFL has been brutal. The not-so-great football started on Thursday night when the New England Patriots hosted the Kansas City Chiefs after celebrating the historic comeback victory in Super Bowl LI. The widely regarded greatest quarterback of all time Tom Brady threw 16-for-36 for 267 yards with a 70 percent passer rating. New England went on to lose the game 42-27 and the poor quality of the game didn't even stop at the play quality. Pro Bowl safety Eric Berry of the Chiefs suffered a season-ending torn Achilles injury in the game.
The highest paid player in the history of the NFL, Detroit Lions quarterback Matthew Stafford, threw a pick-six his first pass of his game against the Arizona Cardinals. Green Bay Packers quarterback Aaron Rodgers threw his first interception after 251 attempts on the first drive of the team's opener against the Seattle Seahawks. Two-time Super Bowl champion and New York Giant quarterback Eli Manning threw for 0 touchdowns and one interception.
The highest scoring team so far has been the L.A. Rams. The Rams were the fifth-worst team in the NFL last season, but they played the Indianapolis Colts without their starting quarterback, Andrew Luck. The absence of Luck played a large part in the Rams defeating the Colts by 37 points.The highly anticipated rivalry game of Cowboys and Giants resulted in no Odell Beckham Jr., a combined five field goals between both teams and one touchdown.
A positive, however, is former HBCU running back Tarik Cohen. The North Carolina A&T product shined in his first game ever in the NFL for the Chicago Bears. Cohen ran for 66 yards on five attempts and he caught eight passes for 47 yards and a touchdown. The Bears selected Cohen in the NFL Draft this past spring at pick No. 119 in the fourth round.