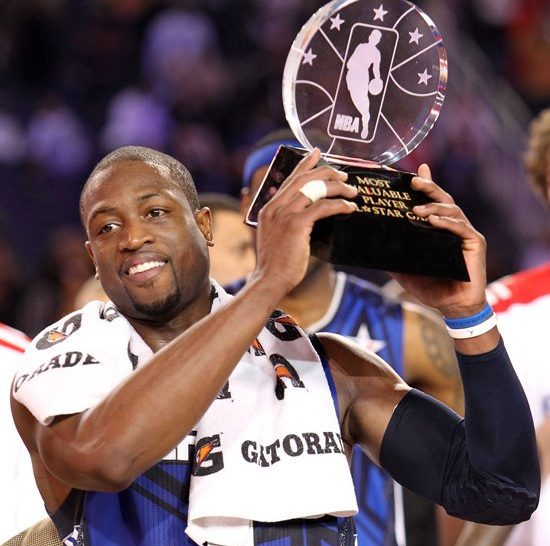 The Cleveland Cavaliers have landed star guard Dwyane Wade for the veteran's minimum with a one-year, $2.3 million contract. Wade, now 35, is a 12-time All-Star, eight-time All-NBA selection, three-time NBA Champion, NBA scoring champion, NBA Finals MVP, and All-Star Game MVP. He's also known as one of Cavaliers forward LeBron James' best friends, winning two championships with James in 2012 and 2013 with the Miami Heat. After adding Wade, Derrick Rose, Isaiah Thomas, and Jae Crowder to the roster, the Cavaliers can once again compete with the Golden State Warriors in the NBA Finals.
The Cavaliers famously came back from a 3-1 deficit to win the 2016 championship against the 73-win regular season Warriors. Golden State responded to the loss by signing one of the world's three best players in Kevin Durant. No team could stop the four-headed monster of Stephen Curry, Durant, Klay Thompson, and Draymond Green. The Warriors went 16-1 in the 2017 playoffs and made the finals look entirely too easy.
In the finals, the Warriors fed off of their offensive momentum on the defensive end. Since each of their lineups featured lethal scoring threats, the team's defense was suffocating Cleveland. In response, the Cavaliers struggled to find a consistent third scoring option after James and Kyrie Irving. After this offseason, they have that in Rose and Wade, despite the fact the two are past their primes. Cleveland also has added another defensive option on the wing that's undoubtedly better than Richard Jefferson at this point of his career in Crowder.
Both Wade and Rose missed around 20 games last season due to injuries and rest, but Cleveland just needs the duo to be completely healthy by the Eastern Conference Finals. If Thomas recovers from his injury as anticipated and plays to the same level he did last season, the starting lineup also gets a scoring offensive boost with one of the top MVP candidates in 2017. This offseason has been the busiest in years in terms of star players moving, but this last move is the most impactful to make the championship series competitive again.