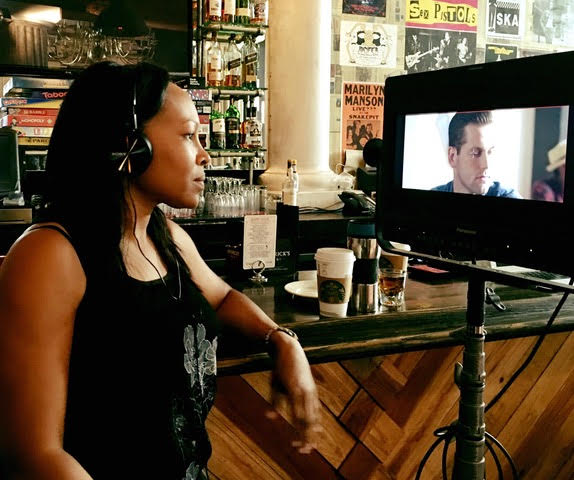 Jade Jenise Dixon is fearless. As a writer, producer and actress, Dixon has ventured into her newest project, Dog Park. The film follows the romance of an interracial couple. It's a compelling story, especially during these times. We spoke with Dixon about her life and filmmaking.
How did you get the writing/directing bug for film and who were your inspirations?
I've always enjoyed writing but had not considered writing a screenplay until after an audition. It was my third callback and I was sure I booked the role…until I didn't. I lost the role to a well-known celebrity. I was new to Hollywood and had no idea how things worked. I learned quickly, then I wrote "Truth Hall" as a vehicle for myself to act. When my budget turned out not to be enough to pay the experienced director I had in place… I ended up directing it myself and boy am I glad I did. I LOVE the artistic freedom in directing and hope to continue doing it for a long time to come. I'm inspired by Spike Lee, Debbie Allen, Tyler Perry, Steven Spielberg, and Oprah Winfrey.
Tell us about your latest film, Dog Park?
Dog Park is about the lessons we learn in love. A wealthy bachelor uses his ex-girlfriend's dog to pick up women at the dog park. But he didn't expect to meet the love of his life. So, what started out as a "white-lie" blows up in his face and the journey to redemption ensues.
What are some of the unique challenges you've faced as an African-American female filmmaker?
It's already challenging to do this job as a female… but as a Black female you have to really be on your game. Especially with Dog Park, where I worked with a multi-ethnic cast. I will say that some did things that they likely wouldn't do with a white, male director. But those are the folks I won't work with again. But for the most part, as long as I knew what I wanted and didn't apologize for wanting it, all went well and my creative vision ended up on the screen.
Best advice to aspiring filmmakers?
Know your stuff. By that I mean be knowledgeable about directing. You don't have to know how to do every departments' job, but you should know how to do your own and let the other departments do what they do best without always looking over their shoulder. And if there are people that need to be micro-managed, they don't need to be a part of your team. And as you direct more projects you will naturally accumulate knowledge in every department.
What's next for Jade Jenise Dixon?
I'm writing a screenplay now about my "dating woes" in the City of Angels. And I have a completed script about my life growing up Black in Nebraska, moving to Atlanta (culture shock, in a good way) and my journey to Hollywood and the mountains I've climbed. I'm getting financing in place for those as well as gearing up to partner with one of my team members from Dog Park to develop and produce several projects.