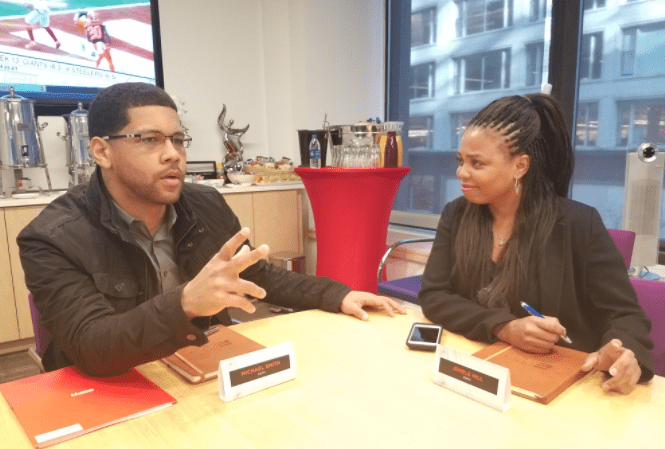 Michael Smith has decided to sit out tonight's episode of "SportsCenter." Following the suspension of Smith's co-host, Jemele Hill, Smith mutally agreed with the network to sit out of the episode.
On Oct. 9, ESPN announced that Hill has been suspended for two weeks. According to ESPN, Hill was "suspended for a second violation of our social media guidelines."
On Sunday, Hill responded to Cowboys' owner Jerry Jones' announcement that his players would be suspended if they protested the national anthem. Hill responded by tweeting, "Change happens when advertisers are impacted. If you feel strongly about JJ's statement, boycott his advertisers."
Hill continued by tweeting, "Or, how about not patronizing the advertisers who support Cowboys? You can watch and do that, right?"
Hill's tweets comes weeks after she was reprimanded for speaking against Donald Trump. But her latest tweets threatened the NFL's power structure.
If Hill could galvanize her followers to stop supporting an NFL franchise and their sponsors, it can cause a reaction where money is lost due to boycotts. A similar approach was used during the Civil Rights movement when Blacks boycotted businesses that would not treat minorites with equal respect.
ESPN is delving into dangerous territory by suspended Hill. If all of the Black talent at ESPN decides to sit with Hill, it would be a public relations disaster for the sports network.