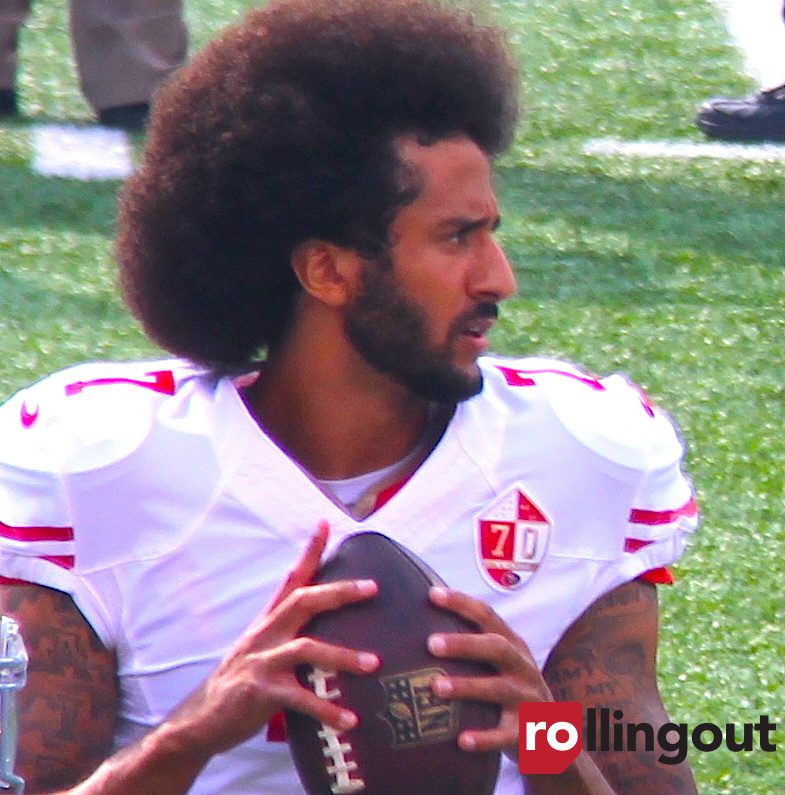 Colin Kaepernick will not allow NFL owners to blackball him without fighting back. According to reports by Bleacher Report, Kaepernick has filed a grievance against the owners for collusion under the latest collective bargaining agreement.
A statement by Kaepernick's attorney, Mark Geragos, was recently released. "We can confirm that this morning we filed a grievance under the CBA on behalf of Colin Kaepernick. This was done only after pursuit every possible avenue with all NFL teams and their executives…If the NFL is to remain a meritocracy, then principled and peaceful political protest—which the owners themselves made great theater imitating weeks ago—should not be punished and athletes should not be denied employment based on partisan political provocation by the Executive Branch of our government. Such a precedent threatens all patriotic Americans and hackers back to our darkest days as a nation."
NFL owners have a history of collusion. For decades, Black coaches were denied the opportunity to become head coaches in the league until the Rooney Rule was implemented. The Rooney Rule forced NFL owners to interview Black coaching candidates when a position was open.
When it comes to Kaepernick, he definitely has a case against the NFL owners. When focusing on stats, Kaepernick produced better numbers than subpar quarterbacks such as Brandon Weems, Matt Cassel, Jay Cutler, and Ryan Mallett to name a few. Kaepernick belongs on an NFL team.
But his silent protest has become a political stunt and used as a tool to divide by President Trump. Several NFL owners have allowed Trump to dictate how protests should be performed in the NFL.