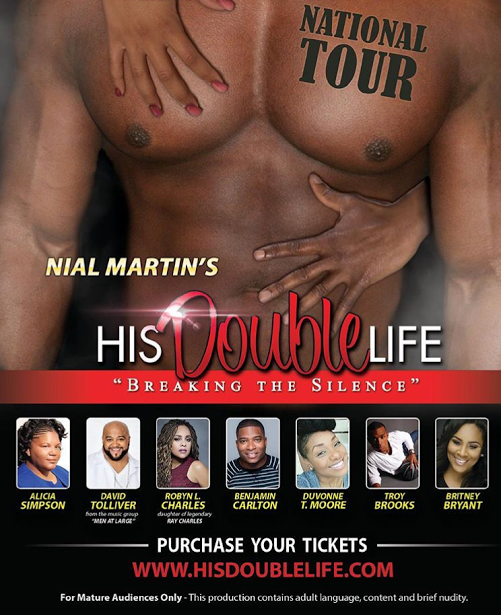 No Jive Productions Inc. proudly announces the triumphant return of His Double Life, the two-act stage play, written and produced by Nial Martin. Committed to exploring the complexities of family values within Black culture, Martin's His Double Life, follows a young man in his pursuit of acceptance, self-identity and unconditional love.
On Nov. 11, His Double Life will be showcased at the Rialto Center for Performing Arts by Martin and his cast for one night only. The production will feature the talents of Robyn Lajoya Charles, the daughter of legendary musician Ray Charles; actor Quincy T. Bonds, known for his role as Pookie on the hit Tyler Perry's "House of Payne"; and David Tolliver, from the popular '90s R&B group Men at Large.
Here, Martin gives an in-depth look at His Double Life.
The last play's production was in 2011. What made you feel the need to reintroduce this production and your story to the world?
I was going to retire this production, but one day I met a person who was kicked out of his family's home due to his decision to live his truth as an openly gay man. There was a time when an elderly lady approached me after attending the 2011 production in Miami, thanking me and introduced me to her grandson who was in attendance with her. She then stated that she wanted him to know that it was OK for him to be himself and with tears in her eyes she asked me to continue spreading this message.
I want to be able to open more dialog within family homes. My goal is to share love, education, and understanding through this production which is the reason why I wanted to reintroduce His Double Life as a traveling production.
What has the response been like in preparation for the upcoming play, His Double Life?
The response for the production has been very good. This production is not your typical stage play and or gospel play; this show takes theater to another level of realism and gives you the raw truth about life and what people are going through.
With your nonprofit, No Jive Productions, which aids at-risk teens who face similar hardships as you did in your childhood, can we expect to see some of the youth performing in the play?
No, there are no youth within this production, however, the content of His Double Life is so multi-generational that all could relate, especially the youth of today. With the sudden increase of teen suicide, bullying, depression and absence of a father figure, I think this play is necessary for this generation especially, or for those who have loved ones struggling with these things to see.
What other plays do you plan to produce and execute in the future?
I plan on taking three more stage plays on the road. They are: Why Does Love Hurt So Bad, A Family Affair, and Mr. Wrong. I'm really excited for the world to experience my gifts and passion for storytelling.
If you could change one thing about the world, what would it be?
If I could change one thing it would be for equality for all regardless of sex, race, age, and social background. I believe these are the things that are creating division and we've been fighting for equality for so long. It's time for a change.
Next up, the daughter of legendary musician Ray Charles, Robyn Charles, shares her point of view on the upcoming stage play and her character.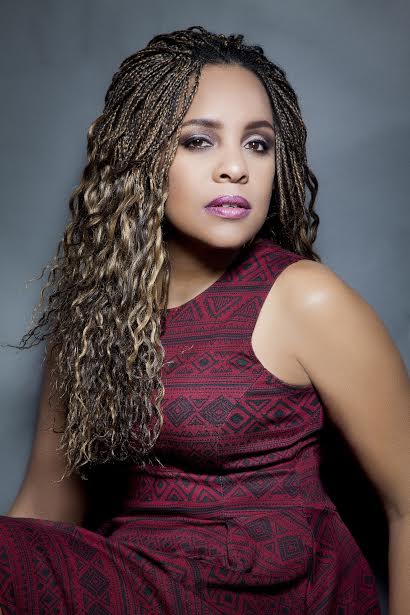 Describe the character you play and how it connects to your personal life.
Vanessa Clarke is an aspiring singer-songwriter that is desperately seeking companionship and approval. She desires a loving, committed relationship that is supportive of her dreams and she finds it difficult to be her innermost self while trying to be what someone else expects. This most closely represents the plight of any single female artist and executive pursuing success in her field and life. She is me.
What are some of your thoughts and feelings before you perform on the stage?
I usually start by thinking how awesome it's all going to be until things start going haywire. At that point, I just hope to get through it and that one person is touched by something we do during our performance. Then I realize I have to use the restroom.
You've gained a lot of success. What are some of your career goals?
I'm planning to launch a branding campaign for my publishing company, R. Charles & Co. LLC. I'm also working on an album project with some notables that I'm keeping on [the] hush. Furthermore, I'm creating a film project dedicated to my father, Ray Charles, and developing a website for entertainers, just to name a few things.