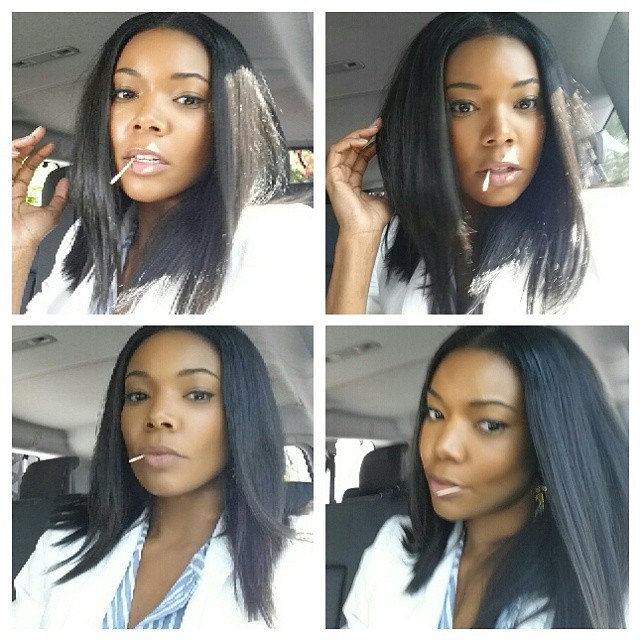 NBA superstar LeBron James and Gabrielle Union of "Being Mary Jane" fame are teaming up for a new comedy series called "White Dave," which is in development at ABC, the media has reported.
The Cleveland Cavaliers small forward and Union — who, by the way, is married to fellow Cavs star Dwyane "D-Wade" Wade — are scheduled to executive produce the single-camera series, which tells the story of a young African American teenager who grew up in an all-White suburb. However, when his mother remarries, he moves to an all-Black neighborhood, which will undoubtedly create multiple interesting storylines.
This subject matter is an all-too-common theme in the Black community about what it means to be "Black" based on your childhood environs, how you were raised and your vernacular among other topics.
"White Dave" is based on the life of David E. Talbert, who is set to write as well as executive produce.
James will be producing through his company, SpringHill Entertainment, with partners Maverick Carter (who's been in James' inner circle since they were both in Akron, Ohio), and the prolific actor Union, under an overall deal with Warner Bros. Television, which will produce the show.
James' movie and TV projects will continue to help fuel the rumors that James, nicknamed "King James" and "LBJ," is seeking to leave the Cavs at the end of the year and head out West to play in 2018, particularly for the Los Angeles Lakers and team president Magic Johnson.
Adding to the much-speculated notion of James' possible whereabouts next season is the fact that he bought a massive mansion in West Los Angeles; spends more time in Southern Cal than Akron during the offseason; has constructed a stand-alone production building; and has already starred in or produced a number of cable series and movies, including the hilarious comedy movie Trainwreck and the cable-driven series "Survivor's Remorse."