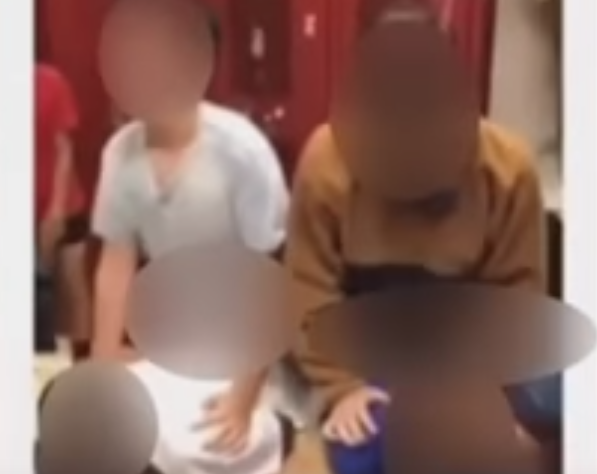 White students at a middle school in Short Pump, Virginia are being investigated after posting a vile video. According to KSLA, the incident occurred in the locker room at Short Pump Middle School before a scheduled football practice.
In the video that was posted on Snapchat, two White male students are on top of two Black male students and pinning them to the ground. While the Black students are on the ground, the White students simulate sex acts as if they are performing anal rape on the Black students. One White student asked, "What's going on?" Another White student replied, "He's f—g a Black."
The White racist students continued their hateful dialogue by saying, "We gonna f—k the Black out of these African-American children from Uganda."
Following the incident, the Black students who were assaulted were distraught and did not attend practice.
The incident is another overt act of racism that has taken place following the election of Donald Trump. White racists have been empowered on all levels to commit acts of hate against minorities. Following the election of Trump, the Southern Poverty Law Center reported over 1,050 hate crimes in America within the first month of his election. Trump has embraced White supremacy and contributed to the divisive attitudes within this country.
The Short Pump team has since canceled its entire season. The White students who were involved should be charged with assault and face juvenile detention. The parents of the victims should also pursue legal action against the school and district.