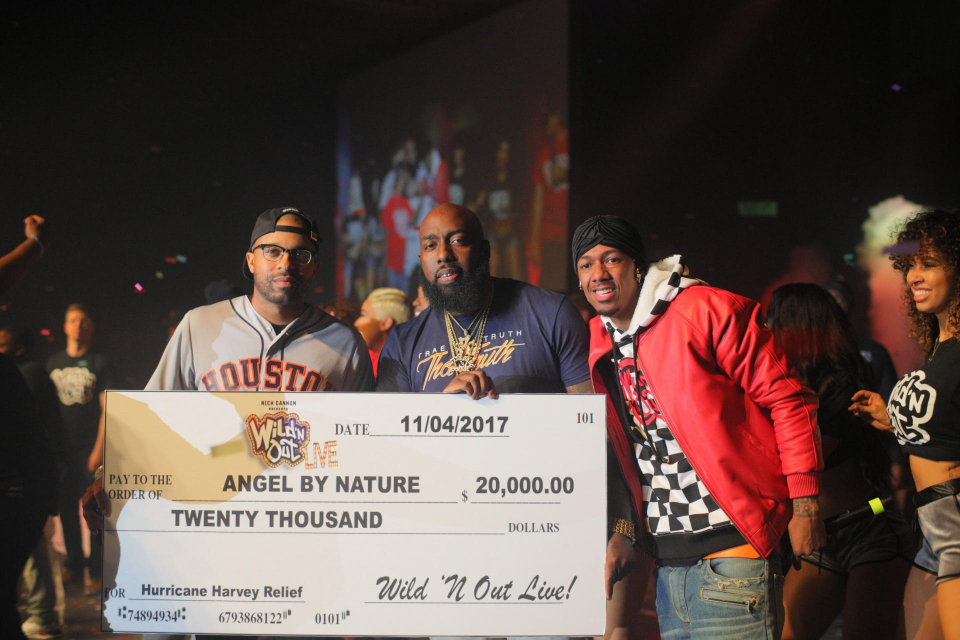 A capacity crowd went wild this weekend at Houston's NRG Arena, when special guest Trae tha Truth was gifted with a surprise donation of $20,000 to continue relief aid for hurricane survivors from long-time friend Nick Cannon during a live taping of "Wild'N Out."
Congresswoman Sheila Jackson Lee, Bossie Bad Azz and Bun B were all in attendance to congratulate him.
Trae tha Truth was recently dubbed Houston's American Hero and has been featured across the globe for his humanitarian efforts on media outlets such as CNN to FOX.
Along with Trae tha Truth, DJ Mr. Rogers and Angel by Nature organization has worked tirelessly for the last few months to restore hope and humanity in Trae's hometown of Houston after Hurricane Harvey.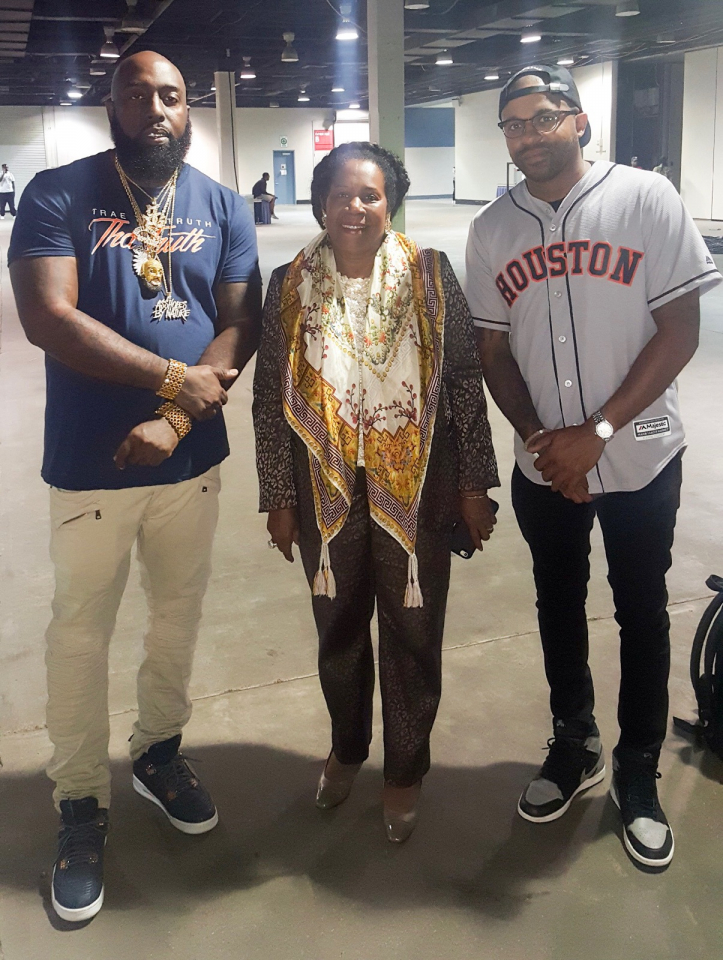 Trae tha Trae has even brought together some of the biggest household names from politics to entertainment from around the world to provide hands-on help to let the people know that they are not forgotten. Houston's reigning mayor Sylvester Turner also honored Trae with his own day known as "Trae Day" and gifted him with a warehouse to help house the millions of co-partnership donations from top companies such as Reebok, McDonald's and celebrities like Beyoncé (Bey Good Foundation).
Other notables to volunteer with the relief gang include Estelle, Derrick Lewis (UFC Heavyweight Champion), Ty Dolla $ign, Bun B, DeAndre Jordan (LA Clippers) and Nick Cannon.
To date, Trae and his relief gang sent over three large industrial storage containers filled with food and non-perishable items and 10 truckloads of clothing to Mexico. Over 4,000 pounds of food, clothing and over 2,000 flashlights to Puerto Rico being that the entire country was without power. He also sent thousands of water purifiers to St Croix, St Thomas, Puerto Rico and the Virgin Islands.
"People needed help and that was more important than anything else I had going on," Trae said of his efforts to help the community.
-via phoenix white