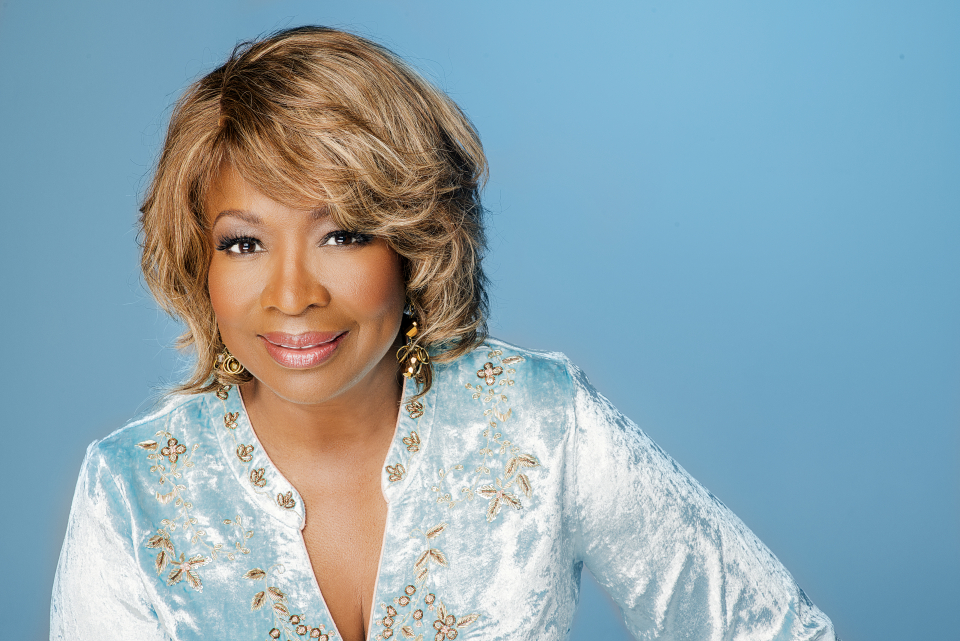 For one night in November, singer and songwriter Kathleen Bertrand will take the stage at Atlanta's City Winery to introduce her new music project, It's Time to Love. A native of Atlanta, Bertrand is a multifaceted recording artist who has performed at two Olympic games, performed for two presidents and has appeared at jazz festivals worldwide.
Bertrand and her producer, Phil Davis, will present a number of collaborations including an original song written for Bertrand entitled, "Baby, I'm Yours" by emerging jazz vocal artist Tony Hightower. The jazz vocalist also collaborates with Tyrone Jackson to cover Jackson's special arrangement of Burt Bacharach/Hal David original song, "Anyone Who Had A Heart." Other collaborations include Dangerfeel Newbies "Love From the Sun," which will also be on the CD. It's Time to Love has positive messages that address the issues affecting the world today. From loving our Creator to loving others on the planet, Bertrand delivers uplifting messages of love by touching the heart of every human.
When did you know that being a vocalist was your calling?
I've always sung since childhood. I began singing publicly in elementary school, then in the junior and the youth choirs at my church, and at 16 I won the National Superteen Talent Contest — similar to "American Idol." Singing for radio commercials while in college made me want to do more.
Describe three other occupations you've held.
1) Executive Producer/Founder of BronzeLens Film Festival
2) SVP at Atlanta Convention & Visitors Bureau
3) Radio Disc Jockey at WAUC during my college years
What inspires you to perform?
The love of melodies and lyrics, particularly those that can touch people.
How would you describe you brand of music?
Soulful jazz.
Name three musicians who have influenced your approach to being a musician.
Nancy Wilson
Dianne Reeves
Sarah Vaughan
Describe your creative process from concept to complete song.
I'm always influenced by what I see around me — either relationships, or interactions that I observe. Some songs start with a melody that just erupts from my brain — can't tell you where that comes from. I like to take that melody and sit with one of my favorite pianists and we begin to craft the chords around the melodies. Other songs start with a previously recorded track by one of my collaborating friends — tracks which I then listen to, create a melody for, and then write the lyrics.
What advice would you give anyone preparing to enter the music business about publishing and management?
Read This Business of Urban Music by James Walker.
If you were going to sing for any famous person as a celebration of what they have done for humanity who would it be?
President Barack Obama. That he lived and achieved in my lifetime says everything.
What are the effects to society that you would like the results of listening to your music to be?
I think people will be encouraged and inspired by my music — It's Time to Love is more than the name of a song – those are actually words that we need to embody more these days. Love won't cure all that ails us — as a people, as a nation, as a global community — but it certainly is a good place to begin.
What do you like the most about being musician?
I love music — I love interpreting music or lyrics based on my life's experiences and my inner voice. To get to perform is a blessing that lets me share my gift with others.
What producers are you looking forward to working with soon?
Always more with Phil Davis, because he knows my voice so well. But I'd also love to work with Kenny Banks, Sr., with Rev. Dr. Dwight Andrews, and a long-time dream of working with Quincy Jones. Actually, I'd just love to be in the room when he speaks.
Name three musicians you would like to record with that are hit makers?
Najee
Tony Bennett
Lizz Wright
If you could make a duet with someone who would it be and why?
Tony Bennett — he is a legend. I love the way he interprets melodies.
What musical achievements have you yet to obtain?
I've always wanted to write and perform a song that would be used in a movie and would be one of the songs nominated for an Oscar.
Finish the sentences:
When I hit the stage I feel … energized.
When the crowd is responding to my music I know … I am where I'm supposed to be, living in my purpose.
I appreciate my fans because … they are very expressive about the songs that they love, and how my songs have made some moment or occasion in their lives better.
My method of studying music is … listen, listen, listen, vocalize, then rehearse, rehearse, rehearse.
When you find my music I want you to … listen, and enjoy and tell others.
Name your favorite two books.
The Warmth of Other Suns, Isabel Wilkerson
This Business of Urban Music, James Walker