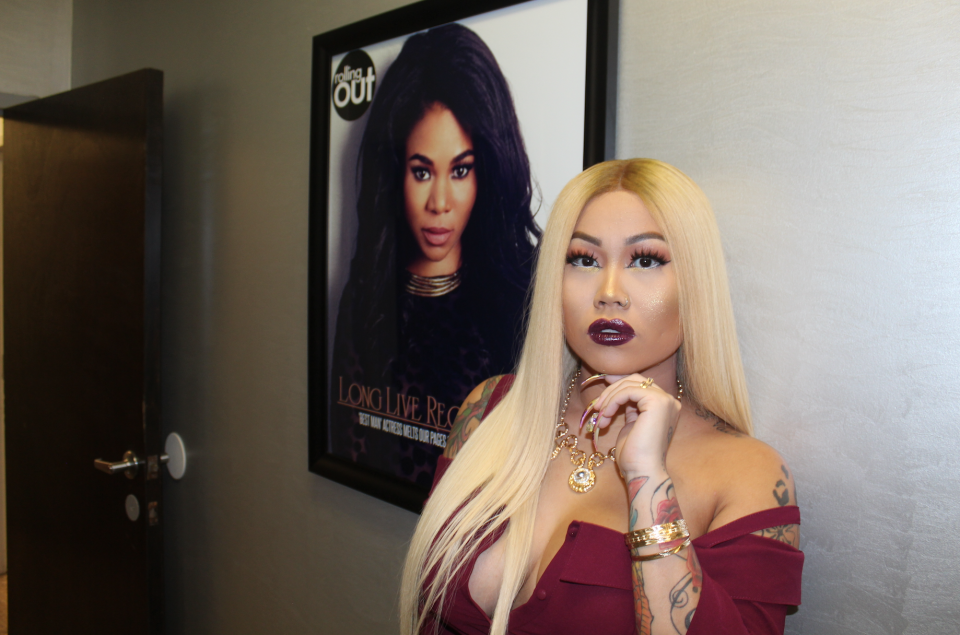 "Love & Hip Hop Atlanta" introduced Lovely Mimi to the world as the rambunctious Vietnamese girl who was just finding her way in Atlanta as the messy, loud instigator. We all know reality television is made for entertainment and you have to turn up your personality to stay on the show. Rolling out sat down with Lovely Mimi and discovered she's a talented, successful business owner, mother of two and a wife.
Less than one year after moving to Atlanta from Baltimore, Lovely Mimi has managed to launch Lovely Nails Spa & Salon; Mimi's Ultraviolet Nail Lounge located in College Park, Georgia. This swanky nail salon has an all-Black staff who specialize in different techniques, from the feather dust finish to the chunky diamond-encrusted Cardi B-style nails.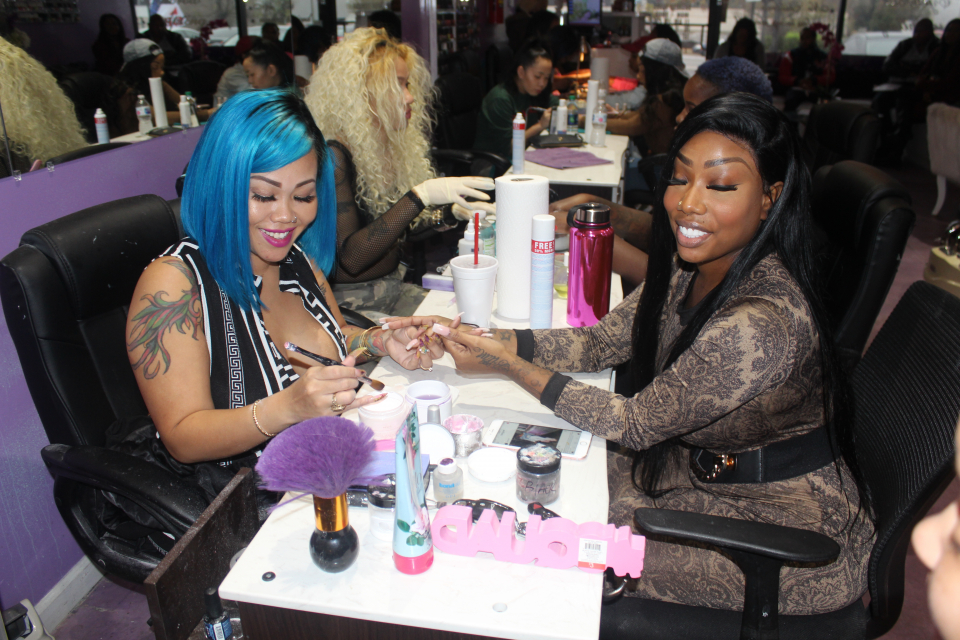 Recently, Lovely Mimi's husband, manager and business partner surprised her with another business venture and took the liberty to open the Ultra Violet Hair Salon in the very same shopping plaza right next door. A very beautiful swanky salon with bright red chairs is what you see when you walk through the doors. There is a different stylist to service the invisible part in the lace front weave, one for dreadlocks only, a natural hair specialist, a sew-in guru, and a protective styling specialist as well.
Lovely Mimi is using her reality television platform to catapult her brands to the next level. With over 1.8 million followers on her Instagram, everything she posts is garnering over 100K views, which equals a lot of eyeballs on everything she does.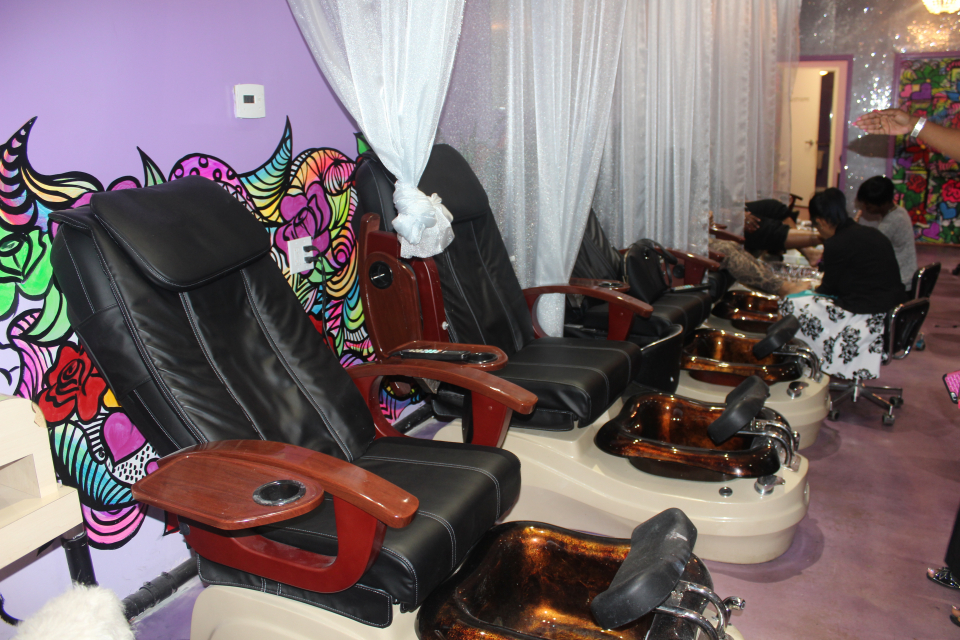 Do you want to see more of Miss Lovely Mimi on "Love & Hip Hop Atlanta" or just get your nails done by her? Check out our exclusive interview and photos after the break.