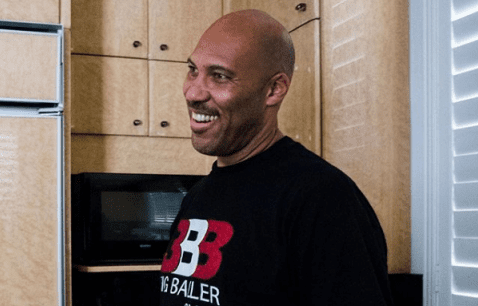 The Urban Dictionary defines a "troll" as "one who posts a deliberately provocative message to a newsgroup or message board with the intention of causing maximum disruption and argument." Two of the most talked about people of 2017 in the political and sports worlds have been Donald Trump and LaVar Ball, respectively.
After running a campaign full of moments never seen before by a candidate with an actual chance of winning the position of President of the United States, Trump received a lot of airtime for the moments that enraged many. That attention got him through the Republican primaries and ultimately resulted in him becoming the 45th U.S. president.
Ball always had more attention on him compared to the other parents. His three sons led Chino Hills High School to an undefeated season in 2015-16 en route to winning the California state title. The Ball brothers and family were becoming celebrities because media outlets were starting to profile the three and how all three of them were already committed to UCLA. Ball always instilled a crazy amount of confidence in his children's abilities on the court, but as his oldest son Lonzo began too emerge as one of the country's top freshmen, more cameras came focused on Ball's face. LaMelo scored 92 points in a game just as it seemed Lonzo was really hitting his stride in college. Eight days after the big game, Ball said that Lonzo was better than Golden State Warriors guard Stephen Curry. Then he said he could beat Michael Jordan one-on-one. Then he said the price to get a shoe contract from his sons was $1M. After all three major shoe companies, Nike, Addidas, and Under Armour, said Lonzo's asking price was too high, he created his own shoe under Ball's company, Big Baller Brand. His first ever shoes debuted at $500, so the prices made people talk. Then after predicting that Lonzo was going to the Lakers, he said Lonzo would be better than Magic Johnson.
Ball's comments popularized him, his family, and his company A-List celebrities. Trump's comments made him the President of the United States. Last night, the world of the trolls collided as Ball appeared on CNN as a guest to explain why he didn't say thanks to Trump for helping his son get back to America from China after allegedly being caught stealing with his basketball team. Ball ended up not explaining at all why he didn't say thanks, which gave the interview even more attention.
In the process of their climb to the top, the public realized the two were only trolling. Yet, a majority of the public still pays attention to each new trolling tactic. Trump's posts on Twitter go viral every day with many influential figures criticizing the president. He referred to the dictator of North Korea as "short and fat" a week and a half ago. That post now has over half a million likes.
So, instead of getting worked up and upset, the next time you see a headline mention one of the two, understand the madness behind it.