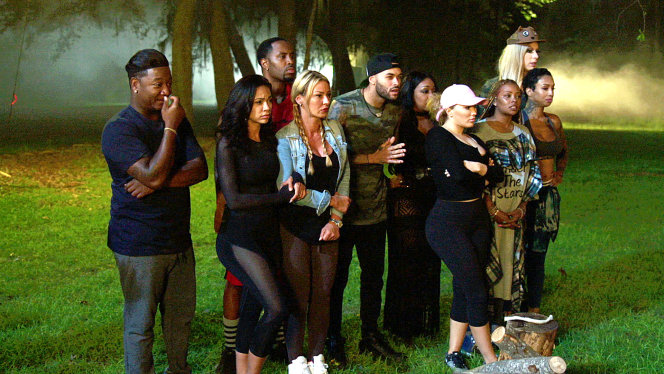 "Scared Famous" is filmed in a secluded, haunted mansion where 10 reality stars compete in frightening challenges to raise money for charity. This episode buries more alliances as two fierce divas Tiffany "New York" Pollard and Drita D'Avanzo of "Mob Wives" go head to head in the "Fifty Shades of Horror" challenge. Trapped in a sewer-like environment, they have to find the keys to unlock themselves and successfully escape from the puzzle of cuffs and chains. The first person to free themselves wins and the loser of the challenge will be eliminated and sent to the infamous "Scared Famous" graveyard. To everyone's surprise, Pollard is triumphant and lands back in the house among her reality TV peers who voted against her. Although she has immunity for the next elimination round, she continues to strategize in the game with a vengeance. D'Avanzo heads to the loser's afterlife with Young Joc and Nikki Mudaris but doesn't leave empty-handed — she snags $5K for her charity of choice.
More eerie things continue to happen in the mansion as the crew hears a squealing cry for help. They run toward the commotion but all they find is a note attached to a creepy, red balloon, stating that Pollard has been kidnapped. Everyone in the house must work together to rescue her in the "Scream Queen" challenge. Saving her from the mysterious funhouse before the clock runs out will add $10K to their bank and bring the overall reward to $90K for the big winner and his or her charity.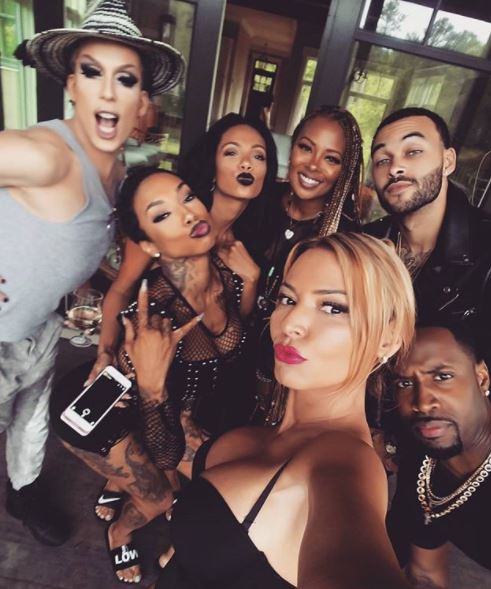 The crew scrambles through the spooky, carnival maze as they're chased by crazy, It-like clowns and llamas. At last, Skye finds Pollard and rescues her from bondage in the creepy clown house. The plot thickens — because of her victory, Skye gains power over everyone and is now able to choose the next two contenders who will go against each other in the "Devil Jeopardy" elimination challenge. Her strategy is to manipulate the crew to find the weakest link, or better yet the strongest alliance. In her quest, she chooses to play chess with 'Love & Hip Hop' pawns Erika and Safari by turning them against each other. Well played, Skye — game on.