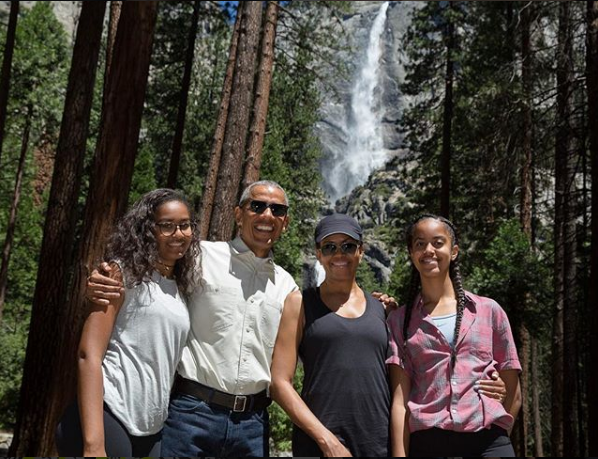 Former first daughter Malia Obama has gotten accustomed to receiving undue attention as she was basically reared in the international spotlight, something that comes with having your father serve as the president of the United States.
But now a private citizen and a freshman at Harvard University, the 19-year-old is still being hunted down by packs of bloodthirsty tabloids that are ravenous for juicy info on the quiet and beautiful young woman. Former first daughter Chelsea Clinton, the only child of Bill and Hillary Clinton, and, surprisingly, current first daughter Ivanka Trump took umbrage with the level of scrutiny the eldest Obama daughter is receiving and let the media know about it.
Two separate stories about Obama have been in the tabloids and on conservative media lately and now voices from both sides of the political spectrum have demanded that the young woman be allowed some privacy.
"Malia Obama should be allowed the same privacy as her school aged peers," Ivanka Trump tweeted. "She is a young adult and private citizen, and should be OFF limits."
Chelsea Clinton also had something to say, as she has long been an advocate for privacy for the children who have been in the White House:
Malia Obama's private life, as a young woman, a college student, a private citizen, should not be your clickbait. Be better.
— Chelsea Clinton (@ChelseaClinton) November 24, 2017
Clinton, too, was subjected to such merciless mocking in the early 1990s that her mother Hillary Clinton had to make a public plea for the media to leave her daughter alone.
Clinton has also spoken out in defense of Barron Trump, 11, in the past after the boy was showered with unwanted attention when he first moved into the White House.
Video published by the conservative media site The Daily Caller, along with other outlets, seemed to show Obama smoking a cigarette. In other footage, she is kissing a boy at a tailgate party that was held for the annual Harvard-Yale football game.
When people saw Malia's name was trending because of gossip headlines they were quick to mock the media for their choice in news stories.
Most respondents on social media have castigated the media for their nonstop pursuit of information on the first daughter. Do you believe the media is out of line?