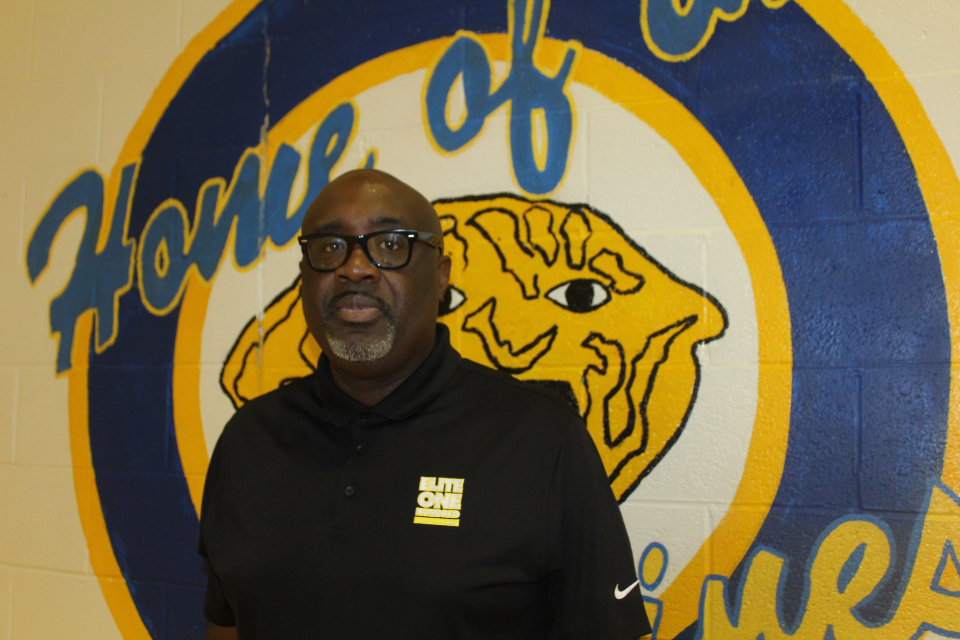 Coach Robert Smith, an alumnus of Simeon High School in Chicago, has coached basketball for 20 years and has been the head coach of his alma mater for the past 14 years. Over the course of these 14 years, two NBA players, Derrick Rose and Jabari Parker have come from his ranks. We spoke with Smith recently about the sixth annual Chicago Elite Classic, a tournament he helped to create, the values that he feels are most important to instill in his players and what it means to be a Black coach.
What does it mean to be a coach?
Its more of me mentoring. We help these young men to become men. Many of the young men I coach do have 2 parent homes, but when I was going here it was just me and my mother. Coach Hammerick raised us to be men. We still do this. The kids nowadays like to hear these lessons from other people versus hearing it from home all the time. We help them to become men and mentor them when it comes to life skills. It's not all about basketball. During the Chicago League Classic, we have a workshop that has to do with financial literacy, building your own brand. We build on the stuff that they will encounter after basketball. That's what makes coaching so worth it because we can teach these young men the value of these things at a young age.
What would you say is the most important value you must instill in your players?
Just being positive people, going to school [and] getting good grades. We let them know that the ball is going to stop bouncing at some point. We teach them to be productive citizens and to go to college and get their degree and be able to take care of their families. We let them know that everybody is not going to be a professional basketball player but there are ways to make money doing other things. My motto is "don't let basketball use you, you use it."
What types of challenges exist in what you do?
A lot of it has to do with the community. These young Black men are being stereotyped and the violence in Chicago is so huge right now that the challenge is just keeping them safe and keeping their heads straight. The group of guys that I coach this year has been some great kids. I've been so blessed to be around them every day.
Who would you say is the most successful player you have coached and what made them different?
That's a hard question to answer because I've been around some great kids. Of course, I have to say Derrick Rose and Jabari Parker because they both went to the pros. But to be honest, it's just too hard to pick one.
How does it feel when you see one of the players you have coached go pro.
It just reflects the hard work and dedication they put in. I have a little bit more glory when they get their college degree. That's a little more gratifying than them being professional athletes, because God gave them that gift. Being able to go to college and do the things that need to be done to become successful is always a different avenue.
Why are athletics important in a student's life?
It's key. It builds togetherness. It has you work with other people. It fosters competition. It just brings so much out you. I still use basketball in my everyday life. I'm a competitor. I want to outwork the next person. It teaches them about being on time. There are so many things that being an athlete can help.
The 6th Annual Chicago Elite Classic is coming up in December, what makes this event special to you?
The biggest thing is that we get to showcase Chicago. Coach Slaughter and myself would attend these other tournaments outside the city and realized we could do this for Chicago. We get to showcase Chicago for what it's really worth, not just for what people see on TV. We get to show them our beautiful downtown and businesses. We are grateful to our staff because they really are the ones that make this thing go. They are top notch. Knowing that they are volunteers means a lot. They had kids who attended these Chicago public schools. They could have moved on when their children graduated but they didn't and we are grateful for them. The classic is just something that was needed and it happened at the right time. People are looking forward to this Classic. We are working to make it one of the premier tournaments in the country.
Talk about the challenges of being a Black coach.
It's kind of hard. These young men need a voice and a role model that they can look up to. They don't understand that at the beginning and don't know that a lot of times we can help them be something that they didn't know that they could be. Once they leave and graduate they always come back and say thanks. They understand what we were doing for them. Most times they don't get it until they leave. That's challenging in itself. These kids are great, I love being around them and I can stay in this gym with them all day. They want so much knowledge and they are really good kids.
What encouraging words do you have for the student-athlete who has experienced some setbacks?
Keep pushing. We are dealing with a young man right now, who is dealing with some mental illness, but he's at school every day and he is working his butt off. It's good for me to see something like that because it opens up our eyes. His teammates are pushing for him every day. We want him back on the court as soon as possible. When he is ready to play he will be back and as a team we really need him back on the court. We don't want to pressure him; we want him to move at his own pace. So keep pushing.
This year's Chicago Elite Classic wull be held Dec. 1–2 at the UIC Pavilion.
http://www.chicagoeliteclassic.com