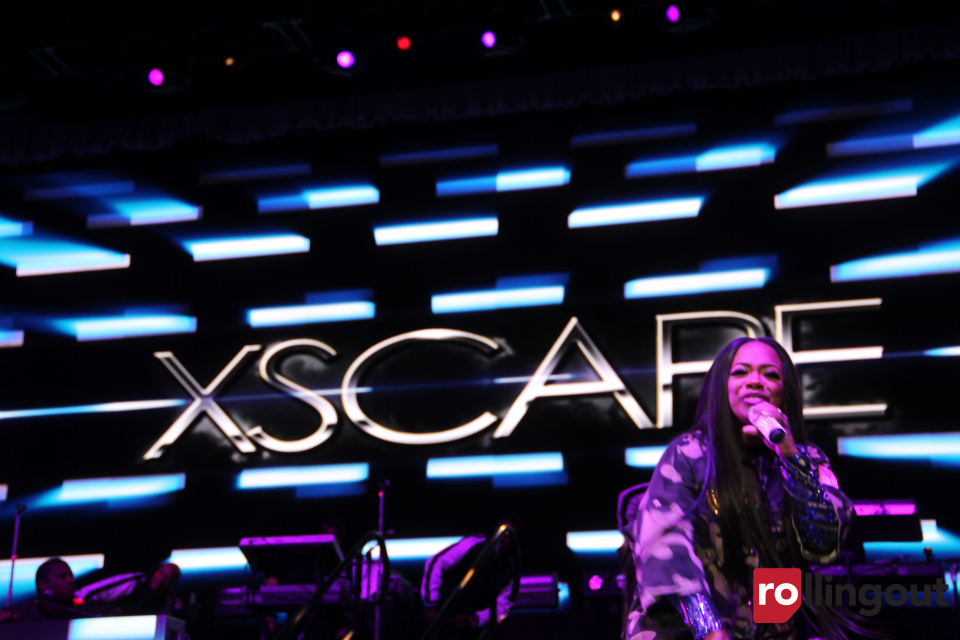 Over the past 20 years, Xscape has experienced nearly all of the joys, trials and tribulations of the music business. They reached celebrity status as teens during the '90s, they disbanded in the early 2000s, and they recently decided to reunite for "The Great Xscape Tour."
A lot has changed in the personal and professional lives of Kandi Burruss, Tamika "Tiny" Harris, and Tamika and LaTocha Scott. Burruss has become a thriving entrepreneur, songwriter, and reality TV star; Harris has raised her kids with rapper T.I.; and LaTocha Scott has appeared on reality TV and released solo albums.
After several years of tension between group members, Xscape finally decided to come back together for their fans. They made a stop in their hometown of Atlanta with "The Great Xscape Tour" at Philips Arena on New Year's Eve.
The group sung hits from their albums Hummin' Comin' at Cha, Off the Hook, and Traces of My Lipstick.
Checkout exclusive images below.
Photos: A.R. Shaw