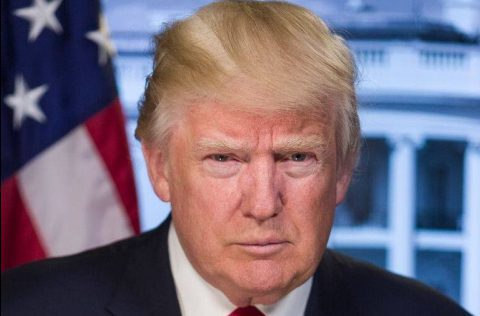 President Donald Trump not only loves to massage his own ego and congratulate himself until he passes out; he loves it even more when others to do it for him. Trump woke up Saturday morning to boast on the marketplace numbers coming down from the U.S. Department of Labor.
The Bureau of Labor Statistics enabled the 45th president to brag about how many Black folks have jobs, and only because of the alleged policies that he advanced in his first year in office. He also intimated that the employment numbers are a confirmation of his "genius." Now, before you throw up in your mouths, at least read what he tweeted to the nation:
The African American unemployment rate fell to 6.8%, the lowest rate in 45 years. I am so happy about this News! And, in the Washington Post (of all places), headline states, "Trumps first year jobs numbers were very, very good."

— Donald J. Trump (@realDonaldTrump) January 6, 2018
This Twitter post follows when a "witness" claimed Robert Mueller's Grand Jury was reportedly so Black-heavy that it was "recruited at a Black Lives Matter rally" – even though grand jury activities are completely secret and, from a legal standpoint, cannot be made public.
Trump is ostensibly trying to knock the edge of those inflammatory and racist comments from one of his supporters with the news of Blacks being put back to work.
POTUS also took time to address claims about his mental stability in the incendiary book Fire And Fury: Inside The Trump White House. Check out how Trump chose to respond to the critics of his Oval Office performance as well as his mental stability by flipping the page.