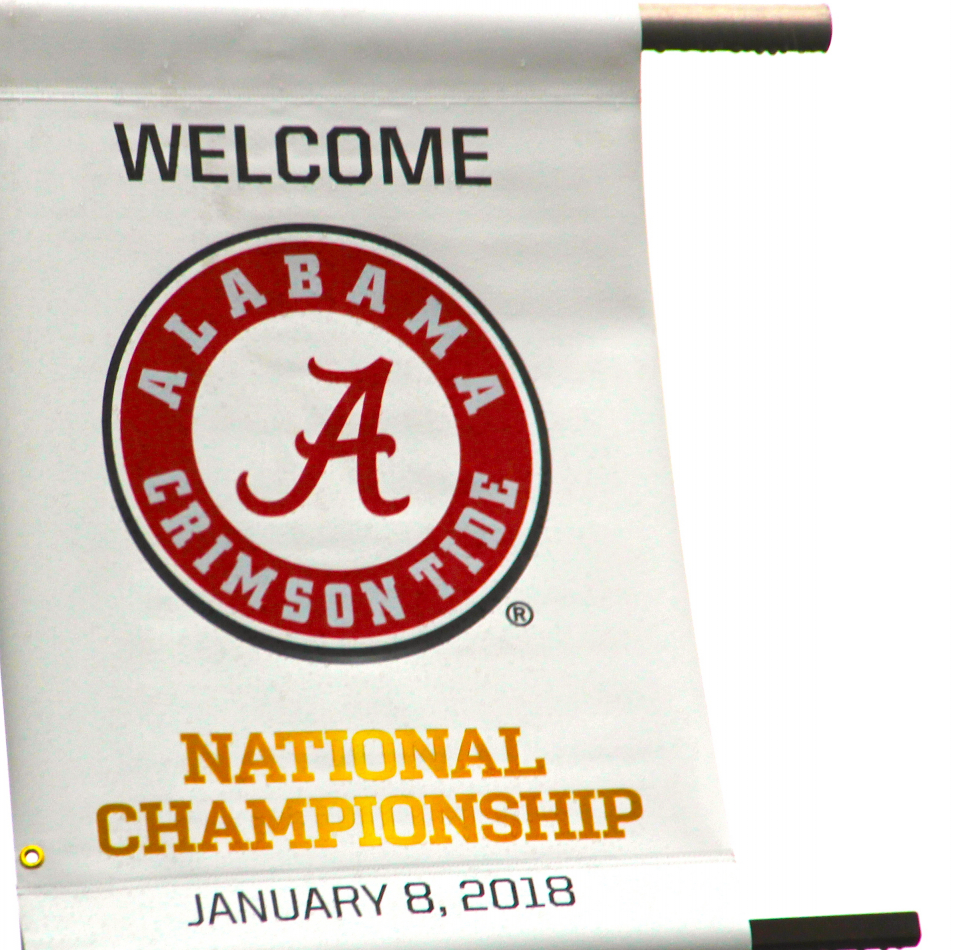 The Georgia Bulldogs will face off against the Alabama Crimson Tide for the College Football Championship in Atlanta. Thousands of people have arrived in Atlanta, including President Trump, and millions will watch the big game via TV and online streaming.
But while the game will be celebrated across the country, it's hard to ignore the blatant exploitation of the players who will take the field.
While the NCAA wants people to believe that this is an amateur football competition, it's really an event that will generate billions of dollars in revenue, mostly for the schools and coaches involved.
In terms of numbers, the College Football Championship will generate billions of dollars in ticket sales, TV revenue, and merchandise sold. The game will also bring millions to the city of Atlanta with hotels, restaurants, and bars benefiting. Tickets on StubHub are selling for as high as $25k.
Alabama annually generates about $100 million per year with $17 million being paid to the coaching staff. Coach Nick Saban earns $11 million annually and will see a sizable raise due to him earning another spot in the National Championship game.
The players will makes spectacular plays on the field, but will walk away without receiving a dime of what they helped to generate.
The NCAA has suggested that scholarships, food, and subsidized housing should be an equal exchange for the athletes and have made it a point to make sure that the players are not given anything extra off the field. In 2014, three players at the University of Oklahoma was forced to donate $3.83 for eating pasta at a school banquet. In 2000, University of Nebraska quarterback Eric Crouch had to repay $22 for eating a ham sandwich.
But the players are fighting back. Former UCLA star Ed O'Bannon sued the NCAA for making money from his likeness. The school benefits from video games sold with O'Bannon's likeness and merchandise such as his jersey number. It was ruled that the NCAA violated antitrust laws, but it didn't require schools to repay athletes noting that it would disqualify the schools from maintaining amateur status. However, Jenkins v NCAA is a class action suit that will challenge compensation limits of the NCAA.
The NCAA must be honest. It's no longer an amateur event when billions of dollars are involved. To remedy this issue, the NCAA should set up trust funds for each player that is reflective of how much their team generated for the school. So if Alabama's football team generated $100 million in 2017, the players should at least be allocated 30 percent of those funds that can be retrieved after graduation or five years after they leave school if they decided to transfer or dropout. There should be a base fund for each player and the amount can accrue in terms of the player's on-field impact during a particular year.
It's important for the federal courts to recognize the NCAA as a business. If not, it will continue to be an after school event that's using its students as slave labor.