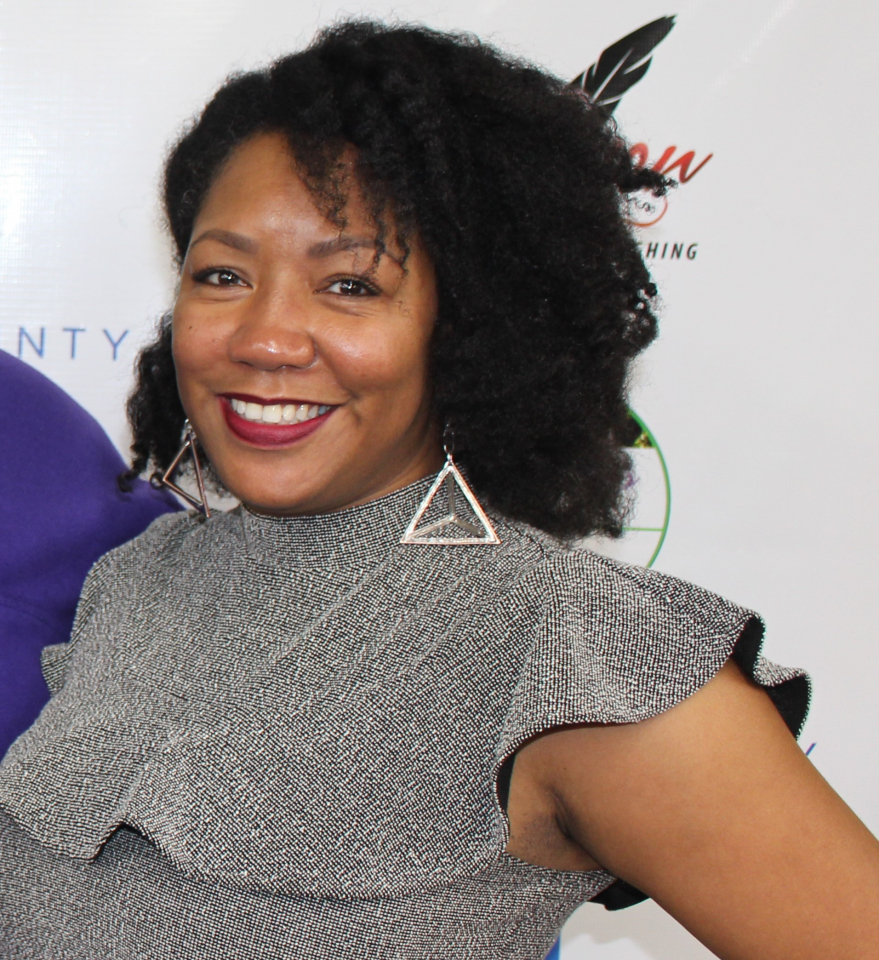 De'Vonna Pittman is an author of two books: My Pretty and Its Ugly Truth: A Memoir and Lyrical Freedoms from the Heart. She established The Haven Publishing created to provide low-cost publishing to first-time authors and the creator of a product line, Nature's Syrup Body Butter and Products.
Pittman has spent two decades in public service and public administration. Her experience is expansive and spans from handling million dollar budgets and managing high-level contracts to working with ex-offenders and individuals on probation. She believes, by empowering families and individuals we improve literacy and economic stance and ultimately create healthier communities. With over twenty years of experience working in diverse communities, Pittman understands, responds and reacts to chronic issues that affect human capital, our most important asset. Pittman earned a master's degree in Law Enforcement Leadership.
How would you define your personal brand?
De'Vonna is a prolific and engaging public speaker, community engagement specialist, bridge builder, and community mentor. She is a skilled communicator, activator and strategist. She specializes in providing training for community groups, creating collaborations between community and government and creating meaningful and influential forums that allow individuals and organizations to thrive.
What's the story behind the title?
The title My Pretty and Its Ugly Truth is grammatically incorrect, however, it is explicitly graphic in terms of the life I lived prior to my professional life and adulthood. After growing up in extreme poverty, low-income housing and suffering sexual abuse, I became an upper-middle-class earner. I was too busy with life, too busy to feel sorry for myself and too busy to be ashamed. I was able to maintain the façade as I gained access to financial resources, education and social networks. The continuous widening of my social networks made the guise easier to maintain. At least that's what I thought. Beneath the façade, I carried around visions of the things that had happened. The secrets had become layered with years and decades of pain. And, I was grieving with every breath I took. I sat in a board meeting one afternoon thinking about my life as I mentally charted how I had come to this point. While the county commissioners continued to vote on important actions, details of years past took over my thoughts and I began to journal. I had mastered my duties as the committee clerk but continued to struggle with how to overcome my past. The foundation of my soul was beginning to crack and I knew that sealing the cracks and giving myself permission to move forward with my truths would have to begin with me. I could no longer hide behind the pretty face. Something massive was taking place and a paradigm shift had overridden all of my fears. I could no longer fight it – my truths had to be told. And, this is how and why my book begins to take shape.
Why did you write this book?
I believe that, "Shame is such a powerful element of abuse, so powerful, that it causes even witnesses to retreat. Silence breeds abuse and if we don't expose abuse, we give power to it. And, when we give power to it, we create opportunities for it to happen to many others over and over again. No predator deserves that kind of opportunity." Writing My Pretty and Its Ugly Truth was my way of exposing the sexual abuse that had haunted me through childhood and early adulthood. I also wanted to express to others who had suffered through their own personal traumas that they could overcome those things, no matter what they were, because I had. I realized during my own struggles how important it was to rise above my trauma in a way that would allow others to heal. The only way to do that was to tell my story in a raw and very real way.
What do you hope readers will glean from reading your book?
For many of us, trauma and purpose will at some point collide, and we must be prepared to pull ourselves from the rubble and be able to provide someone else with the same hope we were able to find. This is what I felt I was effectively able to do by telling my story in a very transparent way.
Name two of your top role models:
Maya Angelou – One of the very first books I read was by Maya Angelou. She too used writing as a tool to overcome hardship. Her writing changed her life, and mine has done the same for me.
Dr. Verna Price – She founded an incredibly effective mentorship program for girls in Minnesota schools focused on ensuring young girls are prepared for college and understand their personal power. Through this program, I am able to provide leadership/mentorship to girls who need it most.
Name three books, works, performances or exhibits that changed how you view life and/or yourself.
a. I know Why the Caged Bird Sings by Maya Angelou
b. The Alchemist by Paulo Coelho
c. The Power of People: Four Kinds of People Who Can Change Your Life by Dr. Verna Price
What does it take to be iconic?
Writing has always provided an escape for me, but helping others and creating spaces to heal, grow, or collaborate brings me joy. We live among icons every day, our mothers, fathers, community leaders, and mentors. Becoming an icon is something we don't necessarily plan for, but if we live out our [lives] in a way that helps others we will leave a legacy that lives long after we are gone.
For more information, please visit www.devonnapittman.com and www.NaturesSyrup.com.