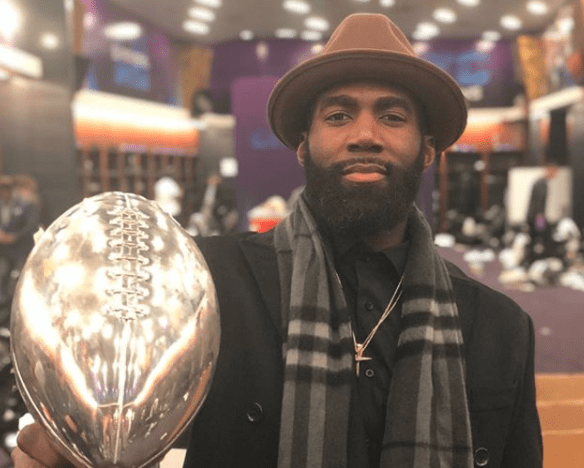 Malcolm Jenkins stands as one of the most outspoken players in the NFL. The star safety for the Philadelphia Eagles has been vocal about social justice and creating change in the criminal justice system. He has also supported Colin Kaepernick's decision to kneel during the national anthem.
Starting in 2016 and early in the 2017 season, Jenkins raised his fist in the air during the national anthem as a sign of protest. He decided to stop after meeting with NFL officials who pledged to give $100 million to programs that are in place to help the Black community.
During Super Bowl 52, Jenkins and the Eagles continued with a subliminal protest against the criminal justice system. When the Eagles' players entered the field, they came out to Meek Mill's "Dreams and Nightmares." Meek Mill is serving time in prison for a parole violation that many have viewed as frivolous.
Following the Eagles victory over the Patriots,  Jenkins revealed that he would not be visiting the White House to meet with Trump. While on CNN, Jenkins shared that he wants to focus on criminal justice reform and has no plans of going to the White House to celebrate.
Eagles' players Chris Long and Torrey Smith have also said that they will not visit the White House.