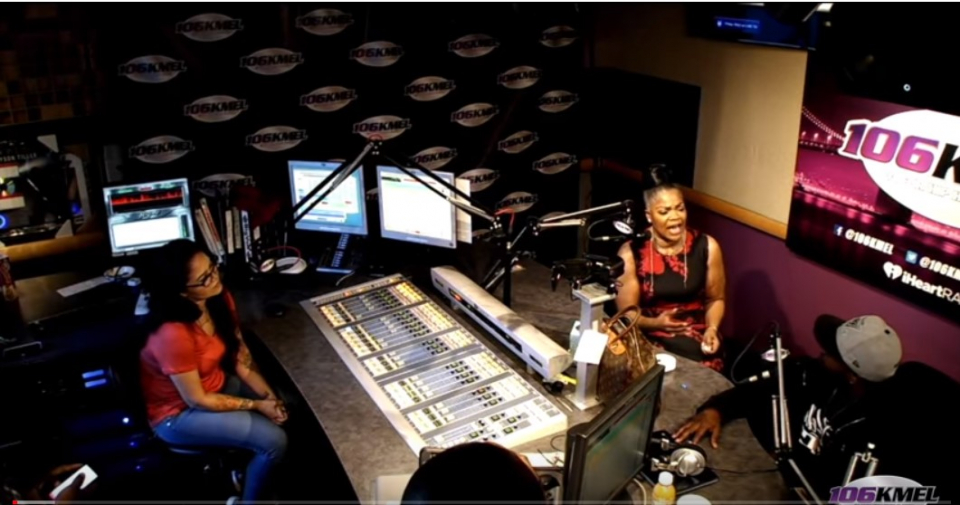 Academy Award-winning comedienne and actress Mo'Nique is the new owner of the phrase "Who gonna check me boo?" after she delivered a classy verbal beat down on an unwelcoming and rude radio hostess.
The star of the critically-acclaimed film Precious can be trying at times, but she may have a point here. Strongly sensing that the female radio host had prejudged her before speaking with her, which could explain the tension between her and west coast radio hostess Sana G, Mo'Nique slowly performed invasive surgery on Sana G that left the woman speechless.
You could tell there was static from the very jump when Mo'Nique did not direct any conversation towards the quiet hostess for the first few minutes. But when the woman tried to crowbar her way into the conversation, it led to an awkward exchange and you saw Mo'Nique lecturing her as if she were one of her grade-school students.
Despite what you may think of her, Mo'Nique has a legitimate beef here. If you have a guest at your show, you are supposed to make them feel welcome. If not, why go through the trouble of inviting them on the show? Mo'Nique gave the hostess several good lashes, referring to Sana as arrogant and made a point about Hollywood folks like her ruining the business.
In fact, after you listen to Mo'Nique break down her gripe about Netflix in meticulous detail, you begin to understand her resolute stance on the issue a little better.
Check out the contentious exchange between the two women below. It takes place at about the 3-minute mark.
SOURCE: YouTube/106KMEL