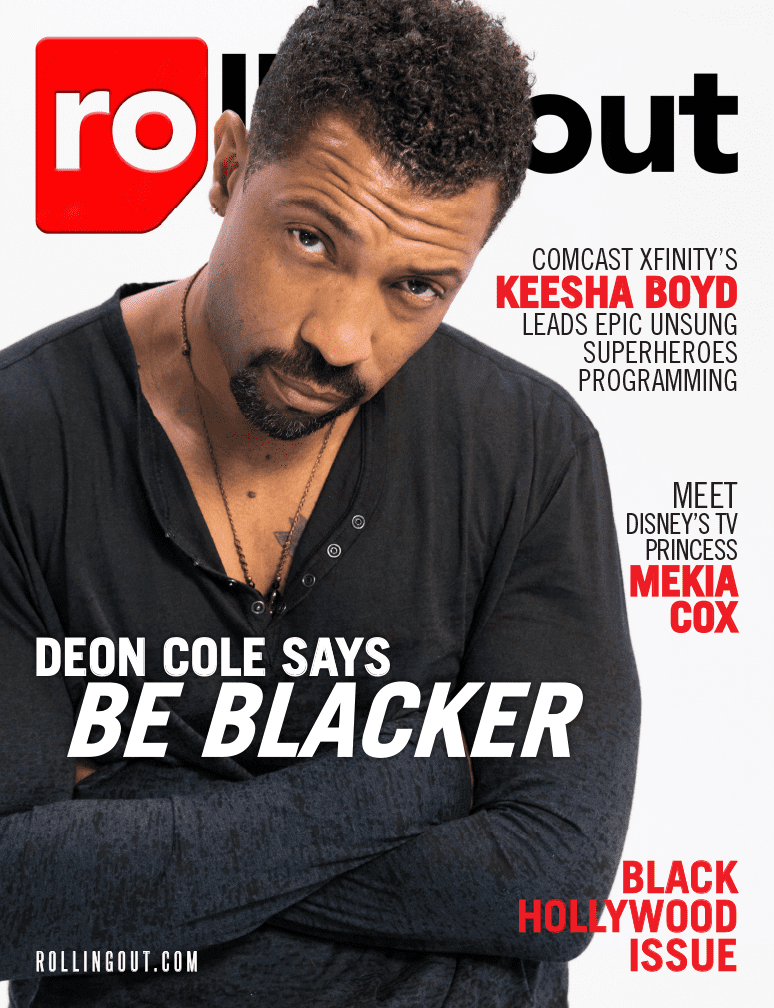 "I want everyone to be Blacker. You can be as Black as you want to be and be accepted," proclaimed unapologetically Black comedian Deon Cole.
Born and raised on the South Side of Chicago, Black pride was instilled in Cole from a tender age. Hailing from the place that birthed Michelle Obama, Bernie Mac and Kanye West, it's no coincidence how Cole's passion for his culture translated into his craft, resulting in his comfort in playing equally unapologetically Black characters.
As Cole continues to build his remarkable acting repertoire, he took time to sit down with rolling out to reflect on his beginnings in comedy and how staying true to himself led to his ultimate success.
When did you first gravitate toward comedy?
I've always been a fan of comedy, from Richard Pryor to Redd Foxx. It wasn't something I thought about pursuing. I was just a fan.
What was your first experience on stage like?
The one thing I remember most was when I got off stage and sat down; I knew my life changed. [I realized ] this is why I'm here. It wasn't so I could drive trains for the CTA because that was my goal. I wanted to be an A&R, but I thought that was a little far-fetched. I wasn't thinking comedy in the sense of a career; I just thought it was something I could do for fun.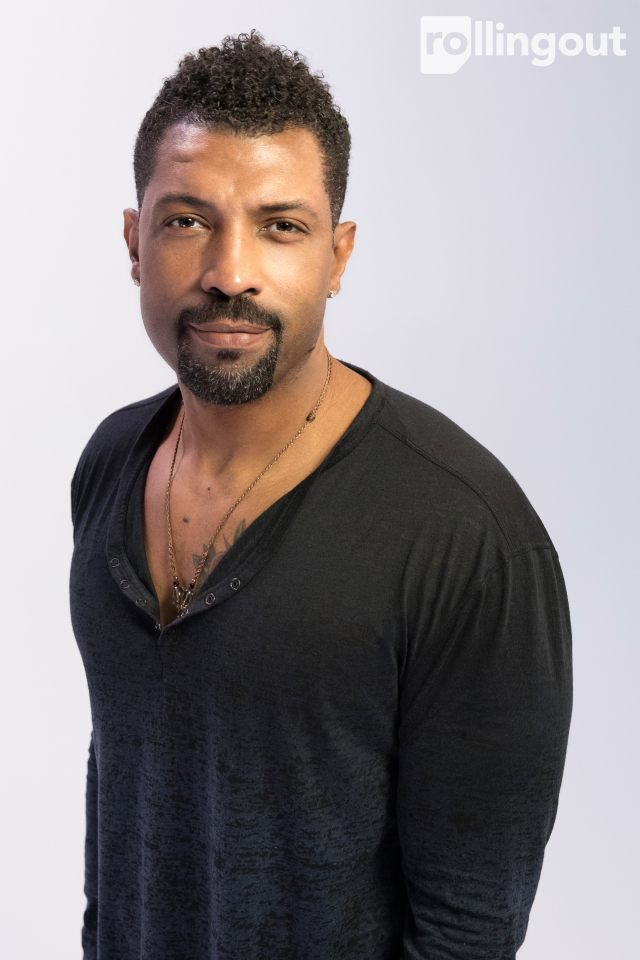 Every comedian can recall a performance when they bombed. What was your bomb experience?
My career is weird; it took off super quick. My first time performing, I got a small standing ovation, and it blew my mind. A guy that I hung out with that did comedy too [once] told me, if you bomb a performance, your career is over, and you can't perform anymore. I was just starting so every time it was stressful because I knew if I bombed, I wouldn't be able to do comedy anymore. He was lying. But I finally bombed, and I was out. No one saw me for about a month and a half. Then I ran into Tony Sculfield in the mall, and he asked where I had been. I told him I bombed, but I had fun. He told me don't quit and [the other guy] told me [to lie about bombing] because he didn't want me around because I was a threat. I came back that night and started doing stand-up. Bombing is necessary because you wouldn't cherish what you do if you didn't also see the bad.
"Conan" was a big break for you. What was that experience like?
I was already a fan of "Conan" and "The Tonight Show." I got asked to come on the show as a comedian, and when I finished, Conan and I talked for about 20 minutes. They said he never really talked to people for that long after the show. Two weeks later, I got a call from my manager, and they said Conan wanted me to write for him. Conan didn't know anything about my writing, but he just wanted me to be there. I had a gang of comedy shows to do but forget that. I was bought out of those shows and never looked back. After that, I started writing for the show and it led to different accolades: two Emmy nominations and three Writers Guild Awards. To be the only Black writer in late night at the time, there was a lot of pressure to do my job and represent. It was hard to talk to anyone about what I was going through because I was writing with all these Harvard [and] Brown graduates who are geniuses. To be in a room with all of those cats and I was from the South Side of Chicago, it was odd and didn't feel good. I was trying to write like them, and after a while, I started writing like how I do. We were doing a skit about Oktoberfest, and I didn't know what it was. They told me what it was and I said everybody has a drinking day except Black people. Conan told me to write that up and go on the show and perform it. That became me writing in my voice instead of trying to be a grad writer. After that, it taught me to trust myself, because everyone else is taken.
How do you cater to different audiences while still being yourself?
A lot of people forget every day that there's only one of them. People don't realize that when they wake up every morning. They just wake up to fit in. If you remember that regardless of what you do, that allows you to do you, and you don't have to alter who you are. If you be who you are, everyone will see that and never forget it because it'll be something they've never seen before. But you have to remember you've never been seen before. When it comes to jokes, I know [there's] only one me and the jokes I do. I don't have to change it up like that. Don't get me wrong: if I'm in a roomful of gangsters, I'm not going to talk about how much gas I save in a Prius. But if I do it, it's also funny because it doesn't fit. But I do know how to alternate and change it up, but I wouldn't change the joke.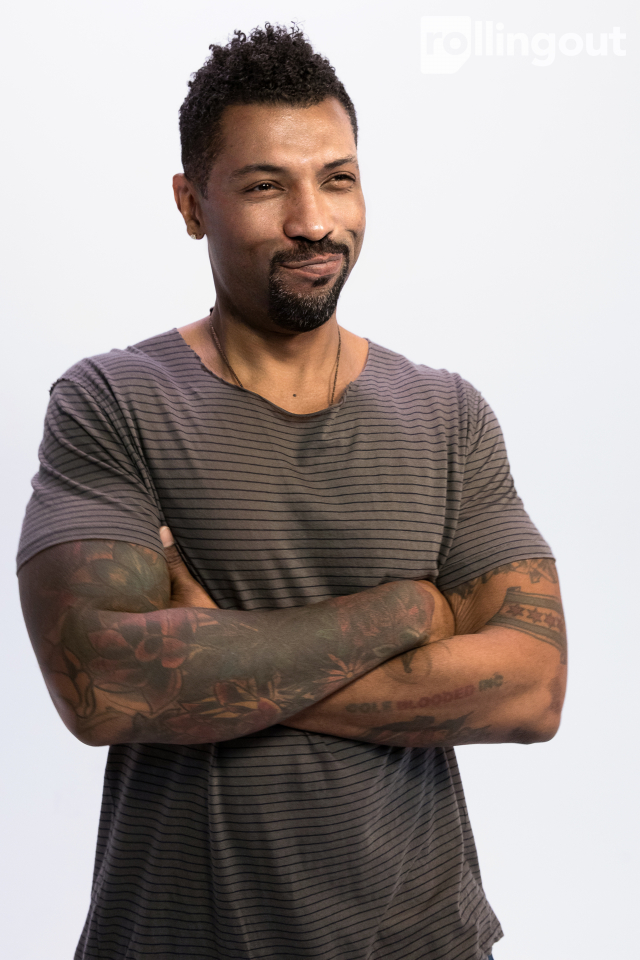 How were you first introduced to "Black-ish"?
When I left "Conan," I had my own show "Black Box." We didn't renew it because at the time the network, even though they were great, they were lily-white and didn't know what to do with me. I ended up going to an audition for "Angie Tribeca" with Steve Carell and Rashida Jones. Mind you, anything I've ever auditioned for I never got because when they have you in mind for something, it's something they've seen before. The part I auditioned for I didn't get, but Steve Carell liked me so much, he created a part for me in the show. It took a long time for us to film so this agent Tamera Goings told me they are looking for writers for this new show "Black-ish." She suggested that I could write until my show started. I talked to Kenya Barris about a character that was supposed to be like him when he was at work and how odd he was, and I told him I'd write it a certain way. They were about to shoot, and he just asked if I could play the character because only he and I really understood it. I played the character, and it was only supposed to be one time because I was waiting for my other show. That one time lead to six more times, and it kept going. I started doing both shows simultaneously, and now in the fourth season of both shows, I'm still doing it. Along with "Grown-ish" and "Face Value."
Talk about the realness of "Grown-ish."
… I know when it aired, it shocked a lot of people. It shows the ups and downs of choices that you make. We were proud, and we knew we'd shock the world and give it to them hard. College now compared to then, [there] was the lack of knowledge, and now everyone can access everything on [their] phone. Nowadays, you have so much access to everything. I think it's trippy that professors still give students homework because information is so accessible. Partying is so different now, than before. Now it's like a pharmacy at different schools.
You grew up in the '90s so Big and Pac were your era. What are your thoughts on today's hip-hop?
Today's hip-hop is entertaining. It's almost like the WWF. Back in the day, it was more about how you executed, and now it's just if you're high or drunk. Our era was a golden era of what and how you said something. Now it's like if you're not doing what everyone else is doing, you're not making any money. Now, they're spitting gluten-free bars. Don't get me wrong, it'll make you feel good, but as far as moving the culture forward, it's not that. Growing up, I learned a lot from hip-hop. Now you don't learn anything. We just need balance. I'll be glad when we get out of this phase and to where you're saying something and having a well-rounded album.
What do you want your legacy to be?
I just want people to [say], "He provided us a different perspective." There are a lot of comics out there but everyone has a different perspective. Everyone has tried to change the game, and I try to do that as well. I did that in terms of making sure comics [follow through] with their work. I just want everyone to know I helped push the game forward.