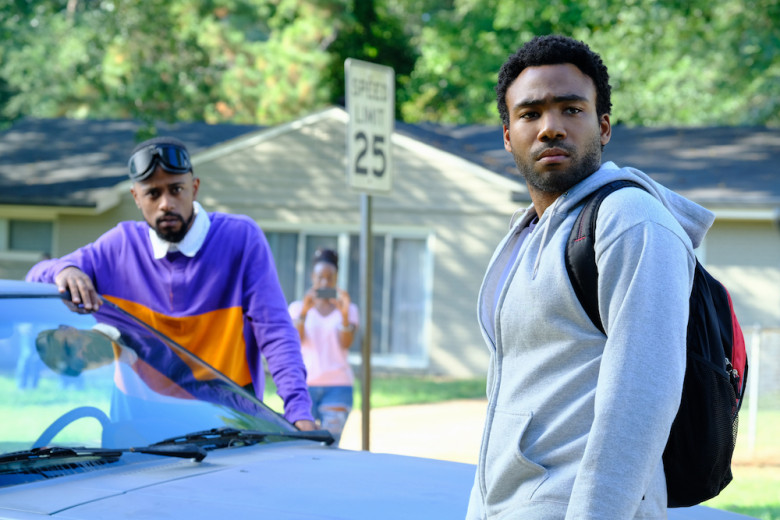 The city of Atlanta is a city that's synonymous with Blackness. It's a city where Blacks have held leadership positions in politics for over 40 years. It's a city where Black colleges reign in terms of education. And it's a city where Blacks have often found success in business and entertainment. Forbes recently named Atlanta as the best city for Blacks in America, tied with Washington, D.C.
But Donald Glover's "Atlanta" takes a look at the other side of Atlanta. It's a part of Atlanta where poverty entraps and the income inequality gap is given a face beyond numbers.
In the TV series on FX, Glover stars as Earn, an Ivy League dropout looking to find himself by latching onto the talents of his cousin, Alfred "Paper Boi," who scored a local radio hit. The two are accompanied by Darius, Alfred's roommate and friend.
The trio has yet to touch the fame that has changed the lives of a multitude of rappers from Atlanta. Instead, the trio lives hustle-to-hustle, finding different ways to make a few dollars when a chance presents itself.
The second season of "Atlanta" has the apt tagline, "Robbin' Season." In the city of Atlanta, "robbin' season" is known as the fall/winter days before Christmas, a time when those at the bottom are looking for a come-up. That notion is revealed through dialogue in the first episode.
There are several scenarios in "Atlanta" (season 2) where robbery, stealing, or finessing (slang for trickery) is used to get over. Glover and the writing team on "Atlanta" are good at offering dry humor to soften some of the harsh moments.
But those moments shed light on the desperation that exists in certain areas of Atlanta. According to a report by Bloomberg, Atlanta often leads the nation in income inequality. It's a city where a certain segment of society won't reap the benefits of a major airport, or Fortune 500 companies such as Coca-Cola, Delta or Home Depot.
Although the booming entertainment industry has allowed some young men and women to touch success at an early age, there are aspiring artists who will never experience the breaks that allowed T.I., Gucci Mane, Future and Migos to become household names.
"Atlanta" displays a different Atlanta that does not consist of Hollywood lights and upward mobility. It's a story of the forgotten in a city where wealth is plentiful, but poverty can be inescapable.