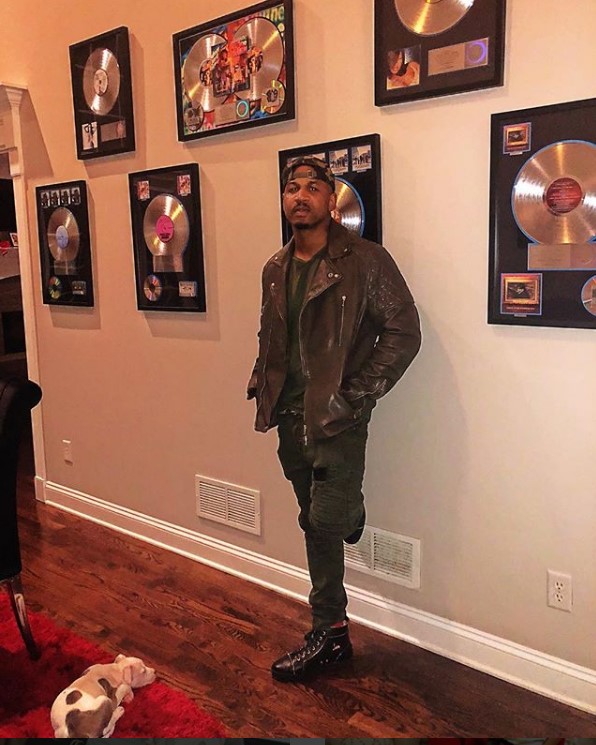 Dear "Love & Hip Hop: Atlanta" fans: you may be without a popular character/cast member Stevie J for quite a while.
Why, you ask? The court is sending the explosive music producer to prison for his refusal to pay down the $1.3 million he owes in child support. This includes the fact that he's in arrears with his latest child, 1-year-old Bonnie Bella Jordan, with ex-girlfriend Joseline Hernandez, 31, the self-proclaimed "Puerto Rican Princess" and former popular co-star on "LHHATL."
Unless you live under a rock, you know that failure to pay child support over an extended period of time pretty much guarantees lockdown.
According to media reports, Stevie J, 46, will have to surrender to authorities on April 10. Worse for the man born Steven Jordan is the cross-jurisdiction of these cases. Normally these kinds of cases are processed and settled in state court.
However, because of the exorbitant amount of money owed, the length of time he was in arrears, and the fact that the people involved are in different states all make it a federal case, TMZ reports.
There is no indication as to the length of Stevie J's sentence. But the judge in the case also dinged Stevie for revealing the name of his probation officer on social media.
Strike two.
As was reported, Stevie J pled guilty to failure to pay child support back in February 2017. At the time, the "LHHATL" star accepted responsibility and was ordered to fork over $1,304,835.86. He was also placed on probation for three years — unless he paid off his bill sooner than that.
But now Stevie J is looking at doing hard time, which is what federal prosecutors were seeking in the first place.
Steven Aaron Jordan's current legal problems, reputation as a playboy and volatile nature belie the fact that he was once one of hip-hop's most successful and prolific producers, particularly in the mid- to late-1990s.
Jordan won a 1997 Grammy Award for his work on Puff Daddy's debut album No Way Out and produced for a number of artists, including Mariah Carey, The Notorious B.I.G., 112, Jodeci, Faith Evans, Jay-Z and Eve.
Stevie J first rose to fame as a member of Bad Boy Records' "Hitmen" roster of in-house producers and writers during the 1990s. He worked often with label owner Sean "Puffy" Combs, producing on several Bad Boy projects, such as the self-titled debut album of R&B quartet 112.
Jordan produced the lead single "Only You" featuring The Notorious B.I.G. Jordan produced several records on Notorious B.I.G.'s Life After Death album, such as "Mo Money Mo Problems," "Nasty Boy," "Notorious Thugs" (featuring Bone Thugs-N-Harmony), "Another," "You're Nobody (Til Somebody Kills You)" and "Last Day."
Jordan went on to win a Grammy Award for production work on Combs' No Way Out album, most notably the smash Notorious B.I.G. tribute song, "I'll Be Missing You."
He was also nominated for another Grammy for his work with singer Mariah Carey for his contributions to her album Butterfly (1997). From the album, he produced songs like "Honey" (the album's lead single), "Breakdown" (featuring Bone Thugs-n-Harmony), "Babydoll" and for Carey's No. 1's (1998) "I Still Believe" and "Theme from Mahogany (Do You Know Where You're Going To)."
Most remarkable, in the summer of 1997, three of the aforementioned Stevie J-produced records ("I'll Be Missing You," "Mo Money Mo Problems" and "Honey") topped the Billboard Hot 100 consecutively from the chart weeks of June 14 through Sept. 27, 1997.
Stevie J has also produced for Beyoncé, Jay-Z, Brian McKnight, Ma$e, Lil' Kim, Deborah Cox, Simbi Khali, Tamia and Tevin Campbell. Jordan also co-wrote the 2001 hit single "Let Me Blow Ya Mind" for Eve.