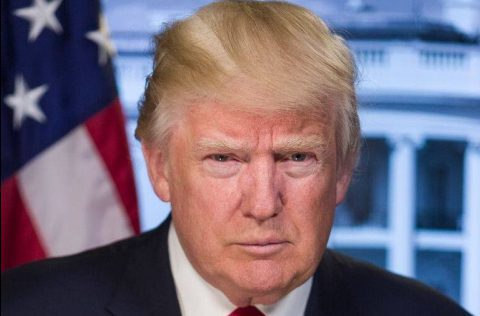 Donald Trump has found new ways to prove that he is the most uncouth U.S. President of this generation. Trump has gone beyond the line of political rhetoric by claiming that he could give former Vice President Joe Biden a beat down.
Trump responded to Biden who was upset by his suggestions of sexual assault against women. Biden, while speaking at the University of Miami, told the crowd, "A guy who ended up becoming our national leader said, 'I can grab a woman anywhere, and she likes it,'" Biden said. "They asked me if I'd like to debate this gentleman, and I said 'no.' I said, 'If we were in high school, I'd take him behind the gym and beat the hell out of him.' "
"I've been in a lot of locker rooms my whole life," Biden added. "I'm a pretty [darn] good athlete. Any guy that talked that way was usually the fattest, ugliest S.O.B. in the room."
Trump responded by tweeting that he would fight Biden and win.
"Crazy Joe Biden is trying to act like a tough guy. Actually, he is weak, both mentally and physically, and yet he threatens me, for the second time, with physical assault. He doesn't know me, but he would go down fast and hard, crying all the way. Don't threaten people Joe," Trump tweeted.
The back and forth between Trump and Biden is another black-eye on American politics. Since Obama left office, Trump has been a total disgrace.
Trump has used bigotry to divide the nation; his administration has high turnover; and he's been involved with multiple scandals which include collusion with Russia and sex with a porn star.
When the books are written, Trump's presidency will be known as one of the darkest times in American history.