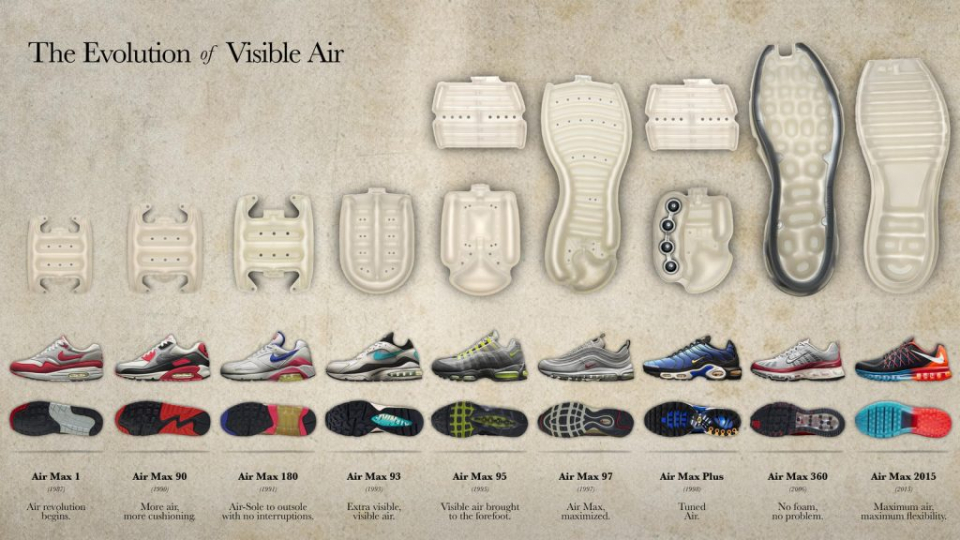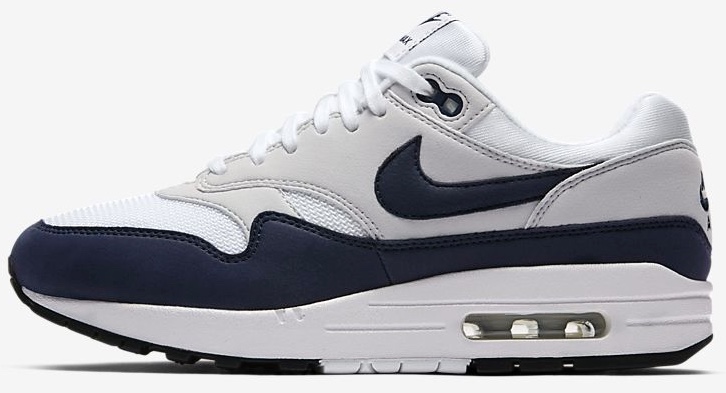 Airmax 1 is born (1987)
Nike declared March 26, 2014, Airmax Day. This was due to the fact that Tinker Hatfield had debuted his first Airmax 1 sneaker on the same day in 1987. Hatfield wasn't the guy responsible for designing Nike's visible air soles. Rather, the revolution began with David Forland "who built a new prototype right there on the spot" (Nike).
Forland has served as Nike's director of "cushioning innovation" for 30 plus years.
Wotherspoon's Airmax 1/97 collection 
Prominent sneakerhead Sean Wotherspoon created the Air Max 1/97 for a 2017 competition. His use of vintage '80s style and corduroy caught the attention of voters and sneaker fans around the world. The sneakers are a mix of the Airmax 97 upper and the Air Max 1 midsole and outsole, hence the name. He won the competition.
Airmax 1/97