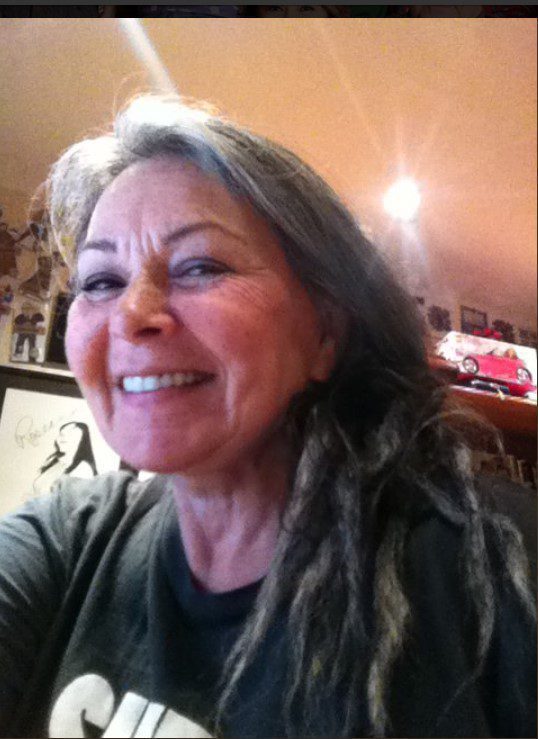 Comedy superstar Roseanne Barr is Jewish. So why this woman would mock the Parkland, Florida, school shooting survivor David Hogg, by giving him a Nazi salute (as Nazis killed Jews by the millions) is beyond most people's ability to comprehend.
One of the mystified souls is Chrissy Teigen, the model and wife of singer John Legend.
Teigen used to love the "Roseanne" show, but Barr's public pronouncements recently, including those on social media, has the activist model vowing never to watch the show again.
Teigen used Twitter to blast Barr after seeing her tweet: "NAZI SALUTE" to Hogg, reports Billboard.
Teigen, stunned by Barr's tweet, retorted:
Argh. Hit show on ABC. we have reached peak normalization. pic.twitter.com/OnEmeh3oxW

— christine teigen (@chrissyteigen) March 29, 2018
Teigen is referring to the reboot of the '90s show "Roseanne" which debuted to a record 18 million viewers last week. Barr has since admitted to being a devout Donald Trump supporter, and pictures surfaced online showing her dressed as a Nazi baking "burnt Jew" cookies.
Barr deleted a number of the tweets but not before social media gave her a tongue-lashing. But she still kept up an erroneous tweet supporting Trump for "saving" kids from child traffickers and pimps.
President Trump has freed so many children held in bondage to pimps all over this world. Hundreds each month. He has broken up trafficking rings in high places everywhere. notice that. I disagree on some things, but give him benefit of doubt-4 now.
— Roseanne Barr (@therealroseanne) March 31, 2018
Of course, these programs that Barr hails were put into place by Trump's predecessor, former President Barack Obama, but we digress.
Barr's ex-husband Tom Arnold joined in the chorus of criticism by writing this on his Twitter account:
Roseanne Barr should do ep about the lies & cruelty she & Trump represent. Ice Agents pulling pregnant moms from kids, appalling treatment of Transgenders, not just disagree with Hillary she's: Pedophile, Murderer, Obama: Kenyan, Muslim, Parkland Kids: Nazi's. Nazi's: Fine people
— Tom Arnold (@TomArnold) March 30, 2018
Even "Twin Peaks" co-creator Mark Frost was fired up about Barr's offensive Nazi pics.
Hey

@ABCNetwork

– how do you feel about the

⭐

of your retread sitcom baking "human" cookies while dressed as Hitler? (Asking for every sane friend in the business.) Or would you prefer we refer these inquiries directly to your advertisers?

https://t.co/OstbjxkIIj
— Mark Frost (@mfrost11) March 30, 2018