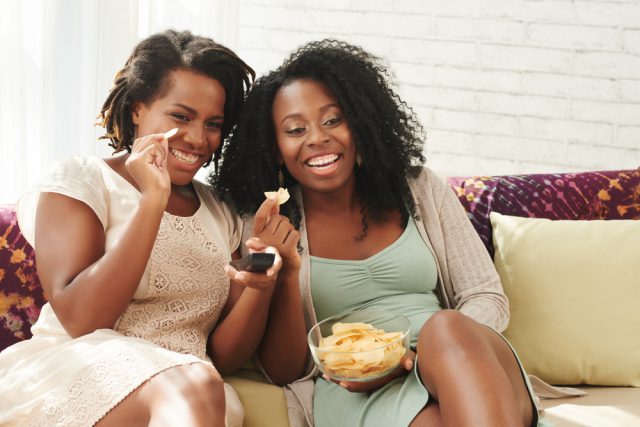 Reality TV seems to be taking over television nowadays. With more reality TV shows filling the screens than scripted television, it's no wonder producers are trying to pitch the next hottest reality TV show. However, it's the personalities of the reality TV stars that bring ratings to the show. People become millionaires and huge celebrities for their performance on television, no matter how loved or hated they may be. Check out the hottest five female reality TV stars who used their fame to get to the next level.
Cardi B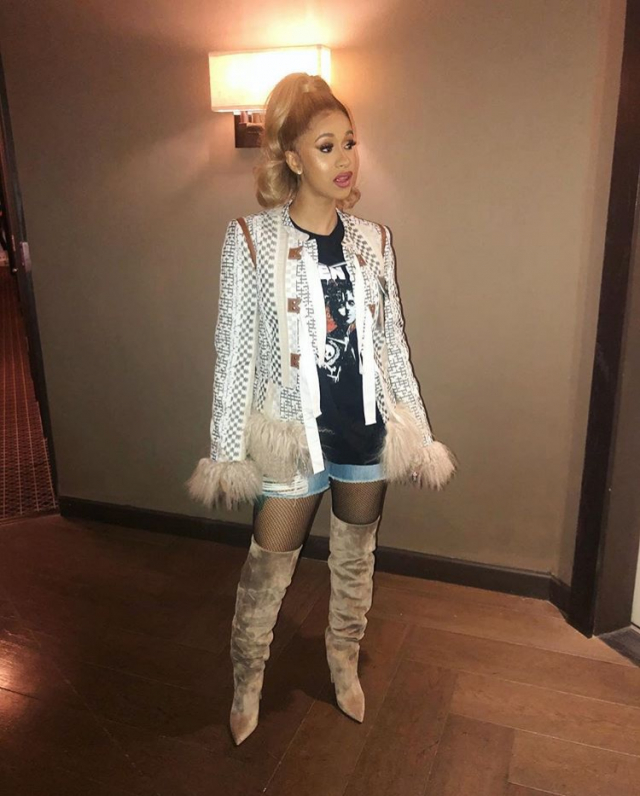 From "Love & Hip Hop" to the red carpet at the Grammys, who would've thought that Cardi B would make it to top of the Billboard charts with prominent artists like Drake and Bruno Mars? The Bronx, New York, native has been heating up the charts with hits like "Bodak Yellow," "Bartier Cardi," and "Be Careful" from her debut album, Invasion of Privacy, which has already gone gold.  Cardi B capitalized on her reality TV role and Instagram fame to become one of the hottest rappers in the industry.
NeNe Leakes
NeNe Leakes made her first appearance on screen in 2004 in an episode of "The Parkers." In 2008, Leakes was made a cast member of "The Real Housewives of Atlanta." The show first premiered on Bravo on Oct 7, 2008. She has also been seen on "The Celebrity Apprentice 4″ in 2011, "Glee," "The New Normal" on NBC, "Dancing with the Stars" and "Fashion Police." Leakes used her celebrity to take her career to new heights with her own TV production company, NeNe Leakes Entertainment in 2013. She is also the founder of a nonprofit, Twisted Hearts Foundation, an author, a clothing line owner, and a Broadway star as the wicked stepmother in Cinderella.   
Omarosa Manigault-Newman
Talk about the come-up queen! Omarosa maybe one reality TV's biggest villains, but that hasn't stopped her from appearing on multiple reality TV shows. A returning face on "The Apprentice," and "Celebrity Apprentice," which starred Donald Trump, Omarosa has appeared on "Big Brother: Celebrity Edition" and notable talk shows such as "Oprah: Where Are They Now?" and "The Wendy Williams Show." She parlayed her reality TV star gig into a position in the White House as an assistant to the president and director of communications for the Office of Public Liaison. Fired by the White House, she was also recently evicted from "Celebrity Big Brother" losing out on the $250K cash prize. Perhaps, Omarosa will work on her tell-all book about working with President Donald Trump.
Joseline Hernandez
Joseline Hernandez rose to fame as the Puerto Rican "Princess" on the hit reality TV show, "Love & Hip Hop Atlanta." Performing as an exotic dancer before being discovered by Stevie J, the two became business partners, then lovers while being documented on the show. Hernandez has tried her hand at music which hasn't gone so well, but she's been able to keep the cameras in her face by appearing on "The Real" and having a show with Stevie J titled "Stevie J & Joseline Go Hollywood." Now, Hernandez seems to have fallen out with Stevie J over child support, which surfaced on the internet in March. The two welcomed a baby girl by the name of Bonnie' Bella in 2016. She is now enjoying life as a mother while still pursuing a music career.
Tiffany "New York" Pollard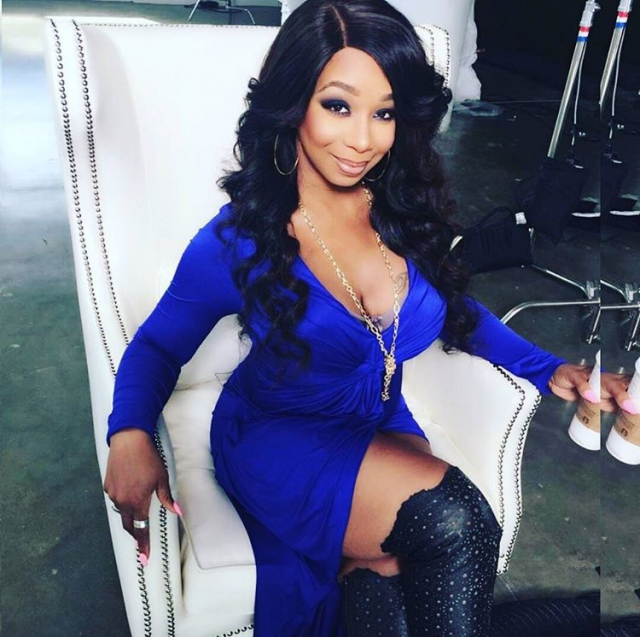 Before there was Joseline Hernandez or Cardi B, there was Tiffany "New York" Pollard. With catchphrases, gifs, and memes on social media timelines, Pollard is the original queen of reality TV. She made her first appearance in 2006 as the HBIC of reality TV on  VH1's "Flavor of Love" starring legendary rapper Flavor Flav from Public Enemy. She appeared in season one and two of the show and was dumped twice. However, along with a broken heart came several spin-offs for Pollard. thanks to her humorous and dramatic personality, she received her own show, "I Love New York," which allowed the reality TV star a shot at love. She has also appeared on "Celebrity Big Brother," "New York Goes to Work," "New York Goes to Hollywood," "The Next :15" and "Family Therapy With Dr. Jenn" while sharing the spotlight with her equally dramatic mother, Sister Patterson.