For Fashion Forward Moms' Eyes Only
Pimp mom's car keys. Why not give a boring necessity like keys, a funky facelift?! Feathery, vibrant handcrafted tassels that won't add unneeded weight, but will add much needed flair. Custom orders are welcome. You're an Austin area local, you don't say. Head over to the Lavish Leathers store in Buda to shop and satiate your inner fashionista. Sisters and owners Amber and Sienna would be glad to share their story of how creativity ran wild in their family. They were taught at a young age the joy of creativity and sharing it with others. Their mom made homemade Barbie outfits and their grandfather was an artist who loved painting. Not from the Lone Star State? Visit https://lavishleathers.com/ for dozens of sassy styles, colors and prints in earrings, necklaces and keychains. Follow their trendsetting adventures on Facebook, Twitter, Pinterest and Instagram: @lavishleathers. Lavish Leathers Keychains ($25.00)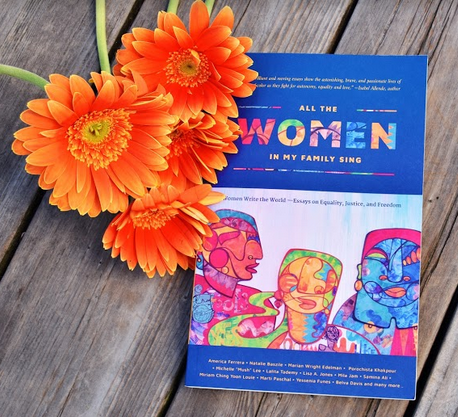 Mothers and Daughters Across the Country Bond Over Womanhood
This past year, there has been a growing sense of solidarity among women who refuse to be silenced. Deeply rooted in the fight for gender equality is the relationship between mothers and daughters.
Women's rights were fought for by mothers who wanted their daughters to experience freedoms they never could. Strengthening the mother-daughter bond has the power to change generational patterns of gender inequality.
Author Deborah Santana is uniting and empowering generations of women by sharing the realities, joys and challenges of motherhood in her new book All the Women in My Family Sing. This anthology is the only book created entirely by women of color and it was just named one of Vogue's Life Changing Books of 2018.
Through this book, mothers and daughters across the country are bonding over the shared experience of womanhood. The anthology is a collection of poetry and prose by sixty-nine women from different generations and backgrounds (including African American, Native American, Asian American, Muslim, Cameroonian, Kenyan, Liberian, Mexican American, Korean, Chinese American, and LGBTQI.)
Contributors include America Ferrera, Samina Ali, Natalie Baszile (Queen Sugar), Porochista Khakpour (Sons and Other Flammable Objects), Lalita Tademy (Cane River), Mila Jam, Marian Wright Edelman (Children's Defense Fund), and many more.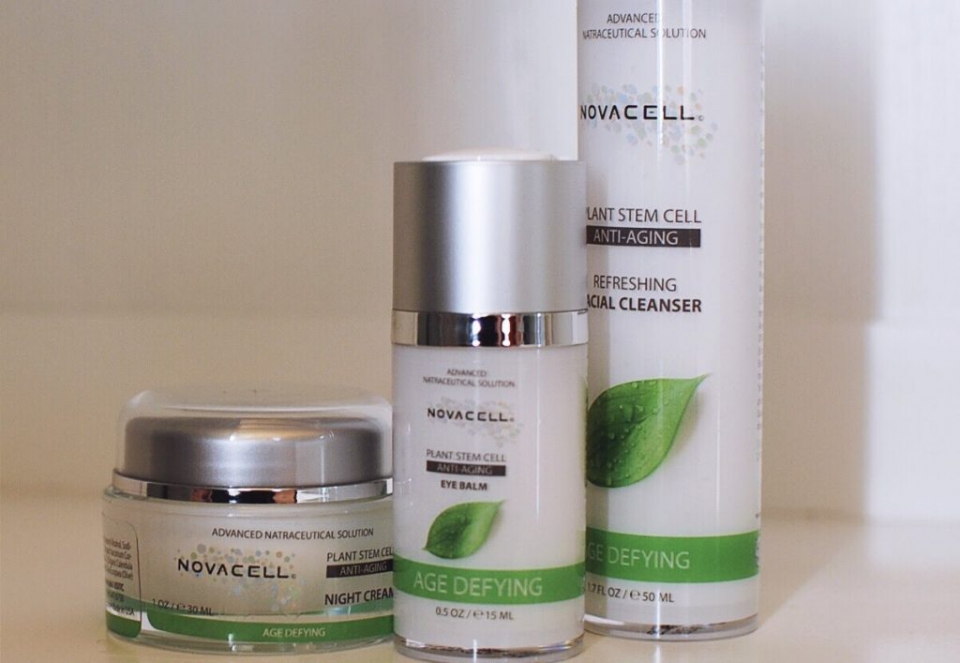 Glow Up with NovaCell: Refine and Re-texturize Your Skin
Skin care is always on trend. Supermoms, millennials, baby boomers, just about everyone would like to diminish the appearance of fine lines and crow's feet around their eyes, right? Yes, wrinkles can be viewed as earned badges of honor, a sign you've lived and laughed, but who doesn't want to appear youthful, healthy and well-rested?
Using advanced anti-aging, nutraceutical technology, NovaCell is formulated with Mung Bean stem cell extract, peptides and antioxidants. Restore and refresh while maintaining natural product integrity and the environment.
You're just one click away from head to toe beauty and bath bliss.
NovaCell Smoothing Eye Balm ($25.95): Soften the appearance of lines and wrinkles around the eyes
NovaCell Brightening Facial Serum ($29.95): Self-regenerate and soothe sensitive skin
NovaCell Restoring Night Cream ($26.95): Even skin's tone and improve skin's clarity
NovaCell Refreshing Facial Cleanser ($20.95): Gently and naturally cleanse skin while protecting from environmental damage
NovaCell Moisturizing Day Lotion ($20.95): Moisturizes and protects skin in a lightweight emulsion