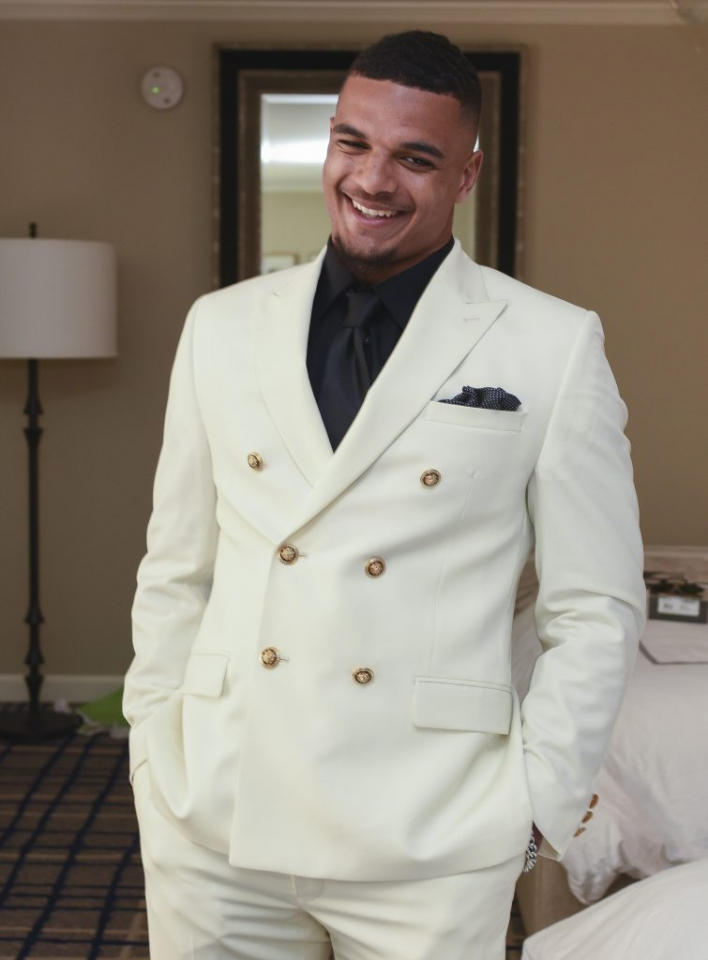 The NFL Draft is in full swing, and while millions of beer-guzzling Americans will tune in to see who their favorite team takes, the off-field stakes are similarly high. There will be no shortage of articles ranking the best looks from the draft, but what players wear will have implications that go far beyond their ambitions to be style icons.
Draft night fashion has become as big a part of the draft week process as anything for these prospects. These pictures of them on stage, holding up their new jersey, will be something they will want to keep forever and will be their first impression on their team's fan base, so they want to make sure they're looking right, from head to toe. With team interviews and workouts pretty much over, draft week is all about media obligations and fine-tuning their look for the big day.
Draft fashion is a game of showmanship, and you can't let your hand be known ahead of time, because someone might try to one-up you or steal an idea. This is how you can tell who will be stepping out in something that pushes the boundaries a bit — even when they say it won't be "flashy."
We caught up with top draftee Minkah Fitzpatrick Jr. to get a sneak peek into his custom look.
What are your favorite designers and brands do you like to shop?
I grew up wearing JCPenney. My favorite watch is Rolex. Adidas is also a favorite brand of mine.
Your current style icon?
I don't really have one. A lot of dudes wear too much nowadays.
Describe your style in one word.
Comfortable.
Can you give us a teaser on what you plan to wear to the NFL Draft?
On draft night I'm partnering with Collection by Michael Strahan and JCPenney. I'm wearing an off-white double-breasted coat with black details. The lining of my coat has a quote created by family and a picture drawn by my older sister.
What fashion tips has Michael Strahan given that you will use in your daily style routine?
Don't wear anything that I would look back on and regret wearing!
Take a look at Minkah Fitzpatrick Jr.'s final draft custom look from the Michael Strahan Collection for JCPenney
Photo gallery credit: mbooth.com