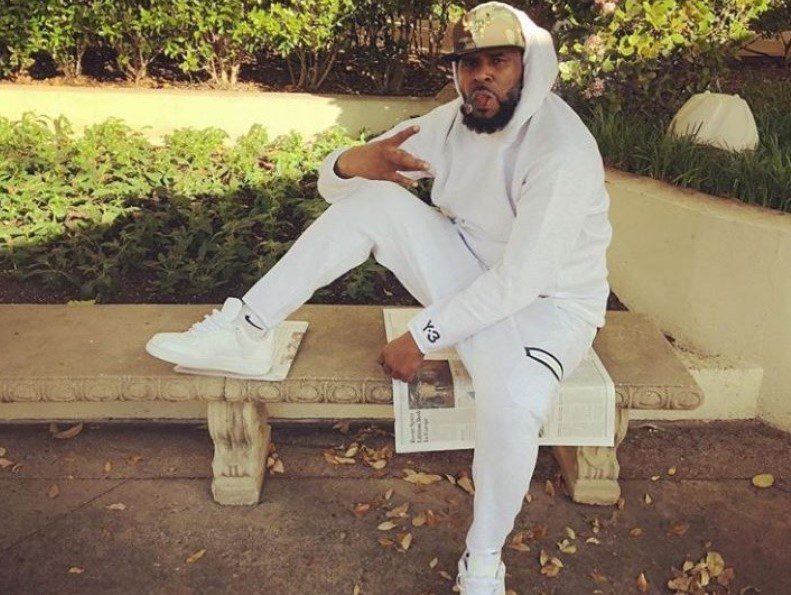 As one powerful movie and media mogul after another gets toppled as a result of the #MeToo and #TimesUp movements, many women of color (and men) were wondering why so few people were speaking out, and taking action, against music legend R. Kelly.
Even with the rise of the #MuteRKelly campaign following countless sexual abuse claims, the fight to shut down R. Kelly and his alleged sex cult in Atlanta and Chicago did not seem to gain very much traction nationally.
That has now changed.
According to a statement released to The Root, women of color of the #MeToo movement have officially placed R. Kelly at the top of their Most Wanted list of targets to destroy, thereby declaring their allegiance to the #MuteRKelly campaign:
"To Our Fellow Women of Color: We see you. We hear you. Because we are you.
"As Women of Color within Time's Up, we recognize that we have a responsibility to help right this wrong. We intend to shine a bright light on our WOC sisters in need. It is our hope that we will never feel ignored or silenced ever again.
"The recent court decision against Bill Cosby is one step towards addressing these ills but it is just a start. We call on people everywhere to join with us to insist on a world in which women of all kinds can pursue their dreams free from sexual assault, abuse and predatory behavior.
"To this end, today we join an existing online campaign called #MuteRKelly."
To be clear, the #MuteRKelly movement was already effective in its tactical offensive against Robert Kelly by getting the embattled singer shut out of multiple entertainment venues amid a growing chorus of protests — sparked mostly by the latest allegations that he deliberately transmitted an STD to another person. Just this past weekend, Kelly was dropped from the lineup of the upcoming Love Jam 2018 at the University of Illinois at Chicago Pavilion.
Furthermore, as rolling out reported a few days ago, legendary radio show host Tom Joyner agreed to stop playing Kelly's music too after #MeToo founder Tarana Burke demanded that he join the protest against the star.
The group of women of color who wrote to The Root illuminated the fact that Kelly's scandal-filled past was reason enough to have him exiled from the industry:
"Over the past 25 years, the man known publicly as R. Kelly has sold 60 million albums, toured the globe repeatedly, and accumulated hundreds of millions of plays on radio and streaming services.
"During this time, he also:
Married a girl under 18 years of age;
Was sued by at least 4 women for sexual misconduct, statutory rape, aggravated assault, unlawful restraint, and furnishing illegal drugs to a minor;
Was indicted on 21 counts of child pornography;
Has faced allegations of sexual abuse and imprisonment of women under threats of violence and familial harm."
The group is asking execs to have the disgraced singer ex-communicated from the music realm altogether:
"Together, we call on the following corporations and venues with ties to R. Kelly to join us and insist on safety and dignity for women of all kinds:
RCA Records – The venerable music label currently produces and distributes R. Kelly's music;
Ticketmaster – The popular ticketing system is currently issuing tickets for R. Kelly's show on May 11;
Spotify and Apple Music – The popular streaming platforms currently monetizing R. Kelly's music;
Greensboro Coliseum Complex – The venue is currently hosting an R. Kelly concert on May 11.
What do you think about the #MeToo movement collaborating with the #MuteRKelly campaign to shut down R. Kelly? Do you think the groups are overreaching?