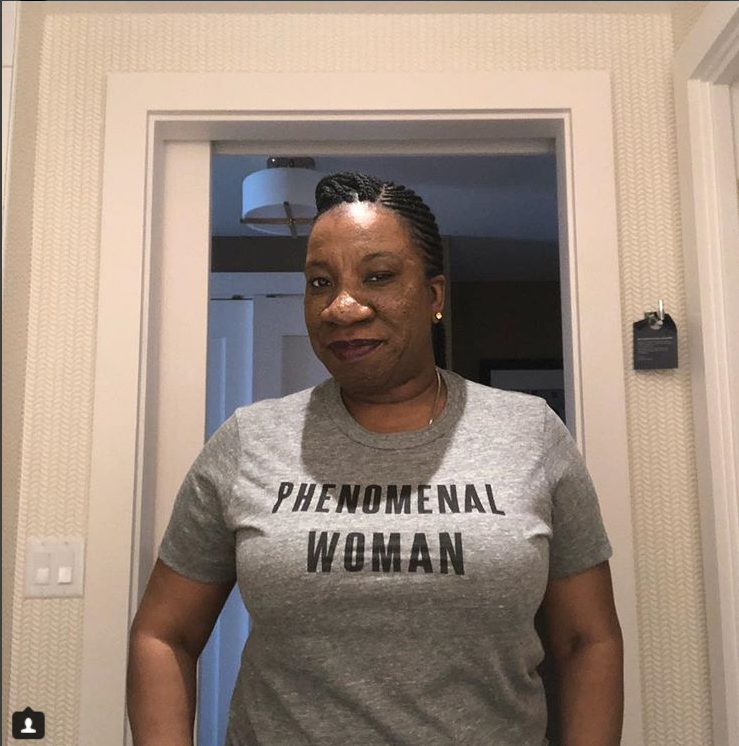 Despite the innumerable allegations of sexual impropriety and pedophilia made against R. Kelly over the years, Black radio has, for the most part, continued to play his music on their stations.
Times may be changing, partially because of the latest scandal to beset the embattled entertainer which alleges that Robert Kelly, 51, deliberately infected someone with a sexually transmitted disease. #MeToo founder Tarana Burke, 44, has an issue with Tom Joyner playing R. Kelly on his syndicated show — and let him know about it in person.
Burke was a guest on Jacque Reid's "Inside Her Story" segment portion of the "Tom Joyner Morning Show," where Burke reemphasized why she continues to fight on the front lines against those who prey on and sexually assault women, including R. Kelly, whose suspicion of foul play with women and underage girls dates back more than 25 years.
"There is a lot of work happening but we need help," Burke said. "We need 'The Tom Joyner Morning Show' to stop supporting R. Kelly. That's one of the things that would help."
Most people are not aware of the fact that Burke, a social activist and community organizer, began using the phrase "Me Too" way back in 2006 on the former ubiquitous social media platform MySpace. She started it as part of a grassroots campaign to promote "empowerment through empathy" among women of color in general, and Black women specifically. It was also designed to give a voice and platform for underprivileged women who have experienced sexual abuse.
The "Me Too" campaign slowly built momentum over the course of a decade until, in October 2017, the #MeToo hashtag suddenly went viral when actress/activist Alyssa Milano asked women to tweet if they had been the victims of sexual harassment and assault.
Joyner, 68, said he was throwing his support behind Burke. And he told her, without hesitation, that he would stop playing R. Kelly's music immediately.
"Okay, you got it. I'll do that right now. I won't play anymore R. Kelly music," Joyner declared resolutely.
Burke, appreciating Joyner's stance, wanted the legendary radio pioneer to take the R. Kelly banishment one step further:
"And don't invite him on your ship no more either," she said.
Joyner quickly replied by saying, "Well, I wasn't gonna do that anyway."
In her interview with Reid and Joyner, Burke admonished other influential Blacks to think about what is more important, women's lives or music, and implored them to join her in the fight to obliterate sexual assault and harassment in the workplace.
"We have to question what is more valuable the lives and livelihood and wholeness and healthiness of Black women and girls or some music?" Burke continued. "It's not just about playing his music it's about supporting him in ways that keep him wealthy so that he can continue to prey on black women."
Burke concluded her interview on the "Tom Joyner Morning Show" with this final thought:
"So as long as he has concerts and we listen to his music he gets money and he uses that money to perpetrate these crimes against black women and girls."
What do you think about Tom Joyner boycotting R. Kelly's music? Are you of the belief that, since R. Kelly has not been convicted in a court of law, he deserves the freedom to continue to live his life as he has for the past three decades?