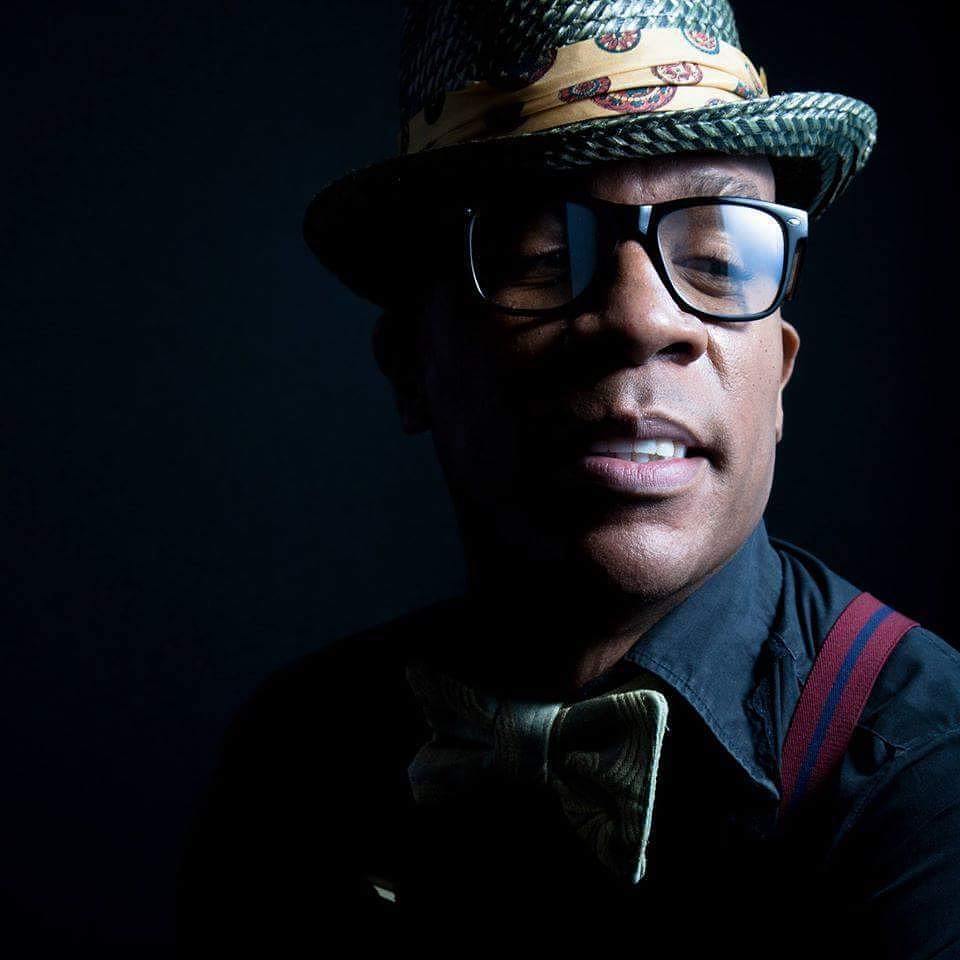 For the past three decades, Patrick L. Riley has worked in television. Among his plethora of achievements, he's worked as a producer for two talk show icons: Oprah Winfrey and Wendy Williams.
Riley has been behind the scenes wowing us for years. You remember how moved we were by Oprah's Legends Ball? Well, he wielded his prowess to bring this production to life. Riley grew up in the Deep South, in Valdosta, Georgia. The son of a soldier father, it was Riley's mother who nurtured his love for arts and entertainment with trips to the opera and symphony.
Here's our in-depth interview about penning this memoir, That's What Friends Are For: On The Women Who Inspired Me
Why did you write this book?
I wrote That's What Friends Are For: On The Women Who Inspired Me for Dorpie Books because many have asked how I came to work with so many inspirational women throughout my career. When I played it all out, I knew I had a few books in me. It's a memoir that explores how a little boy from the Bible Belt, who was different than other little boys growing up and who was wowed by show business and media, could find himself – as an adult – living his dreams alongside living his truth – as a gay man.
As an entertainment journalist, pop culture analyst and tastemaker in New York City, I also had a big following that wanted to know how I came to interview, work for, produce, promote, and sometimes even sing with so many amazing and often famous women … and from my blog, emails and entertainment diaries, they wanted to know about some of those anecdotes.
My blog and social media presence was an Insta-story before there was an Instagram-Story. These platforms feature me alongside so many of these women who inspired me as a child and so many others I've met along the way. I have carefully plucked from that treasure trove and provided a scrapbook section for each chapter of the book – with detailed captions and bonus information on the women.
What's the story behind the title?
As a child when I was feeling different, I found solace and comfort in seeing Diana Ross on the small or big screen, or hearing her on the radio, or on the record player speaker. She felt very much like a friend.
The song, "That's What Friends Are For," by Dionne Warwick was written to raise money for AIDS awareness and research. The track, which also featured Gladys Knight, Stevie Wonder, and Elton John, was a favorite from my teen years by one of my favorite divas – Dionne Warwick – so it just felt right.
In later years, talk show queen Wendy Williams would also talk on her radio show and TV show about certain famous women feeling like "friends in her head." And, as I've spent almost 30 years in the business of professionally engaging these women, they still feel like friends.
What do you hope readers will glean from reading your book?
My hope is that this book will disrupt what sometimes – to me – feels like a negativity and reduction on how great our women really are – especially our Black women. And, since I've been the president of the fan club for many of them, a cheerleader during those times when they weren't topping the charts, and an advocate for making sure their stories get told honestly and fully via my media platforms, I figured a book that unpacks all of that love and pours it back into society is a worthy read.
Moreover, I want kids who have an early sense of what they want to do to go for it. Have it as a dream and begin to take one step at a time towards that goal. I was sometimes told I was too intelligent to want to be in entertainment media. I have had self-doubting thoughts stop me from walking through a door of opportunity because someone said I wouldn't make it. But, the women whose posters I plastered on my childhood bedroom wall have very much been the women in my adult life.I've been working with them, interviewing them, writing about them, and there are a few out there – like KeKe Wyatt, Tichina Arnold, Monifah, Laurieann Gibson, and more – who sing with me – either at karaoke or a mutual friend's rooftop barbecue.
How long did it take you to write this book?
I'd say it's taken me a lifetime to write this book, but from concept to its release, I'd say about 10 months.
Once Dorpie Books convinced me to write it, I took a month or so to unpack my many blog entries, pictures, and articles I've written. I could see which women I had in my repository with whom I had pictures and with whom I had stories I could share.
I then came up with the way I wanted to write each of the 20 chapters – making each chapter an essay that explored a particular category of women. Diana, Patti, Gladys, and Aretha are connected in one chapter as the legends they are. We tailored one chapter the special women we lost too soon – including Whitney Houston, Vesta Williams, Ruby Dee, and a special tale or few about my late mom Queen Elizabeth Bellinger who died in 1994 when I was 23 years old. This book is also a tribute to my first diva, my mom. And, enough time has passed for me to be able to thoughtfully and honestly weave her into a narrative, that's been suppressed since she died.
What was your regimen to complete this book?
1. I am an independent personality, producer and writer. With freelance producing as my main thing, the first thing I had to do was shift my workflow. There are projects that can retain you for large chunks of time, and pull you away from anything else you may have on deck. And then, there are spot projects that can weave into your schedule – so you can dedicate other time to other things – like this book. I did the work to reorganize my schedule but keep revenue flowing via either spot producing projects or more budgeted speeches and guest lecture work, which requires less time and can still keep monies coming in.
2. Additionally, my live-in partner happened upon work in Denver, Colorado, which meant that I could work from home over the months of writing the chapters and going back and forth with my editor at home – as if a remote cabin.
3. I'd wake up and write until I needed to eat. Then, I'd eat and start writing again until the early evening. At the end of the day, I'd have another meal and either turn down for the evening to decompress. Sometimes, I'd be in the spirit and put in a third leg of writing.
4. I tried to write long and drawn out, and then I would go back and collapse the narrative and pluck the gems out.
How did you arrive at this career choice? Was it a deliberate decision or a gradual and natural evolution?
1. I graduated with a degree from Morehouse College in association with Clark Atlanta University in Mass Media Arts with a concentration in Radio/TV/Film. The work I do as an entertainment journalist and an independent personality and producer come out of that pool of study.
2. I stayed in Atlanta and worked for the top media shops: WSB and then FOX 5's "Good Day Atlanta" as Atlanta was becoming a new Motown with the surge of fresh, new hit talent – including Kris Kross, TLC, Xscape, Monica, and so many more.
3. Once I came to New York City, I began to freelance in the entertainment world – always at someone's A-list party, whether Vibe, The Source, or one of the music labels. Keep in mind, also, that I moved to New York City when Biggie and Diddy were happening, and Brooklyn hip-hop was the order of the day. As a freelance writer, I began to attract opportunities to interview and write many of these folks – even landing on producing Monica's reality show and Keyshia Cole's spinoff on her mom and sister "Frankie & Neffe" – both big hits for BET
4. And, my main gig ended up being as a freelance field producer for "The Oprah Winfrey Show".
5. And through it all, I've been a mentor through the National Association of Black Journalists, Live Out Loud LGBTQIA scholarship and mentoring group, NYU and Rutgers High School journalism workshop guest lecturer, and the audiences always want to hear my story and the many stories.
6. Additionally, I've been attracting more and more opportunities as a keynote speaker – most of which want me to simply share my story.
7. This book is a natural, relatable extension of all that I've been attracting anyway. And, now I believe is the time to level up and expand the reach.
What separates you from others in your field? What is unique to the experience that you create?
1. I thought I was going to take the training I got from Morehouse and the many newsroom internships I did during that time and simply be a TV reporter and anchor.
2. That early access to the news business helped me understand the power of the medium, but that I could work better in side of it – as myself.
3. I chose the work that felt good to me and like an organic fit – whether it was on-camera or behind-the-scenes. And, that has helped to color my resume and my experiences with such rich layers. Though I was behind the scenes as a field producer for "Oprah," nothing sharpened my interviewing skills more than being off-camera and still having to pull emotions – sad and/or happy – out of the subjects who weren't always comfortable before a camera. When BET Weekend magazine and Direct Wire magazine, rolling out's prequel, I didn't dismiss the opportunities because I was a TV guy. I interviewed and came face-to-face with two idols Loretta Devine and Sheryl Lee Ralph, and a talent on the come up, Ananda Lewis – cover stories that would begin my work as an on-cam pop culture analyst. Outlets all around call on me to do pop culture analysis, and some of them pay. When Arise Entertainment 360 wanted me to come in and do a segment on Broadway, it turned into a regular segment, and I ended up being the show's regular guest host – interviewing more of my divas including Faith Evans, Tamia, Bevy Smith, Vivica A. Fox, and more.
4. I think I am the difference. I make people feel comfortable and heard. And from them, I can get that intention out of them inside whatever the circumstance – whether a red carpet or comfortably pre-set interview.
For those considering entering this arena, what skill sets do you recommend mastering? What traits are most conducive to success?
For me, to write this book or do anything I do as a creative in the entertainment field, is about knowing the basics. If I can gather the information and quickly assess it to what the assignment is, I can get it done. It's important to take a beat to understand fully what is before you – when in my business, but once you've quickly ascertained, it's important to move swiftly to complete the task or the step of the task.
The trait of "staying the course" is key to success – through the challenges, the hard days, the great days, after which you could crash, the regular days when you could hear a pin drop. Success is about staying the course.
How do you stay at the leading edge of your craft?
Professional development is key for me – so I always look to professional organizations and the programming they offer on industry trends and short courses that can help me refine my skills – especially as social media requires those of us who've been in the business before it existed to level up.
The National Association of Black Journalists is a great organization for mentorship and giving back. NABJ gave me my first internship and mentors. Every job I've gotten and – even until this day – that I still get has been through the network of NABJ and people who have poured their love into me. Also, since I was a student, I've been a mentor – doing the same lift up as I climb that others do for me.
Do you think that there are any widely held misconceptions about what you do? If so, what are they and how do you work to dispel them?
The biggest thoughts on my work as a journalist in entertainment is that it's always glamorous and there are no hard days. The reality is this business doesn't always pay well but has a large threshold for proving before you can see a return on your personal investment. If you can be okay with that, and you love what it is that you do, and you can keep a smile on your face whether it's going well or not, this is for you. Many of my experiences have been "priceless" and so often the moments I am working through make me pinch myself and say "I would do this for free." This business is about having that mindset, but knowing your worth well enough to know that you don't work for free. Ever, at a certain point, if you can help it.
How do you map out your goals? How do you measure your success?
I make a living doing what I love to do. And, I've done it on high and I've done it on low. I consider myself successful, by all measures. I do map out loose sketches of how I see my future going, and I steer myself in those directions. But, what has worked well for me is to stay open for how the wind may below, and if it blows, to be ready for the shift.
Who do you consider to be your peers in your field? Who do you see/use as examples for you to emulate?
My peers are other creative media types – from producers to on-camera talent. There are very few rooms – if any – I walk in not feeling a part. Though I'm not a millionaire, I've met and interviewed many, so I'm comfortable even in those rooms as I await my first million. Celebrity bio is my favorite genre – since childhood. So, I've been plucking references from famous people's lives for years. When I graduated high school, they provided us a memory book. Other than my own sprit ribbons and paraphernalia, the only iconography I cut out and put on that "vision board" page was Diana Ross and Oprah Winfrey. Though there were others in pop culture who I admired for their resilience and grace in triumphing over difficult times to produce amazing results for their life and the lives of others.
Spike Lee, Arsenio Hall, Bryant Gumbell, Byron Allen, Barbara Walters, Kathie Lee Gifford, and John Tesh were also among my icons who seemed to master doing many things well – in front of, behind the scenes, and in other ways i.e. singing/acting/etc.
Name two of your top role models: one from your industry and one from outside of it.
1. Diana Ross is one of my top role models. She has been a steady affirmation of possibilities for my since childhood and still today. And how – since she's not a songwriter – she's managed to choose every song in her robust repertoire that speaks to me – including "I'm Coming Out" and "It's My Turn" (for the gay man in me); "Endless Love" (for the lover in me); and "The Boss" (for the ambitious and sensitive party animal in me). And, "Take Me Higher" and "Force Behind The Power" when I need some wind beneath my wings.
2. My mom Queen Elizabeth Bellinger was the best mom ever. She celebrated all of me while protecting that from which she thought I needed protecting. When no one understood, she did. As a mama's boy who lost his mom at 23 years old, I've spent a lot of energy trying to hold myself up. In the swim of life and knowing that I'm strong enough to do that, I spend the rest of my energy and time trying to be as bright, bold, and generous as she was.
Name three books, works, performances or exhibits that changed how you view life and/or yourself.
1. Excerpt 1: There are a legion of live or onscreen moments that have shaped who I am. When the concert special "Sisters in the Name of Love" aired on HBO July 12, 1986, I was blown away at the diva-powered hour. The spectacular evening was recorded before a live audience at the historic Aquarius Theater in Hollywood and included performances of 15 soul, gospel, and pop classics. Gladys Knight welcomed Dionne Warwick and Patti LaBelle to join her onstage for a rendition of the single "That's What Friends Are For," Warwick's 1985-86 No. 1 hit that she recorded alongside Gladys, Stevie Wonder, and Elton John. The single raised over $3M for the American Foundation for AIDS research. Written by Burt Bacharach and Carol Bayer Sager, it became 1986's biggest selling single, according to Billboard and Cashbox magazines. Statistically, it's a palpable and perfect example of how the music industry responds when there's a need. "These two ladies and I have been friends for a very long time," Dionne says near the end of the show. "And the fact is that we will always be friends. Always." I loved seeing these women as sisters, still loving on each other and finding ways to lift each other and the world up. Their example has encouraged much of how I live my life today and who I will call a friend. Indeed, this special and so many more like it have set a tone for me also appreciating these friends before me, the people on the screen who have inspired me to be brave, open, and free with how I live. They may never know my name, but they bring me joy, love, and inspiration when I may not be able to conjure it from anywhere else.
2. Excerpt 2/Opening night of "Motown The Musical (April 2013): I break down how not only an obsession with Miss Ross, but also all things Motown, would lead me to interview Motown founder Berry Gordy alongside Diana Ross at the Opening Night of Broadway's "Motown the Musical." There are many names you know that are associated with Motown and its legacy. In addition to reflecting on that roster, I share information about the behind the scenes players who've become household names of their own, like songwriter and performer Valerie Simpson.
3. Excerpt 3: To be the interviewer for Oprah's cameras at Legends in 2005 – the historic celebration that included an unforgettable luncheon, a glamorous white-tie ball and a heart-bursting gospel brunch.
So many more.
Why do you consider continued learning important?
I think we are students until we die. We should always be open to learn more and to continue to get more aware.
What affirmations do you repeat to yourself that contribute to your success?
My late mom loved the Christian song "One Day at a Time, Sweet Jesus!" I couple that with "Jesus Take The Wheel" to get me through the times when the mountain does seem too high. It gets me through.
Now the thing that gets me out of the bed comes from Miss Ross' historic Central Park concert in 1983, when it rained. At a moment when the torrential rains are pouring all over her, and she refuses to leave the stage, and no one could comfort her drowning dream. And, you can see her get clear after humming "The Lord's Prayer" under her breath. She says, "I've made the decision. We'll come back tomorrow. And do it again." She gets clearer. "If the rain doesn't stop, I want you to begin to leave the park safely and calmly," she reiterated as a concerned mother. "And, we'll do it again tomorrow." And. they did – Miss Ross starting the next day's show with the affirmation: "It's a new day. It's a new day." That has sustained me on many days.
Another woman who inspires me is Susan Taylor – known as the editorial icon formerly of ESSENCE. In her "In the Spirit" column. She once wrote, "Not everyone deserves a front row seat in your life." I got really clear when I read that and began to figuratively escort people to the back, the balcony, and out the door. The theater is less full but everybody who is in their seat wants to be there. It's a much better show and life.
What role does technology play in your day-to-day life? How do you utilize it?
As technology goes, I'm not high-tech. Buy, I use what I need: laptop or desktop; handheld smart phone, etc.
What software, app or other technological innovation has made the biggest difference in your life and/or career?
Uber and Lyft have been good to me as apps go.
Please define your personal brand.
I am an independent personality, producer, and writer – working primarily as entertainment journalist, pop culture analyst, and special projects producer.
What is your favorite vacation destination and why?
1.I enjoy traveling to destinations to which I haven't been.
2. Tropical is always good.
3. Europe and its London, Paris, and Amsterdam always put a smile on my face.
4. My partner Ant took me to Manila in 2007. He arranged for us to see Beyonce before the show. Our Filipino hosts joined us backstage – during which time Beyonce seemed so happy to see some Americans. When we wrapped our lovely chat, Ant said, "Don't forget to snap for the kids." She said "I won't. Where are you guys seated?" He told her. By show's end, Beyonce – from the stage – exclaims "Where are my boys from America?" She steps towards me and continues. "This is for you…." They tell me she sang Happy Birthday. I fell out.
If you could change one thing about the world, what would it be?
Knowing I came here in the skin and orientation I'm in, I wish the world a more accepting, loving, and compassionate place for the things that truly matter and not the things that can't be controlled.
If you could change one thing about yourself, what would it be?
The one thing I wanted to change about myself, I am changing. I'm being more patient with myself and those around me. Not everyone is ready to be met at the same place at the same time. With that, I take a beat to try and understand before I rush to judge or snipe.
What does it take to be iconic? In your estimation, who has achieved that status?
It takes longevity and commitment to something other than yourself to be iconic. So many in my book have achieved it. As my favorite women go, I think Diana Ross has it. Through good, bad, and ugly, she's taken those beats and breaths, and is still here to show us all how it's done. So many have achieved the status, but Diana Ross is one of the most supreme examples of iconic.