Dreams were dashed for some girls competing at the CIAC State Open track and field in Connecticut after wins by Terry Miller and Andraya Yearwood. Both Miller and Yearwood smoked their competition but some parents, athletes, and coaches are outraged at the wins. The problem for this group is the fact that Miller and Yearwood were born male, but were allowed to compete on the girls' team as transgender athletes.
Terry Miller set new state records for the 100-meter dash, coming in first place at 11.72 seconds, as well as for the 200-meter dash finishing in 24.17 seconds. But critics point out that just a few months ago Miller competed on the boys' team for indoor track. The complaint is also the same for fellow transgender athlete Andraya Yearwood, who came in second place in the 100-meter dash. Previously, she came in first in both the 100 and 200-meter dashes at the Class M state track and field championship in 2017. It has not been disclosed if Miller or Yearwood were undergoing hormone treatments before competitions.
Terry Miller of Bulkeley sets another meet record in winning the girls 200m, 24.17 #cttrack pic.twitter.com/6hAaFApIwk

— GameTimeCT (@GameTimeCT) June 4, 2018
One high school coach told the CT Post, "The way the law is written, Terry Miller is eligible to compete. I think a lot of people, myself included, have a problem with … a biological male competing. When they put the state law in effect, my interpretation is it wasn't made for high school sports. I think it was meant for all people — whether transgender, bisexual, gay — are treated fairly. I totally agree with that, but with sports, it's not a level playing field."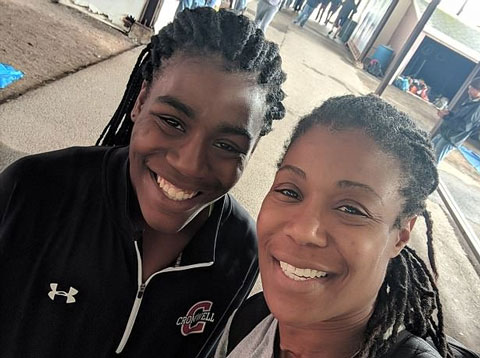 A petition has been circulating and there are about 80 signatures of locals who feel the rules need to be changed.
Miller speaks about competition at the meet in the video below: