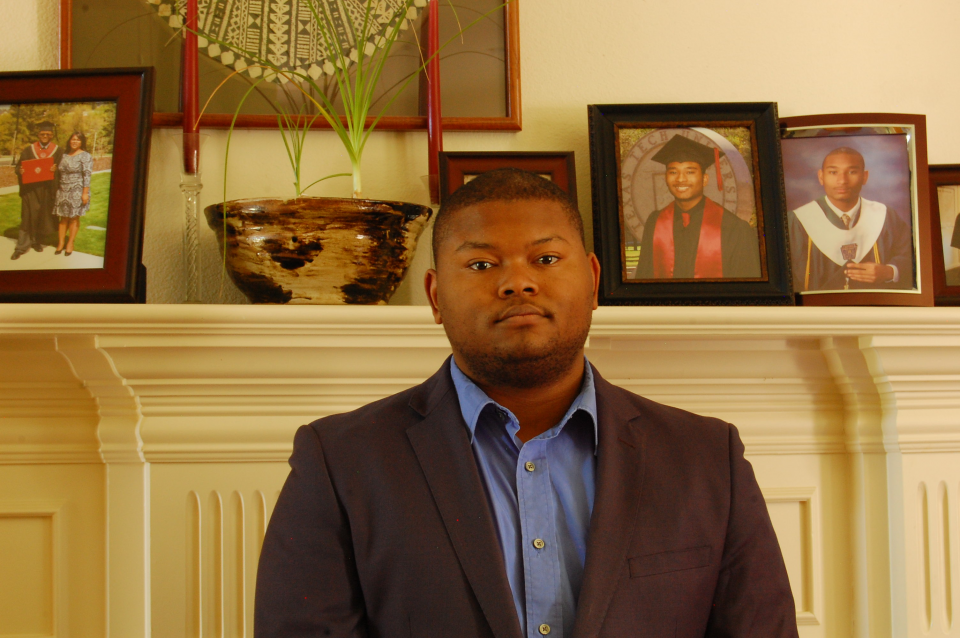 Landon Buford is a journalist who is passionate about his craft. He has covered everything from entertainment to sports. Sports just happens to be his passion. We spoke to him recently about his love for journalism, his passion for sports and what his ultimate mission is.
Talk about who you are and what you do.
My name Is Landon Buford I was born in Seattle but was raised in Richardson, Texas. In 2014, I graduated from Washington State University with a B.A. in sociology. Over the next four years, I had the opportunity to intern and work with numerous artists, athletes, and platforms on my to becoming a sports and entertainment journalist. I've had the opportunity to interview public figures such as Mark Cuban, Daymond John, Big Krit, David Banner, Emmitt Smith, Dirk Nowitzki, Terrell Owens, Damian Lillard, DJ Envy, Wyclef Jean, Angela Yee and more.
Journalism has changed a great deal in the past 10 years. What do you think is the biggest difference?
I think what has been the biggest difference over the past ten years in the field of journalism can be attributed to social media for sure. Social media has allowed the public to get updates in real time and has given public figures to control their own narratives. In the past, we had to wait for major networks to co-sign certain stories before they were received as facts.
Nowadays journalist like myself can break stories on a whim via platforms Twitter, Instagram and Youtube faster than television and print. In my opinion, some of these major platforms need to be more forward-thinking and embrace social media more than they currently are at this time. If not they will see their viewership disappear rapidly.
You have covered many people in different fields, however, your focus is sports. Why is that so?
Growing up I have always been intrigued by sports from a fan perspective. I knew at a young age that I did not possess the ability to play professional basketball or football, which are my two favorite sports. So, I decided to transition to journalism because it allowed me the opportunity to tell stories from my point of view and how I interpret someone's story. I had the opportunity to speak with players in different sports but has allowed me to help tell their stories away from the court and field.
What is your mission as a journalist?
I feel my mission as a journalist is to educate the public with every story or interview that I publish. Whether that means asking a subject about opportunities such as internships or employment opportunities. I am fully aware that not everyone is carrying out the mission statements of some of your favorite brands and I'm not afraid to put the subject in the hot seat to get those questions answered. Not everyone gets the opportunity to approach some of these individuals in a position of power to ask questions to industry and social concerns.
What advice would you give someone looking to pursue journalism as a career?
Great question. I tell people that are looking to enter the field of journalism is to first figure out what their purpose for wanting to be a journalist. What stories are you trying to get across to the public? For instance, right now the Me Too movement is a major discussion and I have been focused on women athletes and entrepreneurs because not many people are looking to help tell their stories. Some of my big breaks in my life have been due women taking a chance on me not to say that I haven't been offered opportunities to interviews men, but there are hidden nuggets from women stories as well.
What do you want your legacy to be?
I want my legacy to be that I told genuine stories and that I was able to gain respect from my peers. I also want to make sure that I was able to inspire others to pursue their dreams no matter the path they have to take to achieve them. I have learned more not taking the traditional route to [get] where I am today. Never give up on your dreams, sometimes they are the only thing that keeps you going during tough times.