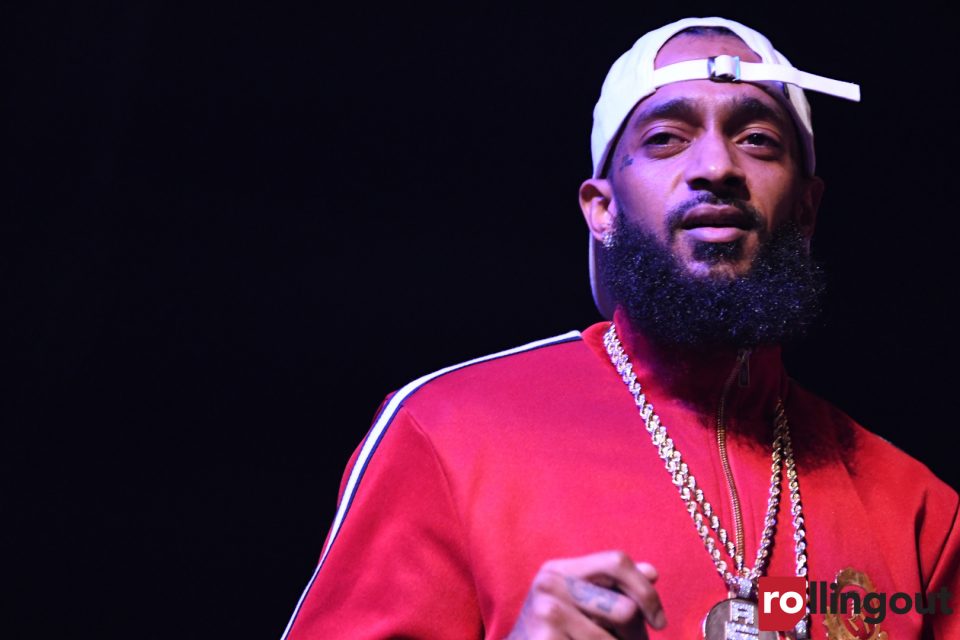 The success of
Victory Lap
has allowed Nipsey Hussle to cement himself as a coveted artist in 2018.
But during the BET Awards, Nipsey Hussle got into a confrontation that eventually went viral.
According to a video posted on social media prior to the awards, Nipsey Hussle can be seen slapping a man in the face.
TMZ reported that Nipsey Hussle was heading to rehearsal for a pre-show performance when his vehicle was stopped by security guards. At some point, a man identified as a BET employee knocked a parking cone out of the hands of a man who works with Nipsey Hussle. Without hesitation, Nipsey Hussle slapped the man before being pulled away by another security guard.
Following the dispute, Nipsey Hussle performed on the pre-show with Y.G. Nipsey Hussle thanked BET following his performance.
@NipseyHussle Wasn't playing no games pic.twitter.com/xPePzz9WzQ

— D. Fountain🍥 (@__KingBoom) June 24, 2018
bet Thank Y'all for Inviting Letting Us set the Awards off and also thank u you @aegworldwide for providing the property 🏁 @ Staples Center https://t.co/4B2HrP4Dag

— THA GREAT (@NipseyHussle) June 25, 2018