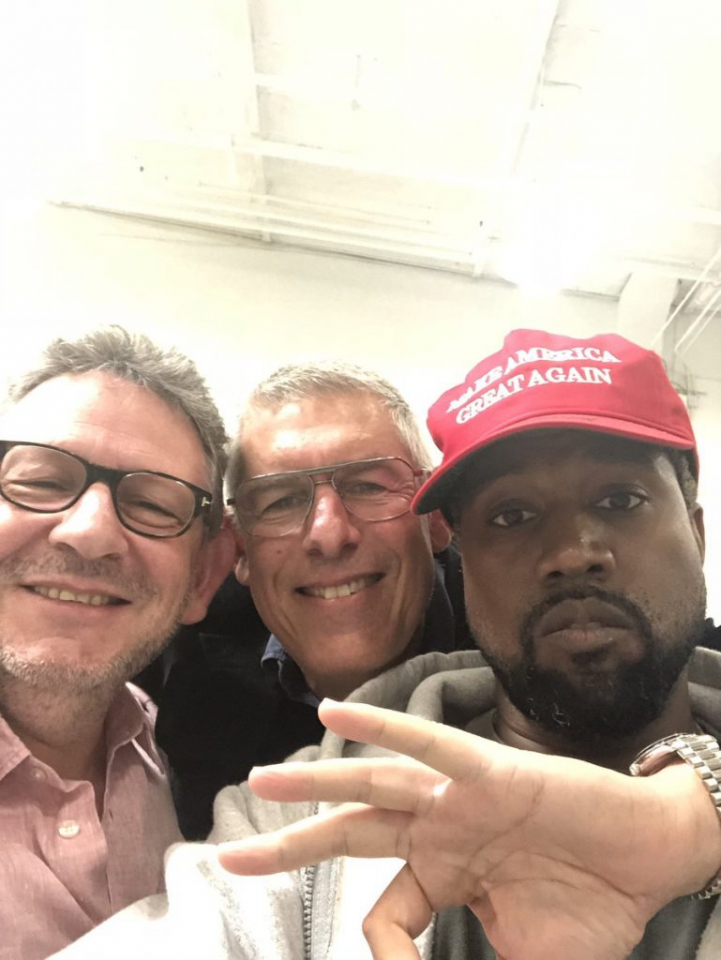 Kanye West continues to be one of hip-hop's most controversial figures. In the last 60 days, Kanye revealed his support for Trump, spoke about slavery on TMZ, and produced albums by Pusha T, Nas, Kid Cudi, Teyana Taylor, and himself.
Although he's released new music, Kanye has not done many interviews since the TMZ melt down. He decided to speak to the New York Times where he shared his thoughts on the "slavery is a choice" statement and support of Trump.
During the TMZ rant, Kanye said, "When you hear about slavery for 400 years … For 400 years? That sounds like a choice." West told the NYT that he never said slavery was a choice.
"I said the idea of sitting in something for 400 years sounds – sounds – like a choice to me, I never said it's a choice," he said. "I never said slavery itself – like being shackled in chains – was a choice. That's why I went from slave to 400 years to mental prison to this and that. If you look at the clip, you see the way my mind works."
West also revealed why he supports Trump as a Black man.
"I felt that I knew people who voted for Trump that were celebrities that were scared to say that they liked him," West said. "But they told me, and I liked him, and I'm not scared to say what I like. Let me come over here and get in this fight with you…I hear Trump talk and I'm like, I like the way it sounds, knowing that there's people who like me that don't like the way it sounds."
West's interview only clarifies that he should never talk about things he doesn't know about. He often speaks without studying and bases his rationale on feelings.
By claiming that he said "slavery sounds likes a choice" he did not make the situation better. Even if he was speaking about "mental slavery," Kanye has disregard for the societal and legal discrimination that has kept Black people in bondage mentally and physically.
And Kanye's support of Trump continues to be a slap in the face to all minorities who have supported him the past and present. Trump has embraced White supremacy with his speeches and through policy. At press time, Trump's travel ban against Muslim countries was recently upheld by the Supreme Court.
Kanye should stick to making music because he often reveals himself to be a fool when he speaks on politics and race.