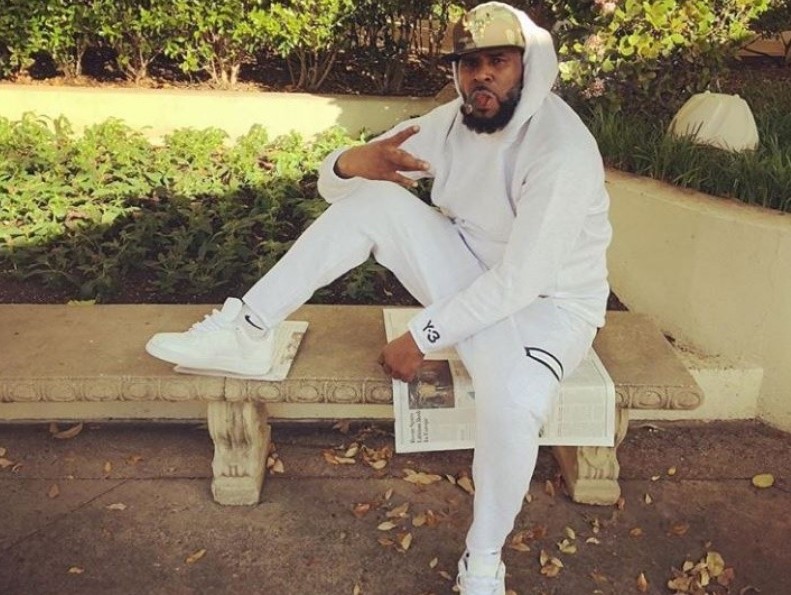 Prolific R&B singer-songwriter R. Kelly finally addresses the many accusations of lurid sexual misconduct that have been lobbed at him throughout his career with a long 19-minute single titled "I Admit."
In the track, which dropped early Monday morning, Robert Sylvester Kelly, 51, once again denies the litany of transgressions attributed to him and addresses the many adversities he overcame in his Chicago hometown to attain international fame and fortune. He claps back at the legions of detractors he feels are hell-bent on destroying his career and life with lurid accusations as well as at the human parasites he claims have leeched off him for many years.
While Kelly readily acknowledges, "I done made some mistakes" in the song, he vehemently denies in "I Admit" that he has abused women.
"How they gon' say I don't respect these women, when all I've done is represent / Take my career and turn it upside down, 'cause you mad I've got some girlfriends," he sings, according to Vulture and Rolling Stone.
In the song, Kelly acknowledges that he has a thing for young women, but blasts his accusers for thinking that any of sexual conquests were underage girls: "I admit I f— with all the ladies, that's both older and young ladies/ But tell me how they call it pedophile because that sh– is crazy."
What Kelly does admit is that he has done women wrong in the past but says they were moral wrongs, not illegal ones. He sings: "Went and f—ed a n—a's b—-/ I admit, I admit that I did/ I f—ed my girlfriend's best friend/ Yeah I tapped that in the back of my Benz/ I admit I'm sorry for my sins."
Moreover, the "I Believe I Can Fly" and "Bump & Grind" crooner refutes the myriad of reports that he has a harem or "sex cult" in Chicago and Atlanta, despite the mountain of circumstantial evidence to suggest otherwise.
He sings: "Said I'm abusing these women, what the f— that's some absurd sh–/ They're brainwashed, really?/ Kidnapped, really?/ Can't eat, really?/ Real talk, that sh– sound silly."
The explosive song has sent Twitter into a tailspin, with many condemning Kelly as a serial predator of innocent young girls, while others stand by him regardless of what he has been accused of. Here's a sampling: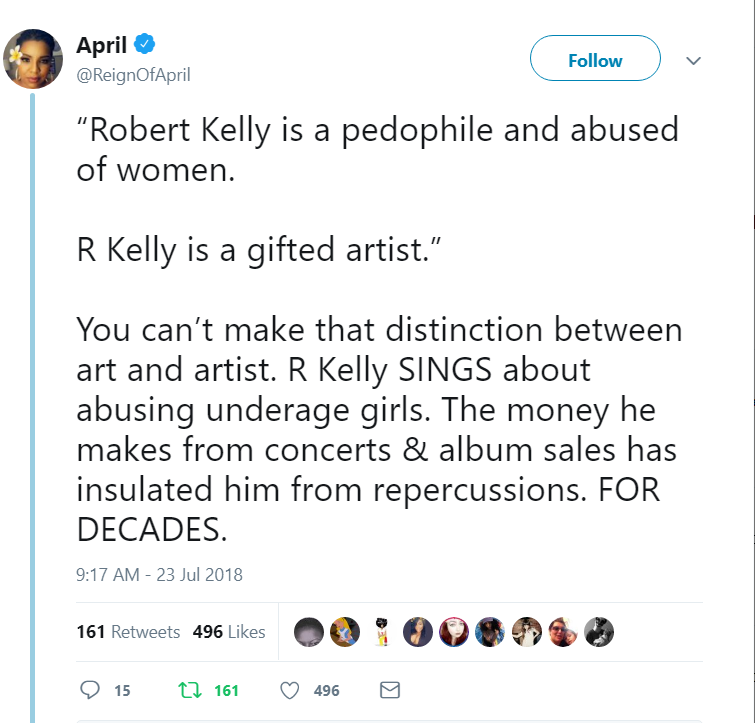 R. Kelly literally sings "I admit it, I did it." Someone, pull the plug on his career please.

— deray (@deray) July 23, 2018
When it's a Monday morning and both R. Kelly & Iran are trending and you're not sure which one will be scarier to click on

— John Fugelsang (@JohnFugelsang) July 23, 2018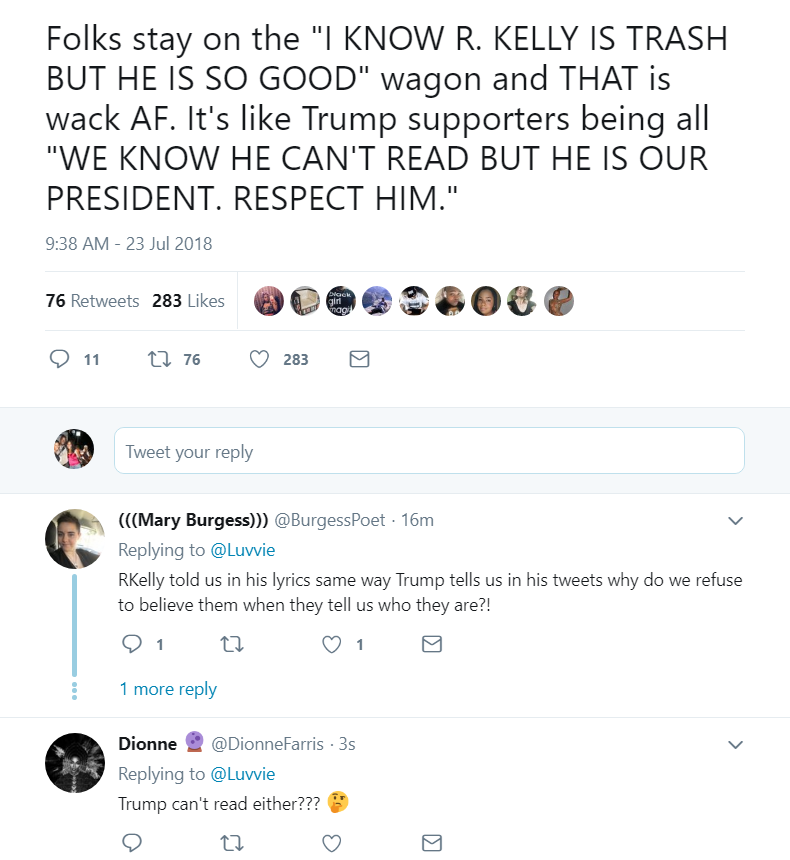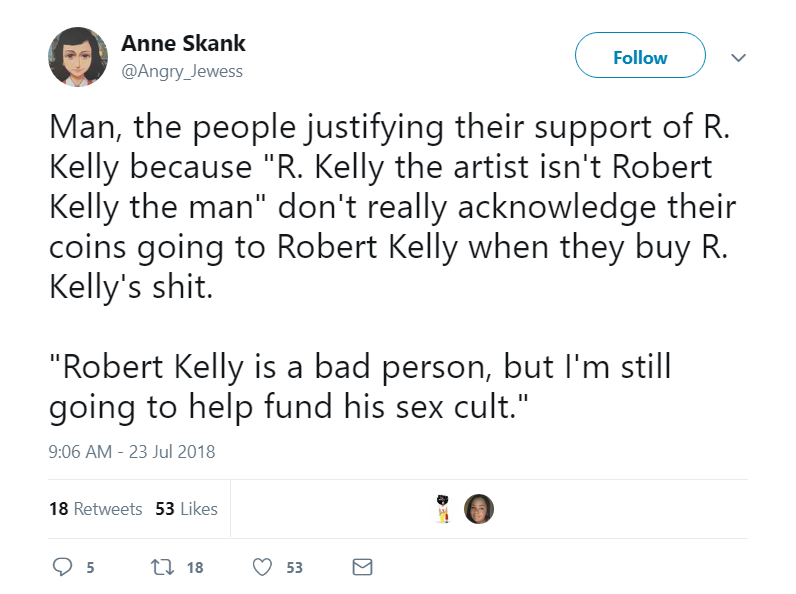 Meanwhile, on Instagram, there are hardcore fans who vow their allegiance to the embattled singer regardless of his transgressions. Hit the flip to check out his supports as the debate about R. Kelly rages out of control.