There is an update on the death of Gemmel Moore, who died in July 2017 under suspicious circumstances. As rolling out reported at the time, Moore was found dead in the home of a wealthy White Democratic donor named Ed Buck in Los Angeles. At the time, police reported drug paraphernalia and residue that indicated methamphetamine use. It was later determined that Moore died from an accidental overdose.
According to multiple witnesses and even Moore's family members, the young escort traveled regularly from Texas to California to engage in encounters with Buck. These witnesses have claimed that Buck enjoyed watching young Black men shoot methamphetamines and then having sex with them. LaTisha Nixon, Moore's mother, stated that she knew her son was doing sex work and her son and Buck had an encounter last year that caused concern. She stated, "He called me crying. Three minutes on the phone hollering and I'm like, 'What the hell is going on?' He said, 'This man, he shot me up with something I don't even know what it is,' and I'm like, my son is having a breakdown or episode. But he sent me pictures of his arm, his arm was red."
Police have ended their investigation into Moore's death and have concluded that Buck will face no charges. The family is outraged and his mother is using social media to tell her son's story and expose Buck's involvement in his death. Gemmel kept a diary and his mother alleges that it is proof her son carried on a dangerous relationship with Buck.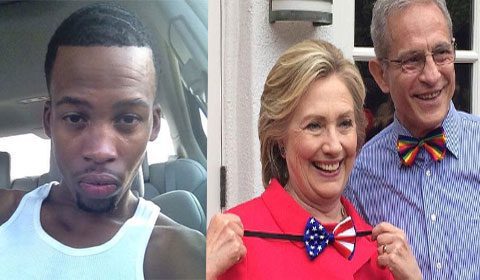 One such entry that was posted to WeWho Times reads: "I pray that I can just get my life together and make sense. I help so many people but can't seem to help myself. I honestly don't know what to do. I've become addicted to drugs and the worse [sic] one at that.  Ed Buck is the one to thank, he gave me my first injection of crystal meth. It was very painful but after all the troubles I became addicted to the pain and fetish/fantasy …"
The fetish Moore was referring to is known as slamming. It entails injecting crystal meth and immediately having sex while the effects of the drug are at its height. It is alleged that Buck would have Moore go to areas were male prostitutes hung out to find partners for sex. These allegations were made by another friend of Moore, named John Bice in an LA Weekly interview last year. Bice stated at the time: "Basically this guy would find young struggling Black guys around town, pick them up and say he was going to help them out — make sure they had clothes and food. … He wanted to see them get high, first with weed. Then one day, the guy wanted him to shoot up."
Despite the overwhelming evidence, and information from former prostitutes who were customers of Buck, the LA Sheriff's Office was accused of dragging its feet during the investigation.