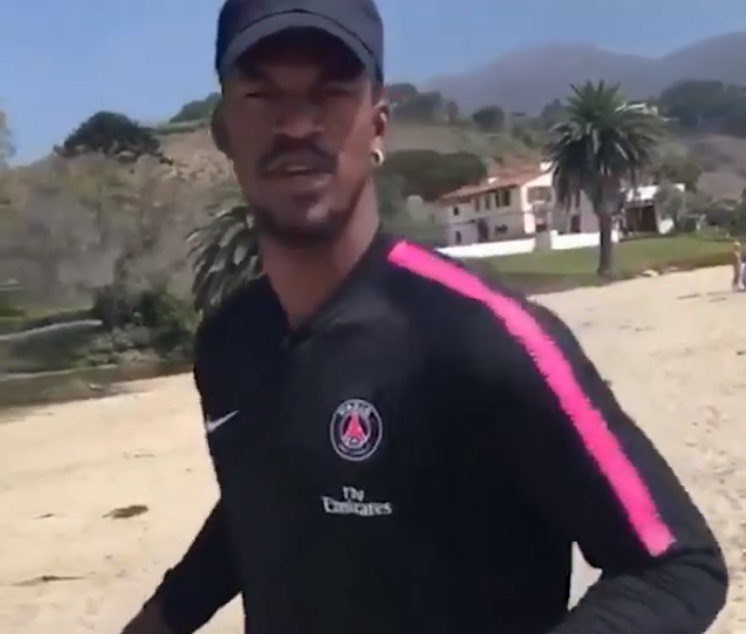 There are some things you just don't do, some lines that you don't cross regardless of how close your friendship may be. One of them is a man catcalling his friend's wife.
This is the basis for the latest NBA beef between three-time champ Dwyane Wade, 36, and former b-ball teammate Jimmy Butler.
A brief feud erupted when D-Wade's wife of four years, actress Gabrielle Union, 46, posted a sexy photo of herself in bikini while vacationing in Venice, Italy, that garnered over one million likes.
One of the multitude of people who liked the photo is NBA All-Star Butler, 28, who is now with the Minnesota Timberwolves. He typed a two-word, all-caps remark on an Instagram post Friday and caused quite the stir.
Butler, who played one season with Wade on the Chicago Bulls, posted this comment under Union's photo: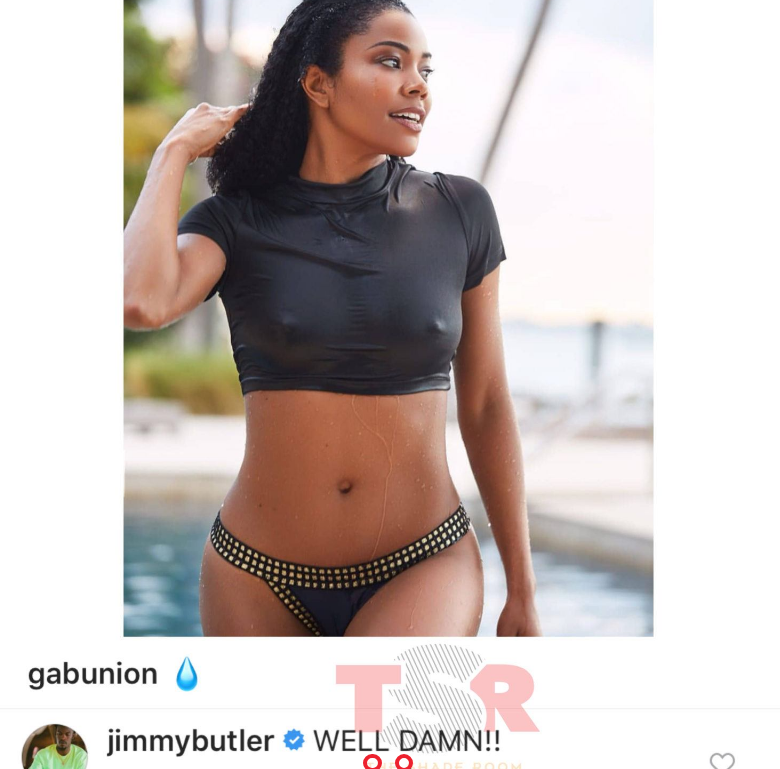 There were a plethora of other lustful comments posted under "Gabby" Union's photo. D-Wade, a sure-fire Hall of Fame candidate, first gave the stiff arm to the many men whose tongues were dragging over his wife.
Wade then slid over to Butler's Instagram page and wrote what could be perceived as a threat: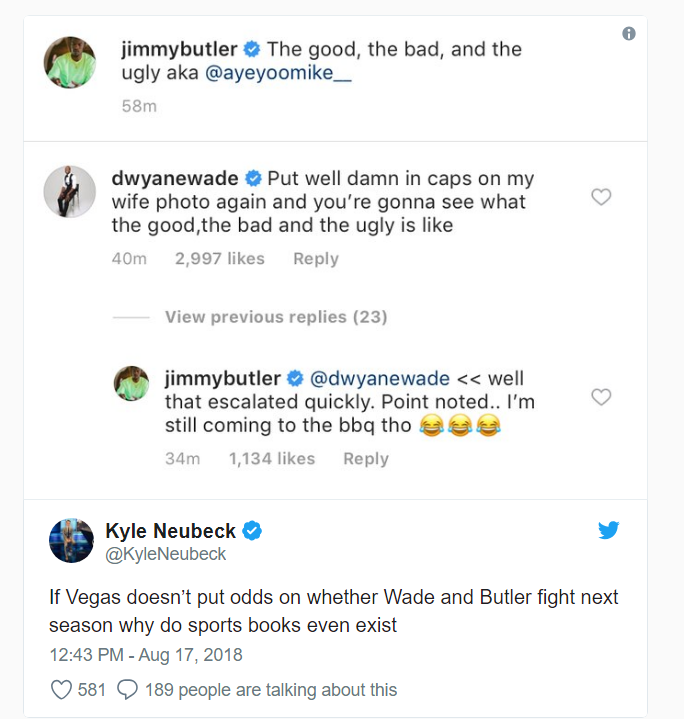 Butler appeared to get the message, saying in response to D-Wade's warning: "well that escalated quickly. Point noted …"
This could be a case of playful banter among friends. Sports fans will remember it was Union who first convinced Wade to reach out to Butler before they joined forces on the Chicago Bulls in 2016.
Furthermore, Butler was playing spades on vacation in Paris with Wade, Union and Carmelo Anthony when he learned of his trade to the Minnesota Timberwolves. Wade and Butler were toasting wine and singing karaoke together as noted by The Bleacher Report.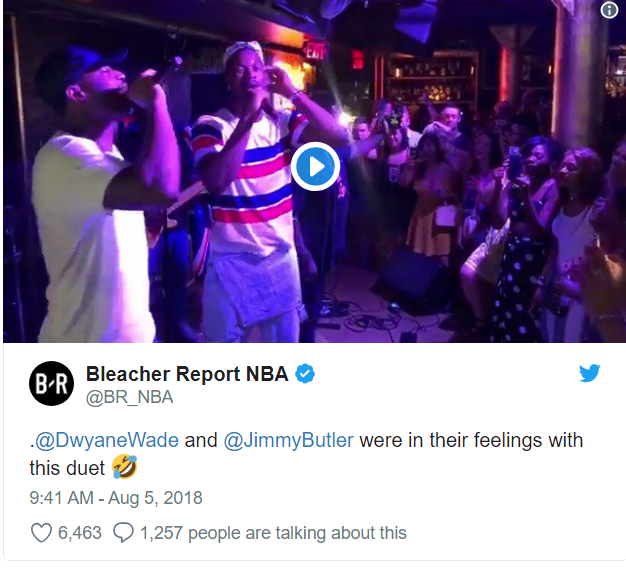 There is a chance, however, that D-Wade's and Butler's friendship has eroded over time, especially when you take note of this report below that insinuates strongly that Butler tried to hook up the married D-Wade with women on the side. Moreover, Union appeared to revoke the barbecue invitation from Butler after she allegedly got word of his shenanigans.
So what do you make of this? Did Jimmy Butler violate the "man code" by drooling over D-Wade's wife?