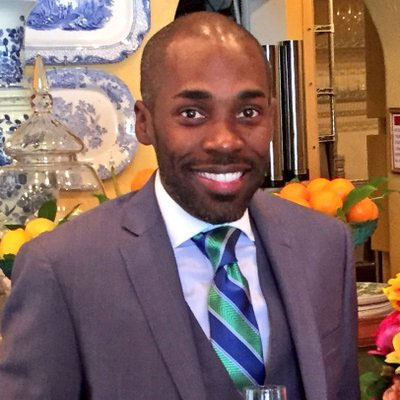 Since the beginning of Trump's run for office, there were sellout Negroes clamoring to claim the shadiest part of the cotton field. Arguably one of the most well known Black conservative commentators of the political "buck dance" was CNN political contributor Paris Dennard. But now there is trouble for Dennard that has put him smack dab in the #MeToo movement, and for now, a suspension from CNN. Apparently, now America knows why Dennard had no issue with Trump's "Grab them by the p—y" comments.
According to CNN, Dennard has been placed on suspension after allegations arose from his time at Arizona State University where he worked as the events director for the McCain Institute for International Leadership. The Washington Post, dug a little deeper and found that Dennard was actually terminated "for making sexually explicit comments and gestures toward women."
It gets worse as the WP was able to get its hands on documents related to Dennard's termination. Back in 2014, he told a recent college graduate who worked for him that he wanted to have sex with her. He "pretended to unzip his pants in her presence, tried to get her to sit on his lap, and made masturbatory gestures," and Dennard did not deny the allegation.  His defense? He was just joking. But the woman and a second female employee felt it crossed the line and filed a complaint.
After the article was posted on Wednesday, CNN announced that it was suspending Dennard while it was investigating the allegation. For his part when asked about story via email with the WP he responded, "I cannot comment on items I have never seen regarding allegations I still believe to be false. This is sadly another politically motivated attempt to besmirch my character, and shame me into silence for my support of President Trump and the GOP."
In addition, Dennard stated he believed that the termination report and investigation was "sealed and proprietary."