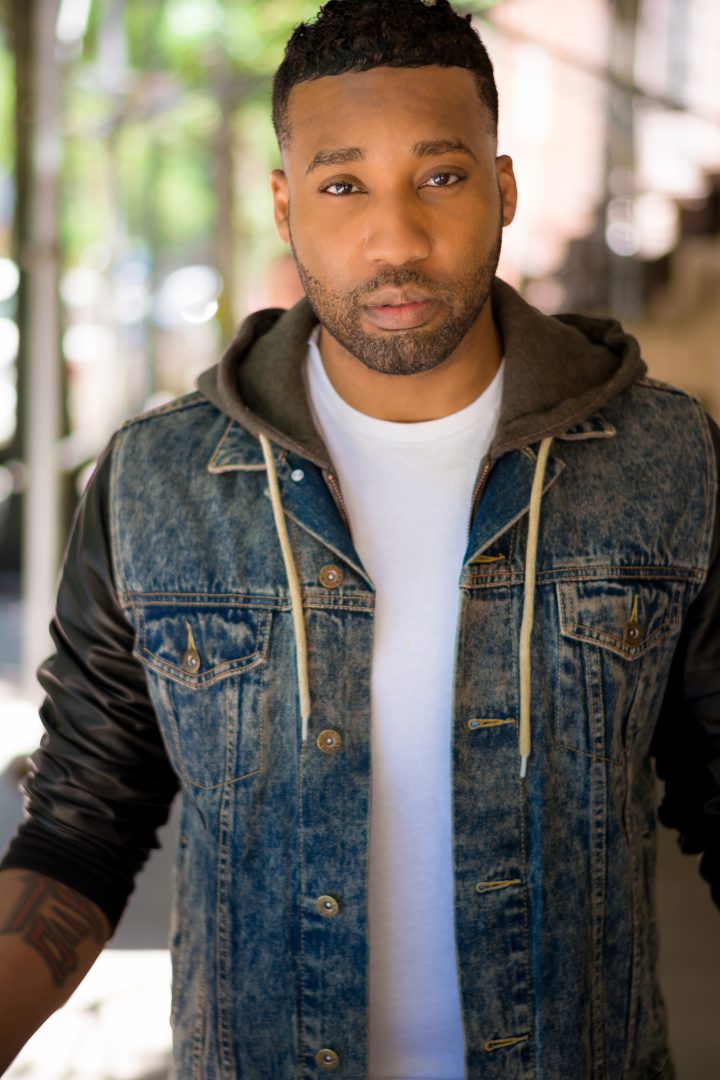 Yonathan Elias, a main cast member on BET's "The Grand Hustle," was an entertainment professional long before he was chosen to appear on the reality show. A career host, he's appeared on BET's "06 & Park," "BET News," and "Arise and Shine," interviewing celebrities and appearing on red carpets. However, he's now looking to expand his career into becoming a multimedia mogul and is applying what he's learned from the show towards new endeavors.
Yonathan filled rolling out in on how the show has impacted his life and career and shared what's coming up next for him.
What made you decide to appear on BET's "The Grand Hustle" with T.I.?
I've been in the industry for almost 20 years now. I honestly told myself that I would never do reality TV because back in the day there was a stigma that it would hurt your career more than help. People were doing "The Real World" and stuff like that to become a TV host, and people were like "Nah, you did reality TV." However, this day and age it's so different with social media and other stuff. When I found out that it was a positive reality show that showcases our talents instead of the ratchet side of our lives, I decided that this is more of my speed.
You mentioned that you've been in entertainment for almost 20 years and your career has been filled with a lot of hosting gigs on different shows and networks. What led to you pursuing a career in entertainment and becoming a host?
When I was 15 years old, I told my mom that I wanted to do TV, and she was like, "No, stay in school." So, I had to take myself to auditions, and that's when I booked "Soul Train" as one of the youngest dancers. When I started dancing on "Soul Train," I grew to love entertainment — all entertainment. From being on "Soul Train," I got to deal with music and celebrities, and I got to be around everything in entertainment from that experience.
When I went to get my bachelor's [degree], I studied mass communications, and I modeled for a clothing line. When they found out that I was getting my bachelor's in mass communications, they realized that I could actually speak and asked if I could be the face and wanted to put me on red carpets. I said yes because I really wanted to do acting. When they threw me on red carpets, celebrities actually liked me and wanted to follow up with me as a young person.
That's what got me started in hosting, and from there on, hosting started to kick off. I started actually doing big-time shows.
What's the experience like on "The Grand Hustle" being in competition with all these people for one spot?
I have to say that it's one of the best experiences that I've ever had. One, it's taught me a lot about myself. Two, it's taught me a lot about an industry that I thought I knew.  T.I. comes down and gives us a challenge every week, and my initial response in my head is, "I can't do this. You would need years of experience in order to complete these tasks." But we go out and put our minds together and actually do it and come out with an amazing product. That right there shows me to never doubt yourself.
What's a piece of criticism or advice that you've received while on the show that you remember and take to heart?
Everyone knows that I have beef with a person whose name I'm not going to say. That went on for a while, and a lot of people ask me is it fake or real. It's very real. Nothing about that was fake. Everything that you see on the show is 100 percent unscripted.
I actually got a chance to sit with Tip one day. All the viewers don't understand what it's like to live in a house with someone who you can not stand. A lot of people me say, "He's kind of emotional," or "He's taking it too far," and it's like, no, you have to see this person 24 hours a day. A lot of that emotion builds up.
Tip actually sat me down and talked to me. He said, "You know I respect you, and you're a dope person, but why would you give someone who you don't respect the power to have control over any type of your emotions." I was like, wow. Anger management can't even teach me that, so that really switched my mind up. I realized that I'm giving him the power.
At any point during the competition, did you learn something positive about yourself that surprised you?
Yes, I learned that I'm very versatile. A lot of people think that I'm very cocky or conceited, but that's definitely not it. I grew up with low self-esteem, being made fun of and bullied. The confidence that you see, I had to grow to that level. This show helped me to become a lot more confident in myself.
Like I said before, when Tip would come down and give us the challenges, I immediately would shut down and think, "I can't do this" and "What am I doing here?" Everyone else was all excited. This show taught me that I can be very versatile. I can have fun and be myself. I have a "happy-go-lucky" personality but still [need to] be strict, be a leader and make sure that I get the team and myself to the next level.
Now that it's over, what the next steps for your career?
My main thing was I didn't want people to think that this was the beginning of my career. I did not want all the years that I worked to get to this particular moment to go for nothing. So, I wrote a script, and basically it's about my life, but more so a guy version of "Girlfriends" or "Sex and the City." I wanted to show Black men in vulnerable places and show our brotherhood commodity within each other. So, I wrote that script, and I actually have Frank Gatson, who will be directing it. It's called "Bruk's Brothers."