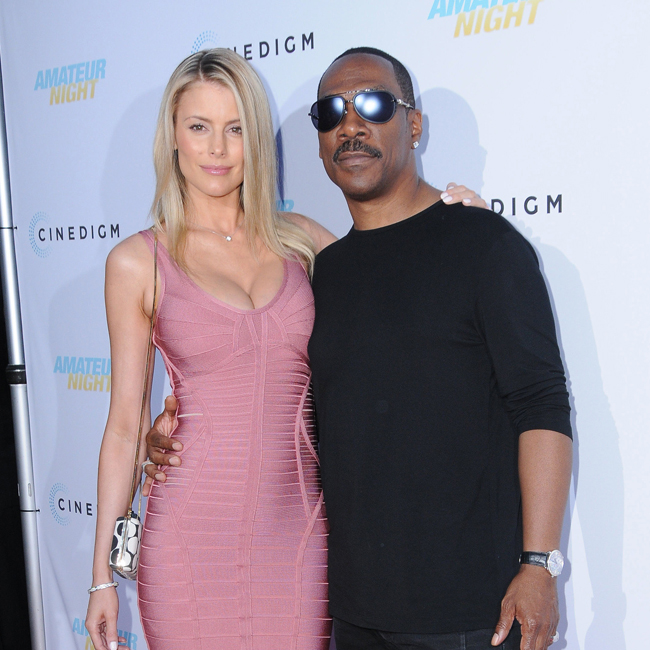 Hollywood star Eddie Murphy is engaged to his pregnant girlfriend Paige Butcher.
The 39-year-old beauty, who is pregnant with Eddie's 10th child, was recently spotted in Los Angeles sporting a giant engagement ring, and a rep for the Hollywood star has confirmed to the New York Post newspaper's "Page Six" column that they are planning to wed.
The loved-up couple has been dating since 2012, and last month they announced they are expecting their second child together.
Murphy, who already has a 2-year-old daughter named Izzy Oona with Butcher, confirmed they will welcome a baby in December. The Shrek star said: "It's going to be a boy."
The Hollywood veteran previously admitted that all of his children — Eric, 29, Bria, 28, Christian, 27, Miles, 25, Shayne, 23, Zola, 18, Bella, 16, and Angel, 11 — are "totally different from each other."
He shared: "You know what is funny? None of my kids are like me, and I'm sure parents say this all of the time. They are all totally different from each other. None of them are chips off the old block. They all have their own thing. They're good kids."
Murphy — who was previously married to model Nicole Mitchell — and Butcher are thrilled that they are expecting a sibling for Izzy.
A source recently said: "They are very happy to expect another baby. They wished for a younger sibling for their daughter. They live a pretty low-key life. They are all about family.
"Paige is very close with Eddie's kids. They are a very special and happy family. They vacation and spend holidays together. Paige loves being a mom and is very involved. She takes her daughter to the park and for play dates."