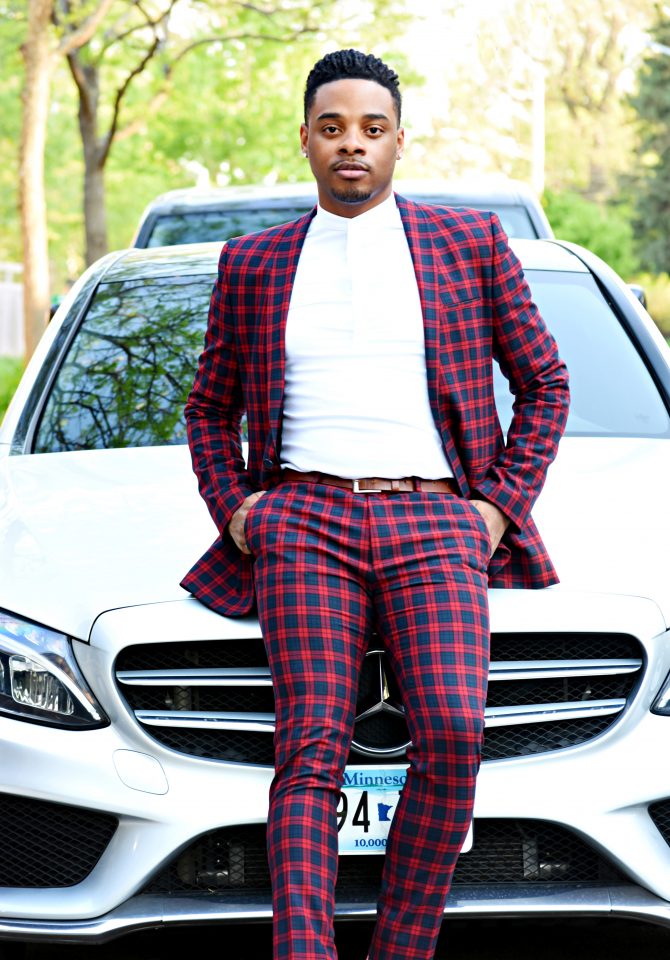 Three of Minnesota's premier hairstylists — Michael Miller, Briana Cress and Kanika Baker — joined forces this year to stage the first Minnesota Grand Hair Showcase in Minneapolis.
The event — held Sept. 9 at Minnesota Orchestra Hall — highlighted the talents of stylists, barbers and salons from the area, and the theme invited coiffure creators to push themselves to the limit and sculpt show-stopping "fantasy" and "avant-garde" looks.
The dramatic coifs captivated Twin Cities' culture enthusiasts in attendance, and the host, Andre "Debonaire" McNeal aka Minnesota's King of Clubs, kept everyone engaged and entertained.
In addition to Miller, Cress and Baker, other hairstylists who participated during the showcase were Angela Holliday, Bessie Flemons, Krishna Lofton, Nyki Nechiporenko, Richard The Stylist, and Brandon Vintaj Urstylist.
Miller, a professional hairstylist and one of the masterminds behind the Minnesota Grand Hair Showcase, frequently attends hair shows and classes in Atlanta to keep his skills sharp. He knew he ultimately wanted to be a part of bringing an upscale Black hair show to Minnesota and the Twin Cities.
Rolling out recently had an opportunity to speak with Miller about the inaugural event and his career.
Did the vision for the Minnesota Grand Hair Showcase come from you attending hair shows and classes in Atlanta?
Absolutely. Bronner Brothers' hair show definitely inspires me every year that I attend. I'm always refueled when I return home.
Atlanta is well-known for hair shows. Is this a trend you want to start in Minnesota?
I would love to start a fantasy hair show trend here in Minnesota because our talents oftentimes go unknown.
Which hairstylists inspire you and how?
Kellon Deryck and Najie from Atlanta. They inspire me because of the details that they add to each hairstyle and their professionalism.
What was the theme behind your hairstyles?
I was inspired by Beyoncé and the C.O.G.I.C. [Church of God in Christ]. Beyoncé is my favorite artist, and the C.O.G.I.C is my roots.
Who were some of the other stylists and their themes?
Angela Holliday had wonderful, bold hair colors and flare. I loved Briana's Victorian theme mixed with a little New Orleans culture. Kaniki Baker's mind is out of this world. The hair and sculptures were amazing.
For the second annual Minnesota Grand Hair Showcase, will you open it up to more stylists?
There will definitely be a second Minnesota Grand Hair Showcase, and all are welcome to attend. There may be a winter hair showcase also, so stay tuned.
What was the highlight of the show for you?
The highlight of the show was definitely Richard The Stylist and Brandon Williams from South Carolina. They exemplified great artistry and creativity.
Check out the photo gallery below from the inaugural Minnesota Grand Hair Showcase.